A flipping good day for marketing
It may be the one day of the year where we all get a bit flipping mad, but Pancake Day also presents some marketing opportunities for brands and businesses to get involved in the national conversation.
As food writer Michael Y Park said in Bon Appétit magazine; "Whenever you're celebrating a food holiday, you're celebrating a great marketer."
Pancake Tuesday is up for grabs by egg, milk, flour, sugar and even frying-pan companies as a sweet little marketing opportunity. Of course, you don't need to be a frying pan retailer or a cafe to have some fun with pancakes on Shrove Tuesday.
Shrove Tuesday
Some say the origins of this celebration has its roots in pagan tradition, adopted by Christianity and given the name Shrove Tuesday, from the word shrive which means "absolve". The celebration offers one last chance to indulge and eat whatever you want, ahead of the 40 days of fasting and religious obligations synonymous with Lent.  
The basic principles of Pancake Tuesday were to use up rich foods such as eggs, milk and sugar before the fasting season of Lent, in a sort of dairy-based last hurrah before a post-Easter binge. While COVID-19 has drastically affected almost all of our most anticipated celebrations, from Christmas and Ramadan to Bonfire Night – thankfully, Pancake Day will be relatively unscathed by the pandemic.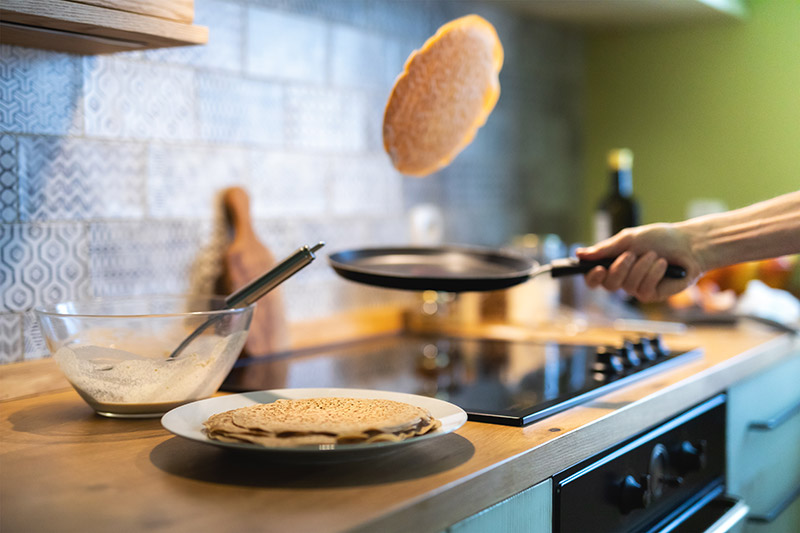 Social media
Every February, #PancakeDay trends on Twitter. Puns, pics and pancake frivolity will make your tweet stand out. Previous years have seen the likes of Samsung, Guide Dogs and Waitrose posting branded content and running competitions in order to increase their reach on Pancake Day. 
The Twitter poll feature is another great way to attract audience engagement. From favourite toppings to which meal people eat pancakes with – by interacting with a fun social media survey, followers can attain a level of brand connectivity. 
Remember, video is the king of content marketing. If you have an office kitchen and a willing staff member, shoot a video of #pancakefails (or flipping successes). This can be a great way of personifying your business by giving consumers a glimpse of your team, whether it's on Instagram, Facebook or on Twitter.
Narrow window
With well over half of the population (64%) eating pancakes on Shrove Tuesday, there is a strong case for picking Pancake Day as one of the occasions on which retailers should make some effort. Unlike Christmas or Easter, however, the celebration is focused on just one day therefore you have to think strategically. 
If you're a grocery store, consider a five-day window display for Pancake Day – this will provide a short, sharp sales boost. Showcase quick pancake-making kits, lemons, various sauces for putting on pancakes, and the fresh ingredients for those who want to make pancakes from scratch.
"With many shoppers forgetting at least one essential ingredient, Pancake Day is a key footfall-driver for independent retail stores for those last-minute panic purchases and is one of the best opportunities to boost sales of grocery items such as flour, eggs, lemon juice, jam and spreads."

– Frances Booth, development manager at Lotus Bakeries
Levi Boorer, customer development director at brand owner Ferrero, says his top tips for retailers include making sure they have enough stock on the day itself, because 19% of Nutella's sales in the three-week run-up to Pancake Day happen on the day itself.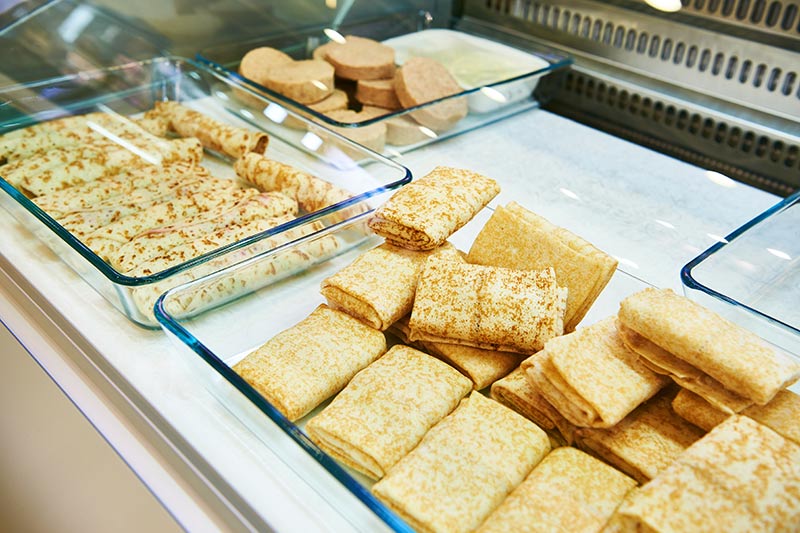 Cordis
After a year of coronavirus concerns, Pancake Day gives people the opportunity to celebrate a festivity in a relatively normal fashion. This level of familiarity provides comfort during an uncertain time, therefore it is important to keep February's traditions at the forefront of your marketing – be it through social media, copywriting or design.
If you're looking for a crepe-tasting marketing campaign, get in contact with Cordis today!