A new era for women's sports
Although Spain took home FIFA Women's World Cup, the England team performed phenomenally throughout the tournament – powering through each game, delivering a spectacular final.
The record-breaking Lionesses are actively redefining the concept of being a sporting role model. They exude relatability and authenticity, and their efforts to drive change are undeniably inspiring.
After their win in EEFA Women's Euro 2022, and the impressive display throughout the World Cup, women's football has entered a new era. Marketers are now realising that they need to do the same.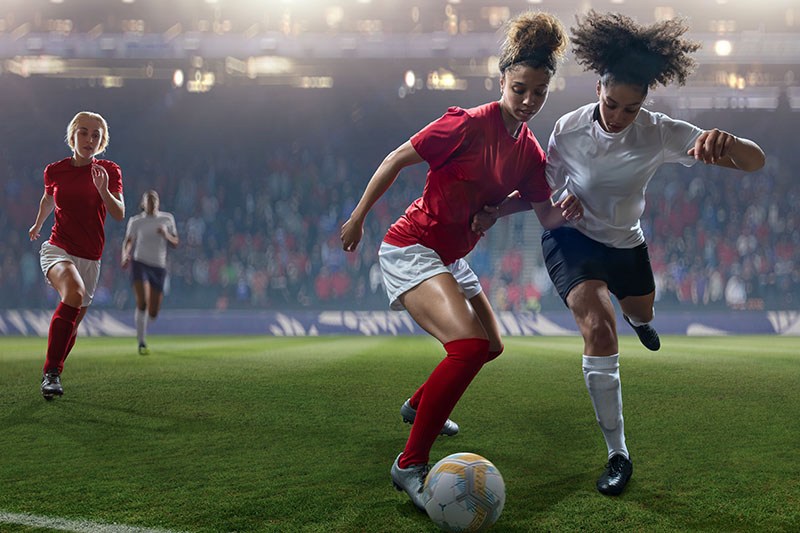 Strategic sponsorship
Globally, interest in women's football has surged by 46% over the past decade, with over 330 million individuals engaged in the sport. These numbers have captured the attention of commercial sponsors. Notable brands such as Visa, Heineken, LEGO, and Pepsi have significantly contributed to UEFA's annual revenue, increasing it by £25-£33 million. Additional sponsors for various tournaments include Booking.com, Euronics, Grifols, Hisense, Just Eat, Volkswagen, Adidas, Hublot, Nike, TikTok, LinkedIn, Pandora, Starling Bank, and Gillette Venus.
PepsiCo's global sponsorship of the Women's Euros encompassed an integrated marketing campaign spanning digital, social, PR, point-of-sale, out-of-home, and on-pack promotions. This campaign, featuring Lucy Bronze, Nikita Parris, and Leah Williamson, reinforced PepsiCo's commitment to promoting inclusivity and gender equality across both men's and women's football.
Nike, the kit sponsor, designed flags and t-shirts for the team, featuring their iconic swoosh logo and the word 'Home,' a nod to the renowned phrase from the football anthem "Three Lions". The brand also released an energetic video campaign titled 'Never Settle, Never Done', highlighting women and girls excelling in football and underscoring the potential for change brought about by the team.
The road ahead
Women's football boasts an extensive reach, with fans of the sport more likely to support a brand's sponsors and purchase the advertised products. Data from Neilsen Fan Insights corroborates this by showing that women's football fans exhibit a more balanced gender distribution and tend to be younger than fans of men's football, making them an attractive demographic for brands.
As the Lionesses become household names, their marketing value is skyrocketing. England's captain, Leah Williamson, recently secured a partnership with Italian fashion house Gucci – an indication that the players are attracting major brands.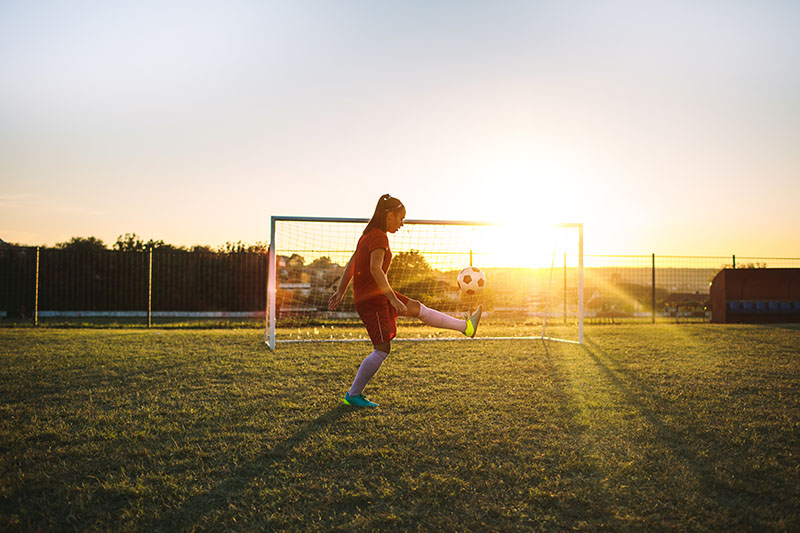 Seizing the opportunity
The substantial television and live audiences serve as ample evidence for brands to consider long-term investments in women's sports. While predicting a team's journey is challenging, the cultural significance of women's football is beyond dispute. The question now remains for brands and agencies that have remained on the sidelines: what's holding you back?
If you're seeking to revitalise your marketing strategy, Cordis can help. Leveraging our creative expertise in events, social media, copywriting, graphic design, and videography, we can assist your business in achieving success in 2023!