Augmented reality marketing
Augmented reality (AR) is an emerging trend within marketing and sales strategies, one that allows brands to give their customers unique experiences with the convenience of tapping into their mobile devices.
While the technology has been used commercially since 2008, the pandemic's accentuation of all things virtual has propelled industries like retail well into the future. Businesses are fully realising how important a tool AR is when it comes to driving sales and enhancing brand value.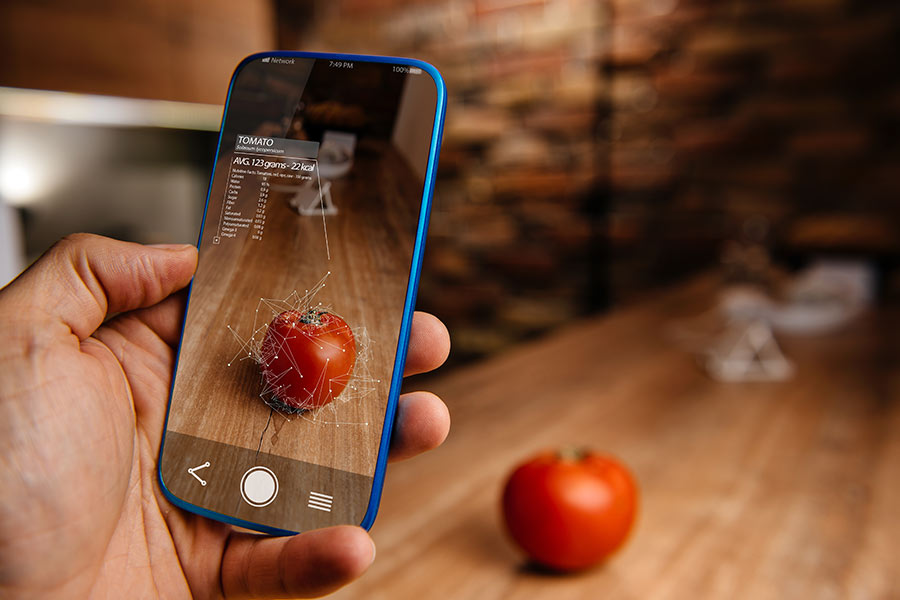 Try before you buy
Potential customers have always wanted to try products before purchasing them. Fitting rooms, cosmetic samples, automobile test drives and many other related concepts testify to the effectiveness of this sales strategy. Augmented shopping experiences are one of the rising trends in the retail industry.
Using AR, prospective customers can model and try on makeup, clothing items, and a wide range of home-related products without needing to directly interact with them. AR negates the need for a large physical inventory to allow customers to try on or sample dozens or even hundreds of items in search of the one that best meets their needs.
Brands like Sephora, L'Oreal, and Perfect Corp have created partnerships to allow their customers to see how the makeup would look on them digitally. The augmented reality changing room dispenses with much of that hassle, allowing customers to tap into a digital library of clothing items at the tap of a finger. Brands like Topshop and Timberland have been at the forefront of developing AR fitting and changing rooms to give their customers a virtual experience in helping them select clothing items.
Smart glasses
Smart glasses are considered to be the next big breakthrough for wearables that will filter into our daily lives. Most of the biggest names in technology are racing to create smart glasses that we wear everywhere and may replace our phones.
Microsoft, Amazon, Google, Snap, Facebook, Apple, Magic Leap and others are all working on their own smart glasses or headset that will change how we view the world around us. Instead of pulling a phone out of our pockets to talk to people or interact with apps, we may do these things simply by speaking to, and looking through, a set of glasses.
Apple has added AR support to its iPhones and iPads in an effort to make the technology more accessible and in turn, show its massive user base how games and information will work once they're overlaid in front of our faces. Now that Apple does have a fairly large offering of these AR apps and games on the App Store, it only makes sense for the company to add support for that massive library on their upcoming pair of smart glasses.
The American technology company have previously pioneered the smart phone, the tablet and the smart watch. Considering Apple's previous successes, it is perhaps safe to assume that the release of the rumoured "Apple Glass" could result in the device becoming fully integrated into our day-to-day life.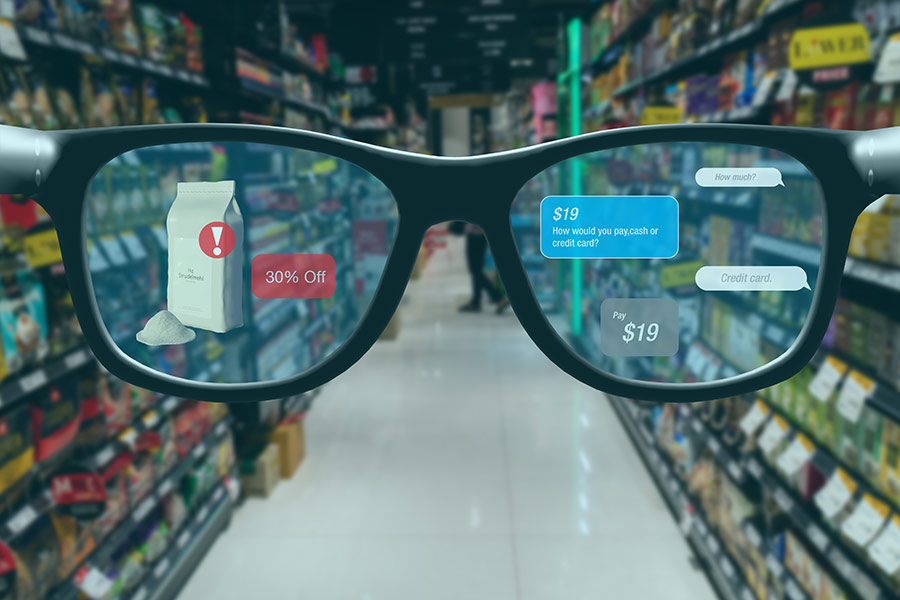 Cordis
At Cordis, we have already ventured into the realm of augmented reality. With traditional events temporarily on hold due to the ongoing pandemic, we employed the technology to create a COVID-safe activity to encourage footfall into stores while avoiding a high concentration of shoppers in any one location.
Utilising the Snapchat app and augmented reality themed characters during Halloween and Christmas, we devised multiple 'seek and find' activities that shoppers could engage with throughout the opening hours of the park. The CGI graphics software, Blender, was utilised to craft computer-generated anthropomorphic festive creatures and for Halloween, spooky cartoon zombies. The designs were individually unique with actions and dance moves specific to each character.
Shoppers would seek out the themed characters in-store or on the grounds of the park. Participants were encouraged to create mini clips of themselves interacting with the animated creatures for a chance to win prizes and to reveal specific retail offers for those taking part.
The future is now
Augmented reality is more than just a novelty or a new frontier in gaming. It stands to be one of the driving forces behind sales and marketing innovations over the next decade. Using AR, forward-thinking businesses will be able to upgrade the experience they offer their customers, leading to increased business opportunities and sales.
If you're interested in embracing the future – amalgamating both technology and creativity, get in touch with Cordis today.