Back on the runway: travel marketing takes off for 2022
After two years of lockdowns and various travel restrictions, legions of intrepid explorers are raring to bust out their passports and venture from the shores of our quaint little island.
With this in mind, now is most certainly the time for businesses that rely on tourism to focus all resources on convincing eager holidaymakers to spend their hard-earned cash with them. 
However, it's important to remember – even if your destination has resumed travel, the marketing campaign that succeeded in 2019 won't necessarily guarantee sales in 2022. As much as many businesses would like to believe normality has returned; consumer confidence regarding overseas travel has been severely dented by the pandemic. 
This means you'll need a fresh approach to research, markets, values and messages – but that's not to say that you should completely abandon strategies that appeal to the feelings and senses of your customer base. From adventure tours to city breaks, the most effective campaigns continue to be based on creating tangible wants and desires in the consumer. 
In this week's blog, we're exploring the channels marketers can use to break through the noise and capitalise on the rekindled appetite for travel.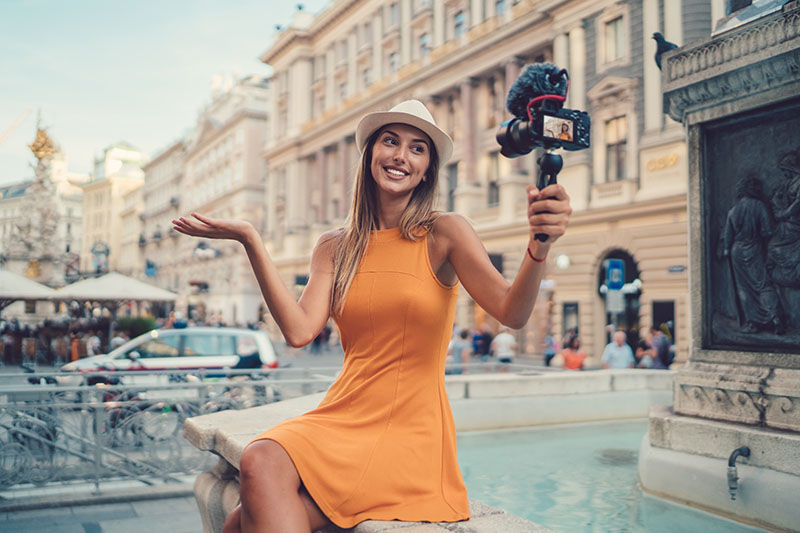 Social Media
The advent of social media has given individuals the ability to share experiences of travel with one another via expansive online communities. Thus, these various platforms have transformed the way people make decisions – brand reputation is now built via internet word-of-mouth. 
As the digital capabilities of smart phones improve exponentially with every year, social media continues to play a huge role in generating the sentiment and desire around booking holidays. Instagram alone boasts a huge stable of travel marketers, many of whom partner with agencies, resorts or destinations in order to sell those packages. 
Influencers
During the pandemic, travel influencers became more popular than ever. Sixty-three percent of people engage with travel influencer content more now than they did before the pandemic, and two in three consumers trust paid content from creators more than they do traditional advertising. 
Although the influencer advertising space is still developing, many travel organisations already have relationships with celebrities or macro-influencers, which are people with 1 million followers or more. This however, is too costly for many SME and it can be very difficult selecting the right influencer for your brand. 
The good news is that medium and small influencers also have a great deal of potential. Partnering with micro-influencers (who have 10,000 or more followers) instils your message with a unique layer of authenticity that's somewhat void when collaborating with online celebrities. 
Video content
Businesses who utilise video content are seeing an increase in key metrics such as brand recognition and ad recall, as well as consideration, intent and additional bookings. People want to see more action on their screen – for this reason, videos are dominating all major social media platforms, from Facebook, Instagram to TikTok.  
As aspiring globetrotters become more hesitant about booking overseas excursions, video is becoming an increasingly important tool in quelling consumer concerns. Online first impressions are everything – and there's no medium to pique the interest of your target audience than video. 
According to HubSpot, 84% of marketers say videos are effective in generating leads and 93% believe that it is crucial to their marketing strategy. The figures speak for themselves; being able to deliver highly relevant, authentic moving image content to consumers is of paramount importance in 2022.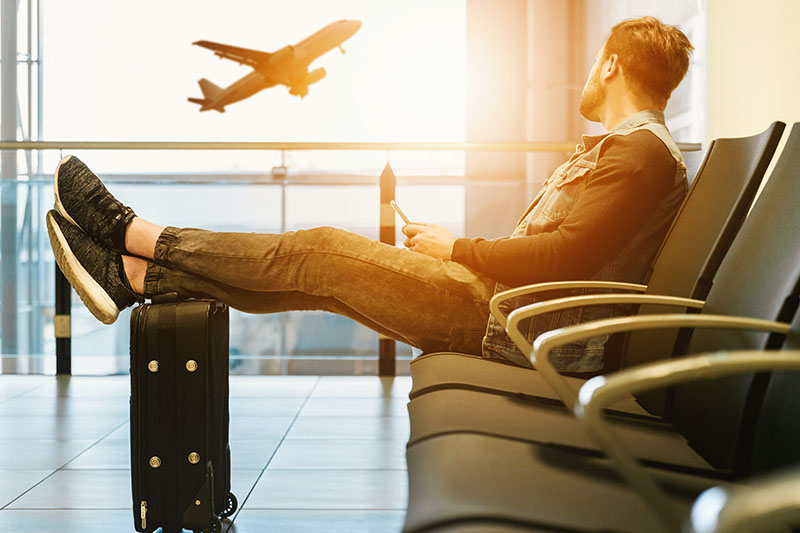 VR technology
Despite how novel it feels in practice, using virtual reality (VR) tech to promote travel destinations is nothing new. Newspapers, including The Financial Times, were using 360° videos to profile cities as far back as 2016, and travel agents were using the 'wow' factor of well-done VR experiences to sell packages the same year.  
Rather than reading through descriptions and reviews, various hotels are already offering customers the opportunity to take a virtual tour of their hotel room and experience the environment for themselves. Of course, the practical uses for virtual reality technology do not stop when the customer has booked a hotel room. 
Those operating within hospitality management can continue to use VR to showcase nearby attractions or events – giving potential visitors a 360° view of what the location has to offer. The role of technology is to create that desire for sensory experiences, even when the technology itself cannot replicate them. This is travel marketing and the future of it. 
Stay Flexible
This year, flexibility is absolutely the central marketing theme for travel organisations. Although widespread vaccination and the emergence of the milder Omicron variant of COVID-19 give much reason for hope – no one can predict the challenges that might arise in the months to come. 
Consumers are likely to be cautious about spending money on travel, particularly when restrictions could potentially change. Considering this, marketers may want to highlight any features intended to put consumers' minds at ease, such as cancellation or refund policies.
Any reference to a cancellation or refund policy must not mislead customers or give an inaccurate impression about the level of protection they can expect. All material information must be included in your advertisements and all limitations to any advertised guarantee must be made clear.
Cordis
The COVID-19 pandemic has certainly changed the mindset of many – one thing is certain, though; people are still eager to travel. As thousands plan their next big break, every travel brand needs to refine their marketing strategy and prepare for take off in 2022!
If you're looking for a multichannel awareness campaign that will inform but also put customers at ease as we emerge from the pandemic – Cordis are experts in producing attention-grabbing graphic design, engaging social media campaigns, informative copywriting, as well as striking video content. Get in touch with us today – we can help you get back in business!