Branding in Bond
Cast your mind back to Daniel Craig's first outing as 007; as a seductive Eva Green cross examines the suave super spy – her attention is drawn to his extravagant choice in wrist-wear. "Rolex?", the raven-haired beauty questions – "Omega" Bond answers. The actress' eyes narrow, as she responds with a purr; "beautiful". Groans fill the theatre.
We can complain all we want, but product placement has been integral to the 007 formula since the character's inception. Corporate sponsorship in a James Bond movie is often as elaborate as a supervillain's plan for world domination – and as subtle as a double entendre name given to one of the hero's many love interests.
To celebrate the release of No Time To Die, Cordis are taking a look at the near 60-year history of product placement in cinema's most popular spy franchise.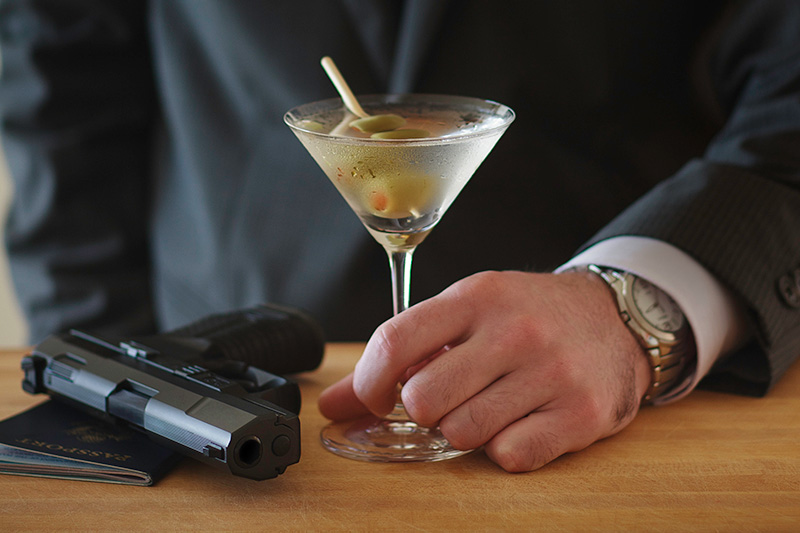 Making a killing
Before the secret agent sipped his first martini on the silver screen, Ian Fleming's original novels were bursting at the seams with brands. Gordon's Gin, Bentley and Moreland Cigarettes are just a few of the names to make it into the author's books – however, Fleming reportedly received no compensation for his inclusion of various products. When asked why such focus was put on big brands, he simply said; "My books are spattered with branded products of one sort or another as I think it is stupid to invent names for products which are household words".
For Fleming, having Bond sip on a glass of Taittinger Champagne may have simply been a creative decision to heighten the verisimilitude of his novels. For Hollywood however, the protagonist's synonymity with luxurious items has served as the perfect platform for in-film advertising. As the scope of the action increases with every movie, pay cheques from brands have helped cover the colossal production and marketing budgets.
Nobody does it better
The idea that Bond is someone every man wants to be, and every woman wants to be with is almost a cliché – but in terms of marketing, this statement holds some truth. The agent's charm, composure and sexual aptitude are portrayed as aspirational – helping keep the character fresh in the eyes of viewers and marketers for nearly six decades. 
In fact, it doesn't really matter which actor is wearing the tuxedo – the prestige that surrounds the James Bond character is what engages the audiences. This is the reason brands, such as Bollinger and Aston Martin, have been keen to hand their products over to actors as broadly different as Sean Connery, Roger Moore and Daniel Craig. As long as MGM trusts them with Double O status and they look good in a sharp suit, then why not?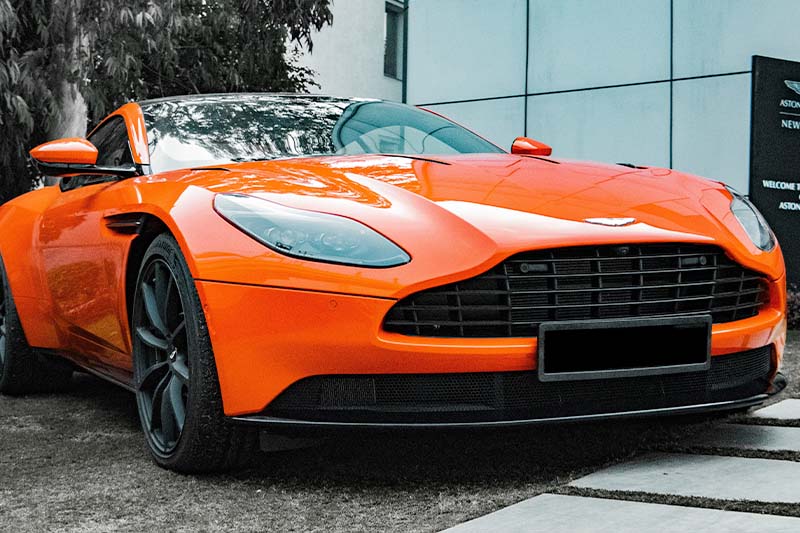 Licensing to kill a franchise?
Product placements are designed to be seen – as a result, they never completely adhere to the tone of the story and a sometimes well-intentioned marketing deal can create a jarring moment. The Daniel Craig-era of movies have been particularly scrutinised in recent years for their increasing use of product placement.
For example, it's very natural to see Bond driving his Aston Martin – but it's rather off-putting to see him behind the wheel of a Ford Mondeo in Casino Royal. Moneypenny shaving Bond with a badger brush the size of an actual badger in Skyfall, seems more appropriate for the sophisticated spy than the Phillips electric razor he used in Die Another Day.
Of course, product placement doesn't just cause annoyance for the cinema-goers, but also the creatives behind the camera. Product placement caused a particular headache for the filmmakers of 007's most recent outing, No Time To Die – the aptly named movie, that has undergone several delays due to the COVID-19 pandemic. The changing release date forced the director to coordinate reshoots, simply to accommodate the latest tech featured onscreen; namely the Nokia 8.3 5G, Nokia 7.2, as well as an updated version of the classic Nokia 3310.
Buying Bonds
The simple fact is that, without [product placement], we couldn't do it. It's unfortunate but that's how it is.

Daniel Craig, Actor
Filmmaking is an intersection between business and art and with the increasing costs of films, money has to be found somewhere. Admittedly, it's not ideal – but as fans of high-octane action movies, we have to accept that such material isn't created on goodwill. 
If you're looking to reinvent your brand with a level of style and sophistication that puts 007 to shame – get in touch with Cordis today. With a broad skillset in social media management, copywriting, graphic/website design, events and videography – we have more gadgets in our arsenal than Q!