Che Guevara: from revolutionary leader to marketing icon
Peering from angular shadows – framed by long greasy black hair; the determined gaze of Che Guevera has adorned every conceivable item; from t-shirts, bikinis to fridge magnets – becoming, according to the Victory and Albert Museums, the most reproduced image in history.
His portrait has been used to sell cars for Renault, trainers for Converse – even office space in Bristol. But how did the Marxist revolutionary become a symbol of Western consumerism? The legacy of Che Guevara is one shrouded in irony.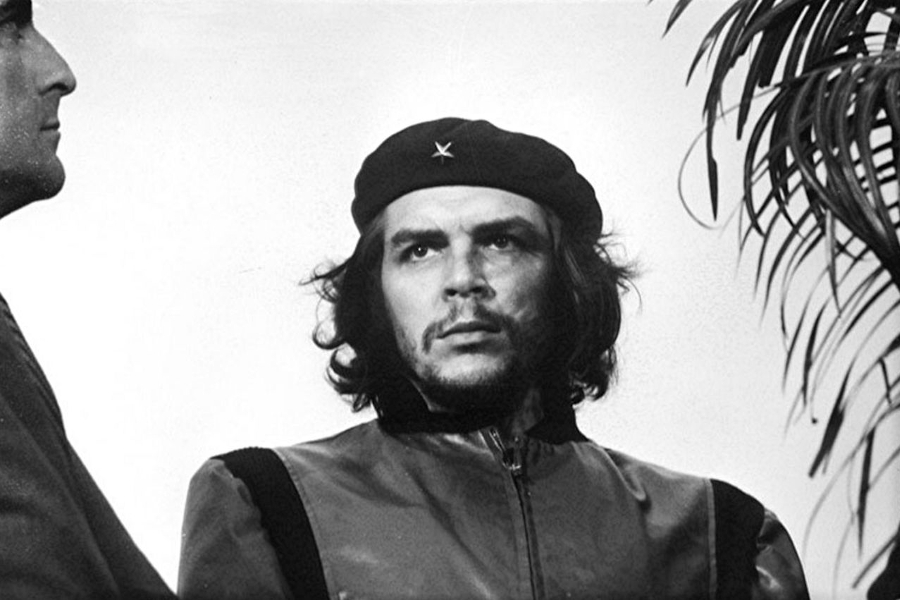 Viva la revolución!
It was the March of 1960 – Fidel Castro had called a memorial service in Havana to honour the one hundred victims of the exploding French freighter, La Coubre, the day prior. The President's official photographer, Alberto Korda, captured the leader's fiery speech – during which, the stoic Minister of Industry – Che Guevara, emerged from behind for a mere second; enough time for a singular snapshot.
I remember it as if it were today… seeing him framed in the viewfinder, with that expression. I am still startled by the impact… it shakes me so powerfully

Alberto Korda
Despite it being rejected by the editor of the Revolución – the newspaper where Korda worked – the photographer recognised the potency of his work; cropping the image and passing it onto friends. It wasn't until 1967 that the portrait resurfaced; when Che faced execution in Bolivia, wealthy Italian publisher and intellectual, Giangiacomo Feltrineli, realised the striking potential of the photo – producing thousands of copies to raise awareness of the revolutionary's impending demise.
Forging an icon
Through this exposure – the picture became a predominant fixture in political demonstrations and riots; disenfranchised Westerners became transfixed with the insurgent Guevara. Irish artist Jim Fitzpatrick produced his famous two-toned version of the photo – accentuating the blacks; washing the background in a commanding red. Seemingly overnight, Che Guevara had become a popular culture phenomenon.
Inevitably; the aesthetic of man, who resembled more an archetypal rock star than a politician – found its way into merchandise, films and commercials. With companies such as Mercedes-Benz employing Che Guevara's image; complaints have arisen from those opposed to the appropriation of the figure and individuals offended by the fiery politics he represented. Despite this, one continues to wonder; what does the Argentinian communist mean to the general public?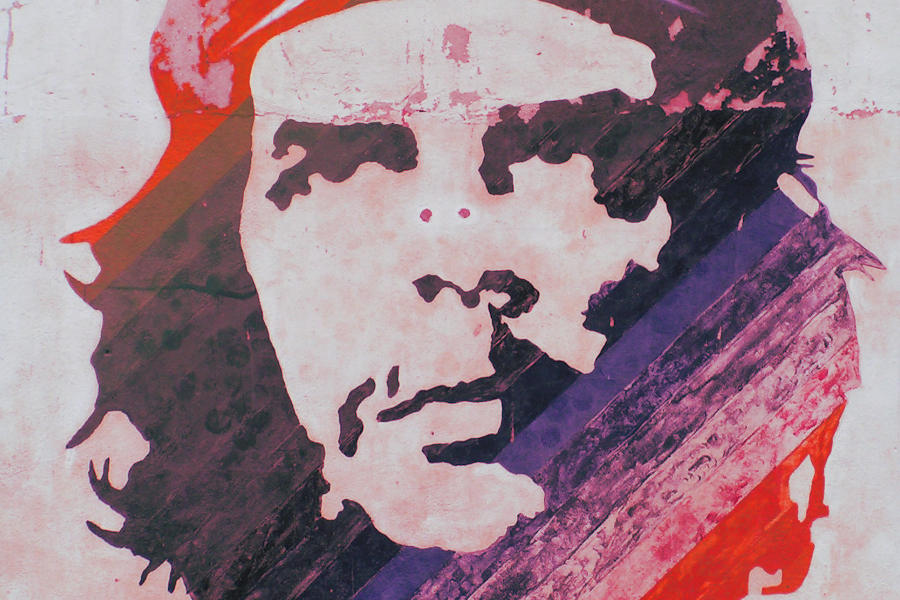 A t-Shirt of Dorian Gray
There's no denying that his message has become incredibly diluted through its paradoxical interweavement with industrialism. But has he become another Dorian Gray of commercialism; sat beside James Dean and Jim Morrison? Is his synonymity with consumerism a humiliating footnote on communism's eulogy? Or is it a posthumous victory for the rebel whose steadfast stare is facetiously propagated throughout capitalist societies; reincarnated in the minds of every generation as an alluring countercultural icon?
Perhaps the financial viability of Guevara is somewhat vapid in its reasoning; instead of representing an ideology – he represents an era. The 1960s were arguably the defining decade of the 20th century; shaping present-day values through an overabundance of iconic artists and activists that radiated hope. Instead of seeking politics – the consumer is drawn to heroism; we're attracted to the youthful idealism of Che, just as we are with John Lennon, Jimi Hendrix or Janis Joplin. It also just so happens that they all look far better on a t-shirt than a present-day, suit-clad politician.
An insult to a legend, ironic commentary on the superficiality of the free market or an epigraph for the 1960s' eternally young optimism – most businesses will agree; as long as Che sells – then why not continue to market him?
When it comes to crafting an enduring and distinctive brand image – Cordis are experts. We understand how a singular image can impact an audience. For more information on our services; get in touch!