COP26: How brands are welcoming the climate conference
The 31st of October saw the start of the 2021 United Nations Climate Change Conference (COP26) in Glasgow. This 12-day long conference aims to bring the world together and commit to enhancing international ambitions towards the mitigation of climate change.
As the biggest international summit ever hosted in the UK, this global event brings together heads of state, climate experts, business heads, marketers, trade unions and activist groups. In this week's blog, we're exploring the themes of this year's conference and how brands are helping fuel the world's eco-friendly aspirations.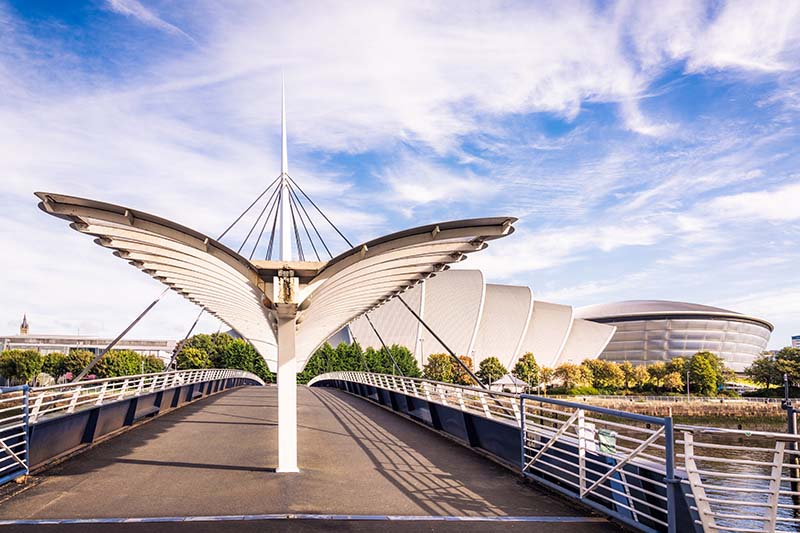 What is COP26?
The name COP26 stands for 'Conference of Parties', with the conference in question being a gathering of the UN Framework Convention on Climate Change (UNFCCC) – consisting of over 100 countries. Since 1995, the COP has convened every year, with the primary goal of establishing objectives and methods to reduce greenhouse gas emissions.
The UK Government has structured this year's summit around five key themes. These are as follows: 
'Adaption and Resilience' – to help communities adapt to, and prepare for, the worst impacts of climate change
'Nature' – addressing biodiversity loss
'Clean Energy' – the adoption of clean energy and phasing out of coal

 

'Finance'- investment to support the zero-emission goals

 

'Clean Road Transport' – cutting emissions in this specific sector
Brands COP out!
The corporate presence at the Paris summit in 2015 accounted for 17.7m – around a tenth of its overall cost. With COP26's sponsors including such behemoths as Hitachi, National Grid, Scottish Power, SSE, Microsoft, GSK, NatWest, Reckitt, Sainsbury's and Unilever – it's safe to assume that the sum paid by this year's brands is even higher. The UK government has notably blocked fossil fuel companies from taking on sponsorship or any official role at the climate summit, saying that their decarbonisation plans are not robust.
Billboards
Around the COP26 venue in Glasgow, a host of charities, brands and campaign groups are harnessing the power of large-format digital screens. Intending to convey hard-hitting messages to  delegates, the public and watching media – the billboards take aim at international governments and jet-setting public figures.
The growing sense of urgency around the subject runs through each campaign. Many refuse to mince their words, including one particularly frank message: 'Will you act now, or pray we get a later?'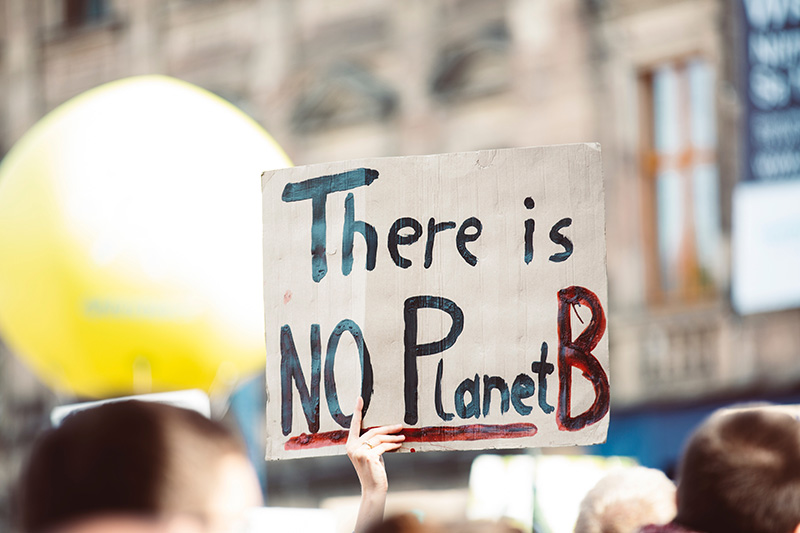 'Co-op' 26
The 'Co-op26' campaign is currently running nationally across all of Co-Op's 2600 food stores and 830 funeral care homes, with 6 stores in Manchester, London, Glasgow and Keele "rebranding" with additional exterior signs and window takeovers. It aims to be the world's first supermarket to sell fully carbon neutral own brand food and drink by 2025.
"Little changes big impact"
In recognition of COP26 and to inspire viewers to make sustainable choices, ITV has repurposed clips of famous programmes such as Love Island and The Masked Singer for an eco-friendly ad campaign. "Little changes big impact", produced by ITV Creative, aims to show that if everyone makes small changes in their day-to-day lives, this will add up to a big impact on the planet.
The work invites viewers to find out more about ITV's net zero strategy and learn about the simple swaps they can take to lessen their environmental impact. The network's dedicated website contains sustainability tips and points audiences to WWF's carbon calculator tool.
Cordis
For brands, adopting a green ethos in response to COP26 isn't just a way to be more environmentally responsible – it's also an opportunity for important storytelling. At Cordis, we pride ourselves on retaining relevance within the industry – understanding trends and ethical/environmental shifts are intrinsic in appealing to the customer. With a skill set that spans social media, content creation, web design, graphic design, event planning and videography – we are a full service marketing agency that can reinvigorate your business for the customer of 2021!