COVID-19 vs Cinema: an industry reeling?
Whilst UK cinemas celebrated their busiest year since 1971 – an existential threat lurked on the horizon; one that was set to challenge every business. Reports of a mysterious virus terrorising the streets of Wuhan was dismissed as mere background noise, as Disney ended the decade with two billion-dollar blockbusters.
The events of the subsequent months would seem all but unfathomable to our 2019 selves – but as we emerge from our houses after months of lockdown; it's becoming easier to glimpse the equilibrium of the previous year. Despite this restoration of normality – complacency isn't an option. Until the introduction of a vaccine – there is no life without COVID-19; therefore businesses are being forced to rapidly adapt. 
While retail and specific leisure activities can reopen with a degree of ease; albeit employing appropriate signage – for cinemas; it is somewhat of a logistical nightmare. Behind the scenes – there's no shortage of problems; for instance – how does one film a love scene when both actors aren't allowed to come closer than two metres?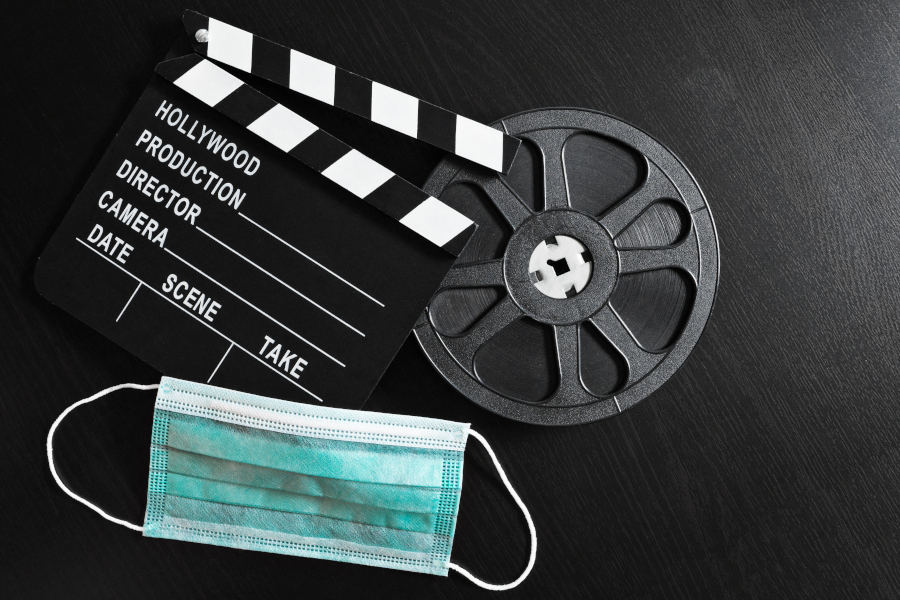 Lights, camera… social distance?
During the lockdown – filming per se was not prohibited; but it was practically impossible to shoot anything in coherence with safety guidelines. While production on most television shows ceased; American law drama 'All Rise' decided to embrace technology and created the first episode via Zoom conference call. Witnessing these characters cope during the coronavirus pandemic helped enhance the show's verisimilitude – whilst providing insight into the future digitisation of legal proceedings. 
While Hollywood productions have only reopened this week; Germany have been ahead of the curve. With a diminishing infection rate – the European country's film industry has been able to adapt via the implementation of strict guidelines. Film crews are divided into groups and tested across the board – with performers and select technicians who cannot wear protective equipment being tested at least three times a week. If an actor is involved in a scene involving close contact – daily testing will be required, alongside a contract-enforced quarantine when off set.  
Regularly taking everyone's temperature, logging contacts and strictly adhering to hygiene measures means that working hours have increased by up to 20% — and the cost of film shoots have gone up accordingly.

Nico Hofmann, film director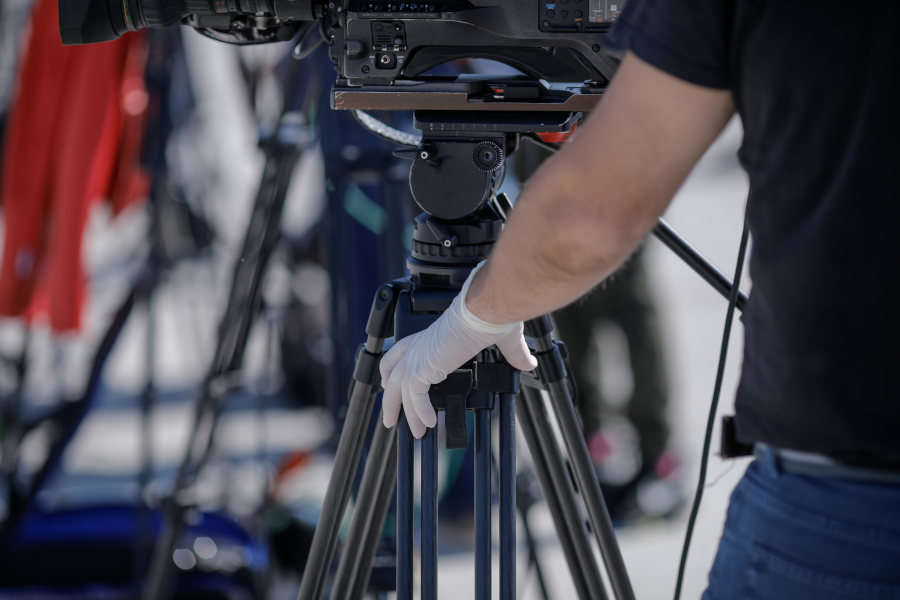 With shoot days limited to 10 hours combined with the introduction of draconian measures to ensure the safety of those with disabilities – how will producers manage the increased costs and time scale necessary to effectively spearhead a motion picture? Searching for alternatives; filmmakers have been examining new methods of production which involve 'creative distancing' to guarantee the wellbeing of cast and crew.
Inspiration is being drawn from video games and other films which have previously used virtual sets. 2019's Star Wars series – 'The Mandolorian' broke new ground in utilising colossal LED walls displaying dynamic digital sets actualised by advanced gaming engines. This allows directors to coordinate an unparalleled level of environmental control, whilst enabling special effects artists to digitally insert actors; eliminating the stilted appearance of socially distanced performances. 
A stream of content
While it's set to be another month before cinemas are expected to reopen – the "captive" home audience has created a huge content demand for living room cinephiles. A recent survey conducted by the streaming service Rakuten, has found that 38% of people in the UK are spending more than three hours a day watching video on demand.
Various big budget films, initially intended for a cinematic release, have instead been distributed via Netflix or Amazon Prime. Universal's 'Trolls World Tour' broke various streaming records – this success resulted in the online release of Warner Bros' star-studded entry in the Scooby Doo franchise, as well as 'Da 5 Bloods' – the latest cinematic venture from acclaimed director, Spike Lee.
In an effort to rekindle the communal aspect of watching a movie in a cinema; Lionsgate streamed four of their most popular films via Youtube. The line-up featured; 'La La Land', 'Bend It Like Beckham', 'Eddie The Eagle' and 'The Hunger Games' – the aim of each weekly screening was to raise money for the Film and TV Emergency Relief Fund and an NHS charity.
We want to remind people of that irreplaceable experience of watching a film in the cinema together

Zygi Kamasa, CEO of Lionsgate UK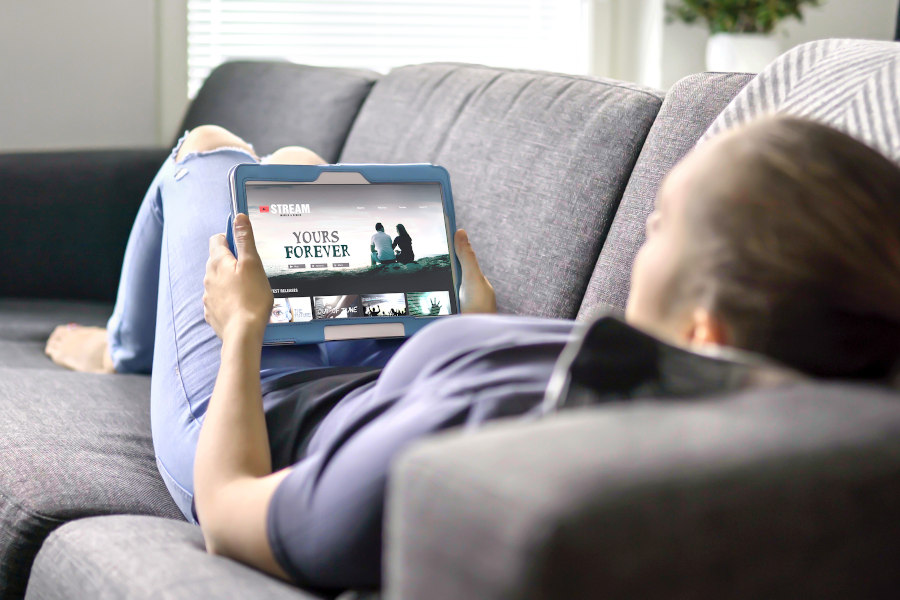 Marketing continues
Upon the launch of their long-awaited on-demand streaming service, HBO Max – WarnerMedia took to social media to announce a much anticipated director's cut of 2017's fan-maligned comic book movie; 'Justice League'. The hashtag #ReleaseTheSnyderCut had dominated social platforms for close to three years – gaining 180,000 signatures via an online petition; the alternate version's eventual announcement at the end of 'Man of Steel' "watch party" initiated a social media storm and trended internationally. 
This example from WarnerMedia highlights the importance of online marketing during the current crisis; a lack of new films being released is no excuse for complacency in regards to advertising. Studios understand the need to maintain public intrigue; notably, the trailers for Christopher Nolan's eagerly awaited 'Tenant' and 'Bill & Ted Face the Music' have harnessed much online attention. 
If you're looking to keep the stage light on your business during lockdown; get in contact with Cordis. Using our creative skills in social media, copywriting, graphic design and videography – we can revitalise your advertising campaign with content to rival Hollywood!