Embracing a flexible future
As lockdown restrictions eased across Great Britain, the government have officially removed their work from home (WFH) guidance. Workers in the hotel, leisure and non-essential retail sectors have returned in recent months, but many firms have had staff continue – and even prefer – to work from home.
Is the era of the 9-to-5 job over? The events of the past 18 months have set the stage for a flexible approach to working and marketing agencies are leading the way. Whilst some employers are offering hybrid work – others are going fully remote; it is therefore evident that the definition of "flexibility" varies from business to business. The question is; what will work look like for marketers in the months and years ahead?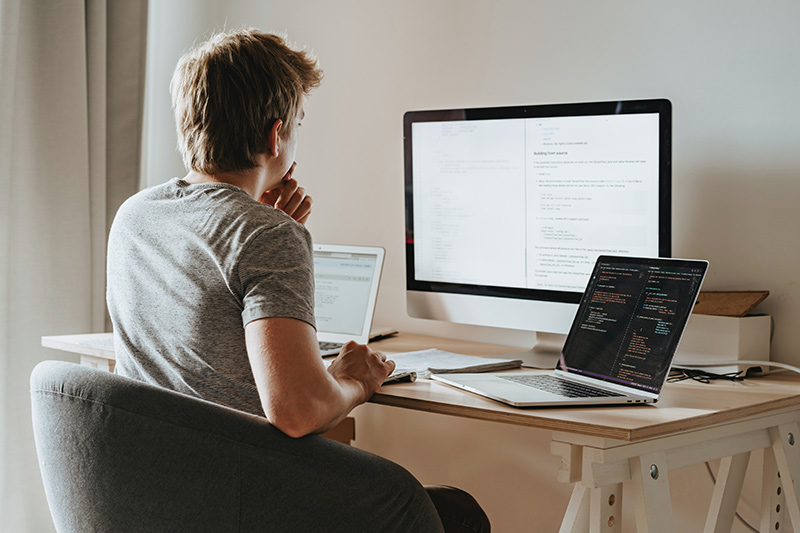 The future is now
With an increased take-up of technology and the current ease of connectivity due to ever-increasing internet speeds, a flexible future has been long anticipated by experts. Despite this, pre-pandemic, the majority of businesses favoured a more traditional way of working with staff members based in an office environment. 
However, the pandemic has accelerated the need to adapt. With a noted increase in productivity, it has become apparent to businesses that the physical place of work is not as important – or as essential as previously thought. By 2025, it is expected that 70% of the workforce will be working remotely at least five days each month.
The marketing industry have fully embraced the working from home trend, with only a quarter expecting to go back to their office full-time or most of the time in the future. Instead, over half (56%) of all the people surveyed – and two-thirds of creatives – expect to work mostly from home.
Employers accustomed to the level of control given by a conventional workplace may have concerns regarding a flexible future. This is absolutely understandable – however, research suggests that the old days of micro-management have come to an end. The newfound flexibility is giving marketers a greater degree of work satisfaction, as they are able to cut down on transport costs and spend more time with family. Thus, the businesses who've taken this gamble are being rewarded by heightened employee efficiency and productivity. 
Stay engaged
Now that your workforce wishes to work from home going forward, how do you retain the high standards of communication outside of meeting rooms? The best place to start is by creating a virtual office – this will ensure that employees continue to feel part of a unified team and that the workflow moves at a considerable pace. 
It is always a good idea to invest in the best video conferencing and collaboration tools. Cordis have relied on such software solutions as Zoom and ClickUp; these have been essential in conducting our regular meetings and retaining our organisational structure that's key to the production of great work.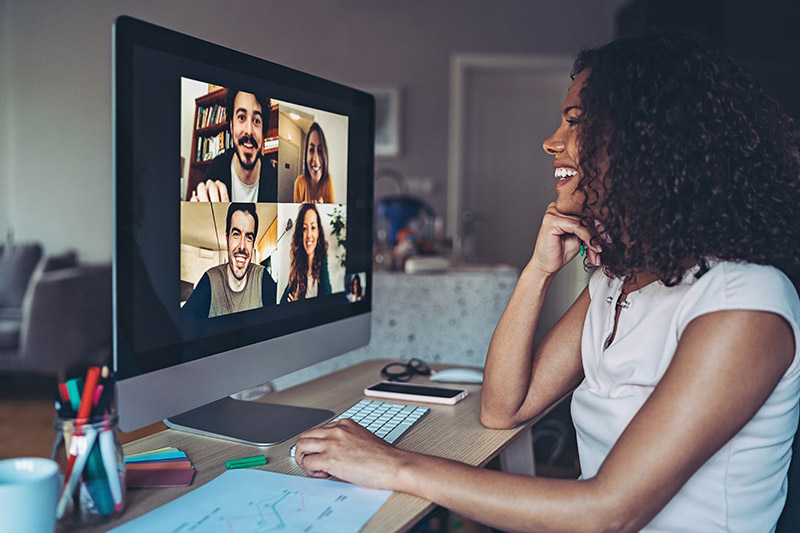 Our approach
For Cordis, working from home has been an easy adjustment, as we have all of the relevant technology in place for us to handle business. Generally speaking, remote work is well suited for digital marketers, as the profession involves many activities that can be done independently. Our team can easily write new blogs, create graphics or edit videos without needing to be in office. Many daily activities like link building, social media updates and email outreach can also be done effectively by employees working remotely. 
At its core; marketing is synonymous with modernity, therefore it is crucial for us to continuously evolve and adapt. Whether it means staying on top of social media trends, embracing the latest technology or adopting new and effective methods of working – being ahead of the curve is ingrained within Cordis' ethos. 
If you're looking to blow away the cobwebs from your business and redefine your brand with innovative advertising – get in touch with us today. Whether you're in need of graphic design, social media content creation, copywriting, event management or videography; Cordis can reinvigorate your business for the 2020s!