Enjoying Halloween safely
Autumn is in the air – the days are getting shorter… that means Halloween is hiding right around the corner!
The question is – can we still celebrate the spookiest season of them all whilst in the midst of a global pandemic? Trick or treating and apple bobbing aren't traditions one would immediately consider to be "COVID-safe". With most events scrapped due to the government-imposed measures – one can't help but wonder; is Halloween 2020 cancelled?
Wear a mask!
Although engaging in any activity that increases your contact with other people automatically heightens potential risks – Dr Chris Smith, a virologist at the University of Cambridge, claims that it is still possible to enjoy Halloween safely. 
Because it's Halloween I'd say people are quite likely to be wearing a mask anyway so if they can make a face covering work it's way into their costume then even better.

– Dr Chris Smith

Trick or treat?
While health officials in the United States have gone as far as to disavow trick or treating during the pandemic – the UK Government has yet to comment on the practice. Dr Chris Smith told the BBC that the tradition could potentially take place – albeit in groups no larger than six, avoiding elderly or vulnerable neighbours and perhaps agreeing with desired households prior to the visit. 
COVID-19 can be spread by touching surfaces contaminated with the virus, as well as through droplets breathed in. Leaving unwrapped sweets in a bucket for multiple children to rummage through, heightens the risk of transmission from fingers to mouths. 
Giving out individually wrapped sweets reduces this risk, as children are no longer touching something that goes straight into their mouths. Give your front garden a macabre make-over and leave treats outside your door, allowing kids to help themselves – this is the ideal way to share the fang-fantastic festivities whilst remaining safe. 
A hair-raising Halloween at home…
Of course – the safest alternative is to settle in for a haunting Halloween at home. Dressing up, making costumes, carving pumpkins and inviting friends to a virtual costume party using one of the many popular video chat apps will likely become commonplace this year.
No Halloween is complete without a scary movie. With the usage of streaming services skyrocketing due to lockdown restrictions – the likes of Netflix, Amazon Prime and Disney+ can expect soaring demand on All Hallows' Eve! 
In an era where the production of new content has been stunted due to logistical concerns – Netflix continues to lead the way. The premiere of Ratched (a prequel to One Flew Over The Cuckoo's Nest) and the horror anthology sequel; The Haunting of Bly Manor, along with several other scary titles, have home cinema addicts enjoying binge-watching bonanzas!
Eerie events
While the typical Halloween event may not fly at the moment – various brands are noting the potential for strong campaigns within the digital realm. Global food giant, Mars Wrigley, has constructed a virtual simulation of the evening's rituals – allowing consumers to create spooky avatars and decorate a door within their "Treat Town" app. Participants can buy candy credits via the game (redeemable from retailers) and give them out when friends visit online.
At Cordis, we've recognised the potential to increase footfall by amalgamating the digital with the physical. Using our creative expertise, we're providing a fun Snapchat-based augmented reality experience for shoppers at Peterborough One Retail Park. Running from the 24th of October until the 1st of November, the unique event encourages individuals to explore the site whilst hunting for eight 3D animated zombies!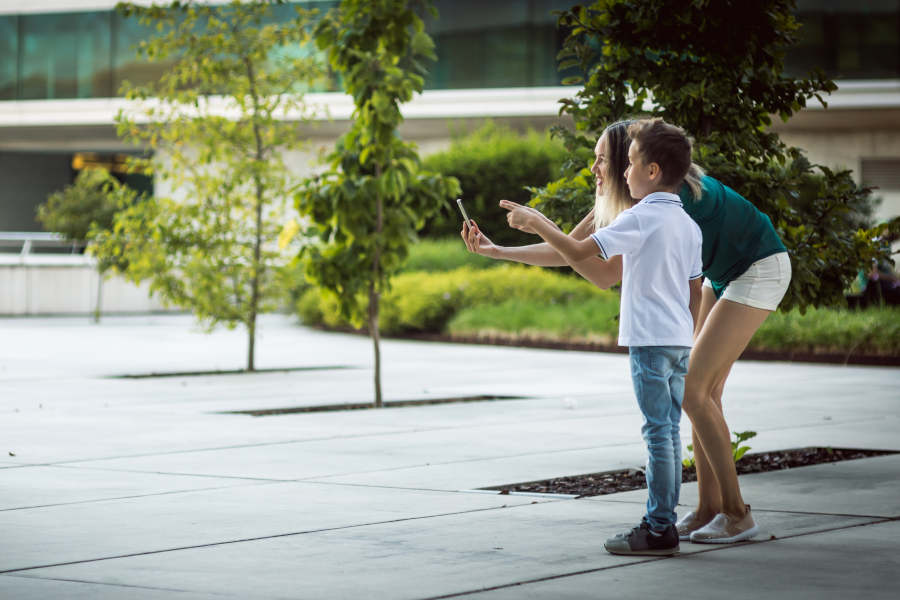 All Hallow's Eve lives on
Halloween 2020 may be somewhat different to the festivities we've come accustomed to, however COVID-19 has done little to quell the populace's adoration for this spooky celebration. It is still important to keep October's terrifying traditions at the forefront of your marketing – be it through social media or design; retaining a semblance of normality will provide comfort to your audience during this difficult time.