Football comes home
The Saint George's Cross dances in the blue sky, accompanied by the echo of Baddiel and Skinner's "Three Lions". This can only mean one thing; the England team are back in action.
After decades of disappointment, Gareth Southgate's dream-team have captured the nation's heart with a cascade of wins – leading them to the tournament's final. The unexpected success of the team hasn't just delighted fans – it's reinvigorated marketing strategies and driven custom to UK businesses. 
In this week's blog, we're examining the impact of Euro 2020 on brands and what an English win could mean for our footy-mad country! 
Don't worry, beer happy
Thanks to the powerhouse performance by our national team, drinks sales in pubs and bars are up 176% since last week. During the England v Denmark game, the average pub spend was £21.70 per customer. The British Beer & Pub Association expects England fans to enjoy more than 13 million extra pints on Sunday's final.  
To celebrate the England team's first international final since 1966, pubs will be allowed to remain open until 11.15pm so people can "come together to enjoy the match", the Prime Minister's official spokesman said.  Due to COVID restrictions, the final at Wembley will host 60,000 fans – 75 per cent capacity. This considerable limitation on spectators will force millions of England supporters to pubs and bars to watch the game.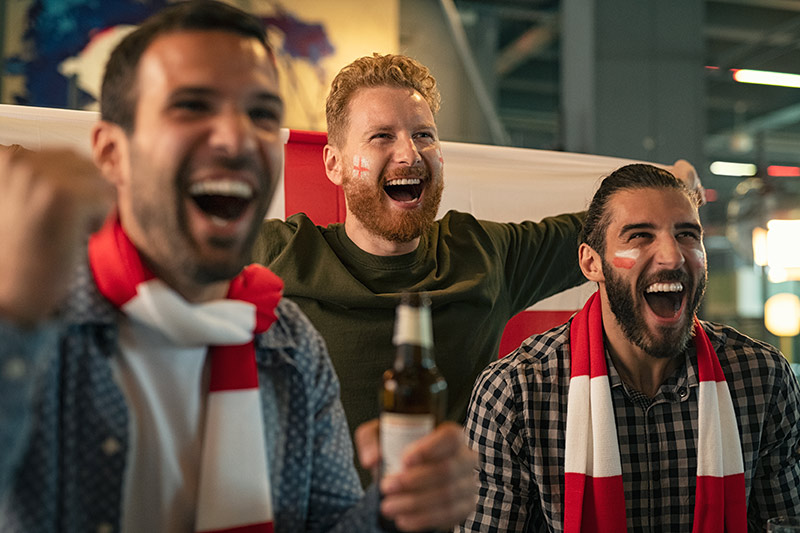 Brands banking on England
Love or hate them; football songs have been inescapable over the past few weeks, and the biggest brands are equally as guilty as the fans for drumming them into the public psyche. Cheeky opticians Specsavers and agency Tangerine Communications celebrated England's progression by erecting a spoof eye test chart, which spelled out 'it's coming home'. Popular perfumer Lynx also used the famous chant in a series of advertisements to celebrate England's victory over the Danes.
While not an official sponsor of the tournament, McDonald's offered 25% off its entire menu on Saturday July 3 to celebrate England reaching the quarter-finals. Hungry fans could order a pre-game Sausage & Egg McMuffin for breakfast, a cheeky sharebox of Chicken McNuggets with mates at halftime, or just a McFlurry to keep the youngsters occupied!
IF we win…
Chancellor Rishi Sunak explained that the feel-good factor of winning a major sporting tournament could drive consumers to spend more. The economy has previously benefited from sporting events such as the London 2012 Olympics and England's 1966 World Cup victory.
Of course, it isn't just the nation who will reap the rewards from a Euro 2020 triumph – but the young squad at the epicentre of the mass-hysteria will skyrocket to international superstardom. Experts say that the team's current riches will seem like "small change" if they beat Italy on Sunday.  
A win wouldn't only guarantee England's players £12million in bonuses – but also a plethora of big brands falling over themselves to sign players up. The most bankable stars are likely to be Raheem Sterling, Harry Kane and Jack Grealish, who already have a string of marketing deals.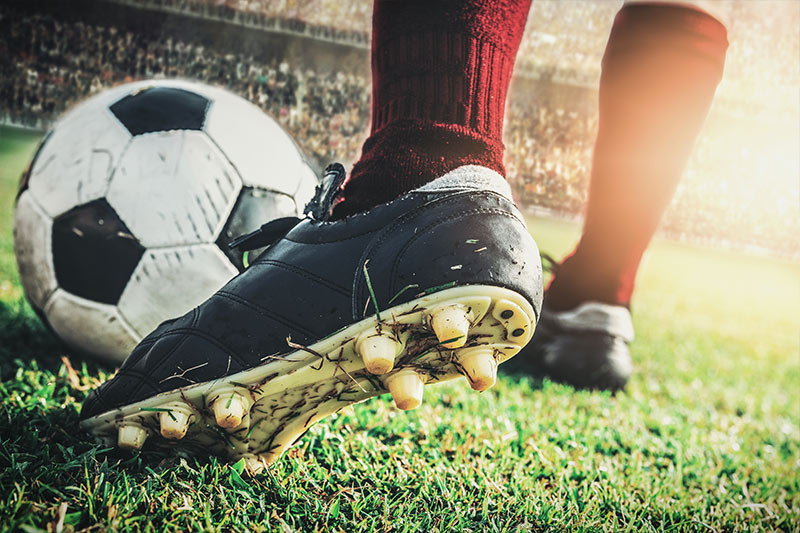 Cordis
There's no denying that 2021 has been a difficult year for everyone – but, football is certainly elevating the country's spirit in the lead-up to 'freedom day' on July 19. The beautiful game is proving to be the ideal way to engage communities after the disruption of the coronavirus pandemic. After months being confined to our houses, the sport finally has the country back up and running! 
If you're looking for your own Gareth Southgate to reconfigure your business's marketing for a post-lockdown Britain – get in touch with Cordis today! We'll  strategically manage your online presence like an England set piece; with the energy of Bukayo Saka, precision of a Raheem Sterling header and power of a right-footed strike from Harry Kane (on a good day)!
The only thing missing is an impossibly tight waistcoat…