Halloween 2023
Navigating the autumnal gloom while sipping on pumpkin-spiced lattes, scrolling through spooky selfies on social media and preparing for a night of Netflix horror – Halloween 2023 has arrived! Robert Burns' 1785 night of 'witches, devils and other mischief-making beings' is now a faint memory in today's digital age.
Much like Dr. Frankenstein, modern marketing experts have taken the essence of All Hallows' Eve, combined with Hollywood's sense of the macabre and brought it to life with a jolt of electricity. In this week's blog, we're exploring how consumerism has transformed a Celtic festival of the dead into the 21st century's Halloween festivities.
Costumes
From as early as the 16th century, Halloween has included "guising," especially in Scotland and Ireland, where children went from door to door in frightening costumes. Today, the market for Halloween accessories is enormous, with spending spiking in September – making it the third-largest retail event, after Christmas and Easter!
With the rise of social media and easy access to films and video games through streaming, branded character costumes have become common. No longer are children dressed as traditional spooky figures like ghosts, vampires and witches; instead, you'll find miniature Batmen and countless variations of Elsa from the popular Frozen movies roaming the streets.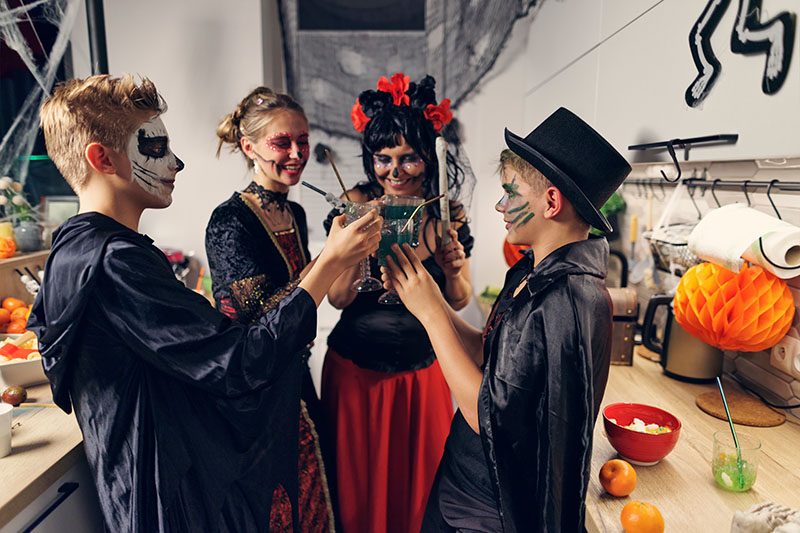 Trick or Treat!
While the phrase "Trick or Treat" might not have been coined until the 20th century, the practice of performing tricks in ghoulish costumes in exchange for food and drink dates back to the Middle Ages. Nowadays, food is an important part of the occasion, from every day treats to larger themed seasonal celebration cakes – this makes Halloween a marketing goldmine for confectionery companies.
Some standout examples of Halloween food marketing include Krispy Kreme's devilishly decorative doughnuts, Heinz's Tomato Blood Ketchup and Papa John's campaign surrounding their new garlic dipping sauce, which included a themed necklace designed to protect wearers from vampires during the spooky season! These publicity stunts have proven to be a huge success on social media.
If you're looking to put a spooktacular spin on your digital marketing campaign, it's important to work with a team of social media experts with their finger on the pulse of the various platforms.
Internet Folklore
As old traditions and stories fade away, they are replaced by a new form of folklore, propagated through the internet. Memes and fictional characters have captured the imagination of consumers.
One notable example is Slender Man, which originated from a 2009 forum post. The eerie image of a faceless figure in a suit and tie stalking a mysterious woodland setting became a viral sensation. Over the years, this character has been used for marketing purposes, appearing in commercials, video games, and movies.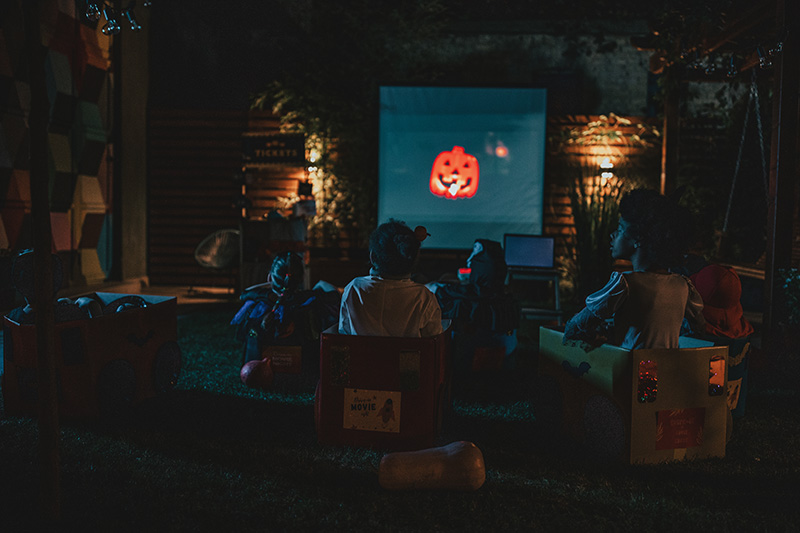 Films
If Halloween in the 21st century stands for anything, it's horror cinema. Film marketing goes into overdrive during October, with a slew of terrifying new releases in theatres and spine-chilling trailers and posters for upcoming movies.
To capitalise on the season's festivities, Universal Pictures had the Twitter page of their popular M3GAN film start a beef with another franchise; Chucky. Pitting these killer dolls against each other helped escalate hype for a potential crossover film.
Add a touch of cinematic flare to your own Halloween campaign by working with a team of expert videographers. Using their talents, they can use the moving image medium to build tension and perfectly capture those sinister stark shadows!
Happy Halloween!
As Halloween's popularity continues to grow, the quality of advertisements tied to the holiday keeps improving. This year, we've seen a wealth of delightfully demonic commercials and numerous terrifying movies that coincide with the 2023 festivities.
At Cordis, we leverage our expertise to plan hair-raising promotions. By combining eerie events, devilish design and spooktacular social media content – we help connect Halloween with consumers. With us, it's always a treat – never a trick!
Get in touch with us today to learn more about our services.