How Augmented Reality & Virtual Reality are transforming retail
Even before COVID-19 hit, the retail and hospitality sectors were ripe for an overhaul. The crisis has simply forced brick-and-mortar businesses to experiment with the latest digital advancements to enhance the overall customer experience.
With e-commerce dominating during the pandemic – shops, hotels, and other high street offerings are realising that they need to use the world's increased reliance on internet shopping to their advantage. Augmented and Virtual Reality technology might just be the edge businesses are looking for to connect with the post-lockdown consumer.
Augmented reality
When most people think of Augmented Reality (AR), their initial thought is the 2016 mobile application, Pokémon Go. Although the popularity of this game has waned, the technology used to bring Nintendo's famed Pocket Monsters into the real world has found various practical uses.
Buying furniture and evaluating the size of a couch, end table or dresser in correlation to your house can be difficult. However, AR is enabling retailers to help customers digitally project furniture into their homes, so they can accurately judge whether an item is right for their space.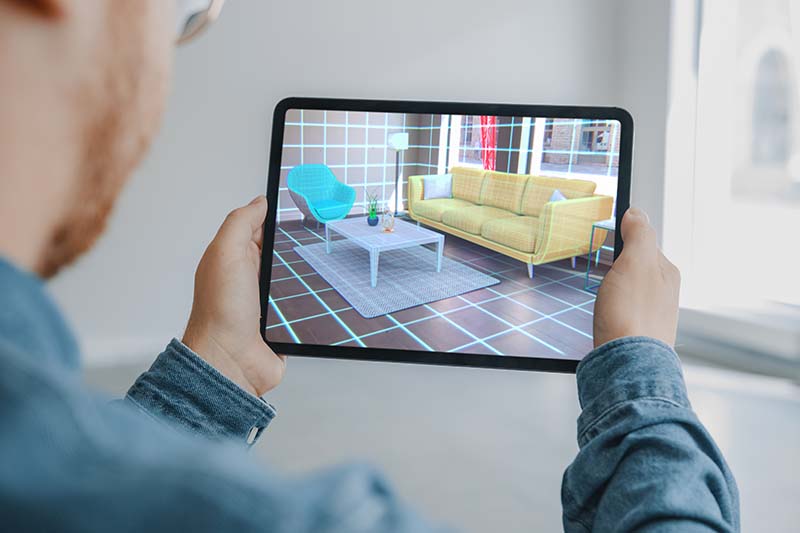 Enhanced window dressing
Besides being able to streamline the customer experience – AR is proving to be an incredibly effective way to aesthetically amplify a brick-and-mortar location. Signage, shop windows and displays can be brought to life; a great example of this was Apple's 2019 abstract AR installation. Displayed in stores across the country, customers could access the awe-inspiring CGI animation on one of the brand's mobile devices.
Spanish retailer, Zara, also used the technology to stop passing pedestrians in their tracks. The strikingly empty store window featured the text; "Shop The Look" – encouraging shoppers to download the brand's app to watch an AR fashion show. Models Léa Julian and Fran Summers were brought to life in seven to twelve second sequences when shoppers aimed their phones at the window and selected in-store displays.
Peterborough One
When traditional events were temporarily on hold due to the pandemic, we employed AR technology to create a COVID-safe activity at Peterborough One Retail Park. The aim was to encourage footfall to our asset, while avoiding a high concentration of shoppers in any one location.
Using the Snapchat app, shoppers would seek out the themed characters in-store or on the grounds of the park. Participants were encouraged to create mini clips of themselves interacting with the animated creatures for a chance to win prizes and to reveal specific retail offers.
Virtual Reality
The main difference between the Virtual Reality (VR) and Augmented Reality is that the former builds the world in which we immerse ourselves through a specific headset. While this is perhaps less applicable to a retail environment, companies continue to explore fascinating avenues with the technology.
BMW are using VR to put prospective customers into the driver's seat – literally (or, rather, virtually). Using a set of state-of-the-art goggles, shoppers can experience what it's like to drive the brand's cars so they can make the right choice when buying their new vehicle.
Nike are utilising VR to explore the different steps in their supply chain. This digital journey gives customers the opportunity to understand how and where items are being made.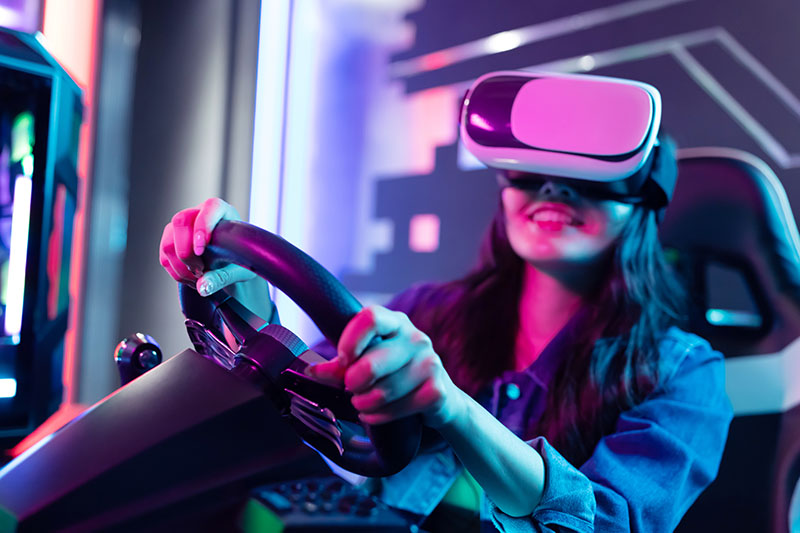 In hospitality
Within the hospitality industry, VR is becoming particularly important. Rather than reading through descriptions and reviews, various hotels are offering holidaymakers the opportunity to take a virtual tour of their hotel room and experience the environment for themselves.
Of course, the practical uses for virtual reality technology do not stop when the customer has booked a hotel room. Those operating within hospitality management can continue to use VR to showcase nearby attractions or events – giving potential visitors a 360° view of what the location has to offer.
The Pantiles
The Pantiles is one of Targetfollow's most iconic assets – with its beautiful Georgian architecture, artisan stores and vibrant events, this retail destination lends itself particularly well to photography and videography. To capture one of the weekly jazz concerts at the famous bandstand, we used a 5K 360° camera and advanced audio recording equipment. This created an immersive VR experience – situating viewers in the front row of the performance, thus giving them an astounding view of The Pantiles.
Embrace the future
Over the next decade, AR and VR are expected to be one of the driving factors behind sales and marketing innovation. Forward-thinking companies will be able to improve the experience they provide their consumers through AR, resulting in more business opportunities and sales.
If you're ready to embrace the future – amalgamating both technology and creativity, get in touch with Cordis today.