How marketing has redefined Halloween
Trudging through the Autumnal gloom whilst being warmed by pumpkin-spiced lattes, swiping through social media's cascade of spooky 'selfies' and summoning the courage for an evening of Netflix horror – Halloween 2019 has arrived! Robert Burns' 1785 night of 'witches, devils and other mischief-making beings' is but a mere phantom – existing today in the most translucent of spirit.
Much like Doctor Frankenstein himself, contemporary marketing geniuses gathered the bare-bones of All Hallows' Eve, set it beside Hollywood's brand of morbidity and ran an electric current through it – thus transforming a Celtic festival of the dead into the ultimate celebration of Tinsel Town's interpretation of the macabre.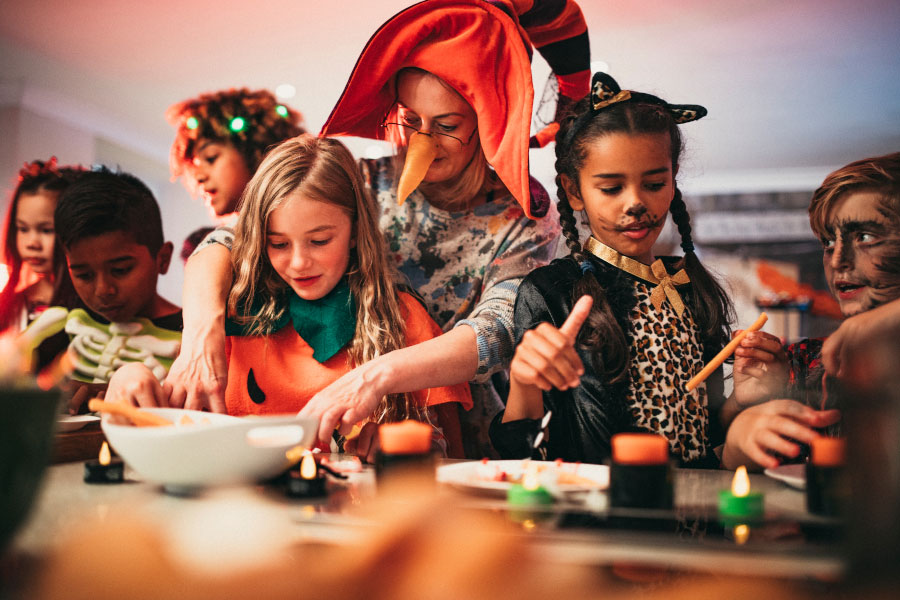 Costumes
From at least the 16th Century, the festival included 'guising' – specifically in Scotland and Ireland; a tradition that featured children venturing from door to door, clad in frightful costumes. Presently, the market for Halloween accessories is colossal – with studies illustrating that spending picks up in September – making it the third biggest retail event, behind Christmas and Easter!
With the increasing influence of social media and the ability to easily access films as well as video games via streaming, branded character costumes have become mainstream. No longer are children donning the traditionally spooky attire of ghosts, vampires and witches – instead, we're witnessing more miniature Batmen and hundreds of variants of Elsa from the popular Frozen movies, roaming the streets!
Trick or treat!
Although the phrase 'Trick or Treat' may not have been coined until the 20th Century, the practice of performing antics wearing ghoulish costumes in exchange for food and drink has been dated back to The Middle Ages. Nowadays, the tradition lends itself perfectly to marketers tasked with leading campaigns for confectionery companies.
The best examples of Halloween marketing regarding food, include; Krispy Kreme's decorative doughnuts, Starbucks' limited-edition Witch's Brew Frappuccino and Burger King's 'Nightmare King'. The latterly mention fast food chain released a series of advertisements via social media, claiming that their new burger contained ingredients specifically selected to induce nightmares – daring customers to try the meal and share their experiences via social media. The commercials were a success, and became the subject of much online conversation.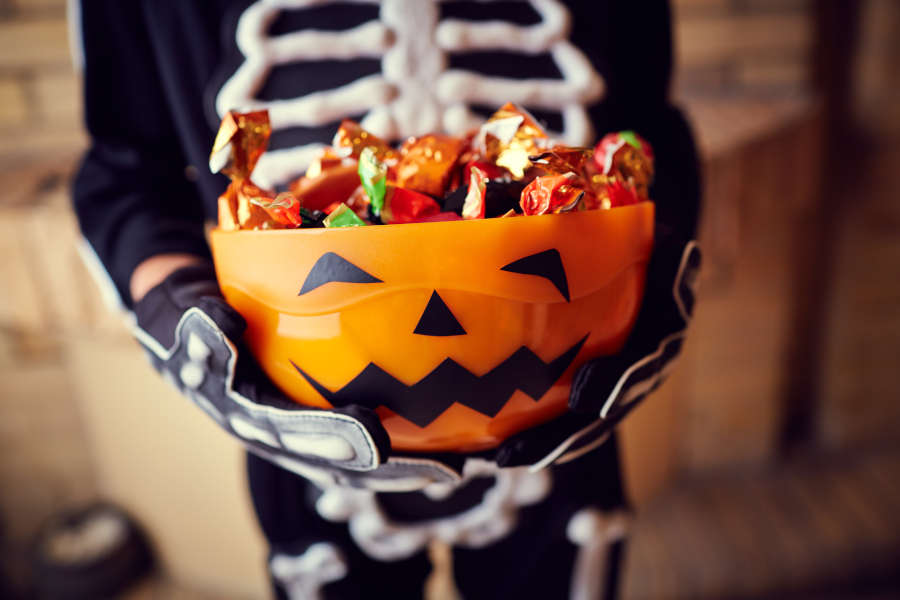 Internet folklore
As age old traditions and stories dissipate – they are replaced with a new brand of folklore; perpetuated via the internet. Both memes and fictional characters have captured the imagination of consumers.
The Slender Man originated from a 2009 forum post – the haunting image of a faceless individual, garbed in a suit and tie, stalking an ominous woodland environment, subsequently became a viral phenomenon. In the years since, the character's mythical-quality has been exploited for marketing purposes – appearing in commercials, video games and even movies.
Films
If 21st Century Halloween is a celebration of anything – it's horror cinema. Marketing for films intensifies during the month of October; movie fans can expect a plethora of terrifying new releases in their multiplexes – as well as an assortment of spine-chilling trailers and posters for upcoming motion pictures.
Businesses are also savvy of the symbiosis between cinema and the holiday – often collaborating with studios, releasing products featuring characters from popular films. An example being Fanta's Halloween 2017 campaign – the brand released a series of themed cans, depicting illustrations of Universal Studios' monsters, including Sofia Boutella's 'Mummy' from the recent movie starring Tom Cruise.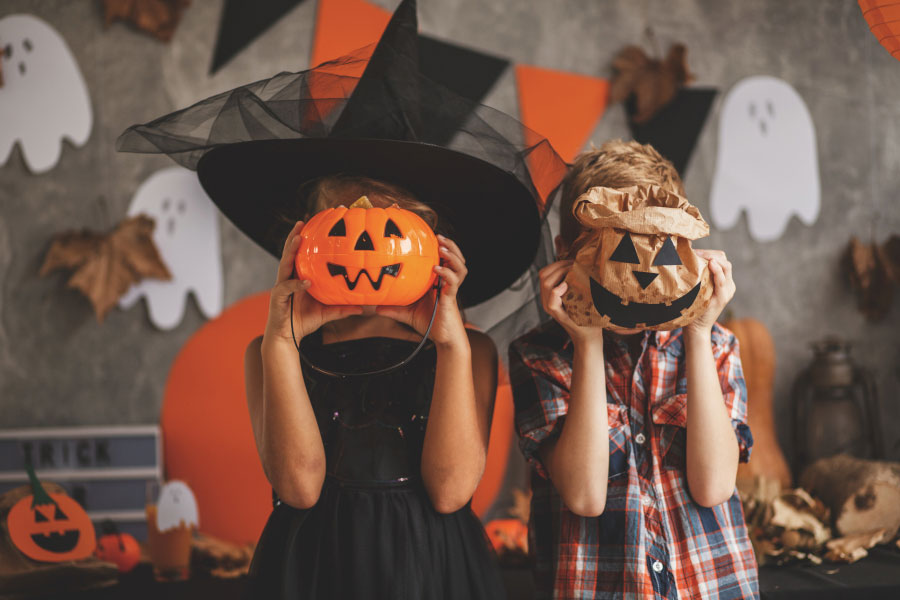 Happy Halloween!
As Halloween continues to rise in popularity, the quality of advertisements coinciding with the holiday improves. This year we've already seen an abundance of spectacularly creepy commercials and various horrifying motion pictures, coinciding with 2019 festivities.
At Cordis, we use our expertise to plan hair-raising promotions. Combining eerie events, devilish design and spooktacular social media content, we help resonate Halloween with consumers. With us; it's never trick – always treat!