How to craft a blog that inspires
1 in 4 people will suffer from a mental health problem at some point in their life. Many of which choose to face these issues alone due to the societal stigmatisation of conversations regarding mental illness. The belief that mental health is a private matter and should never be discussed is harmful.
Thankfully, in today's digital age, the internet serves as the perfect platform for those struggling with mental health problems to share their experiences and inspire others dealing with similar issues. A blog is the ideal vehicle to propagate cyberspace with real stories from real people.
With so many social networks and intuitive website builders at your disposal, now is the perfect time to start a self-improvement or self-help blog. Producing content that stands out amongst the sea of other mental health and wellness blogs can be difficult – hence why this week, we're exploring the ways in which you can build an audience and open up the online conversation.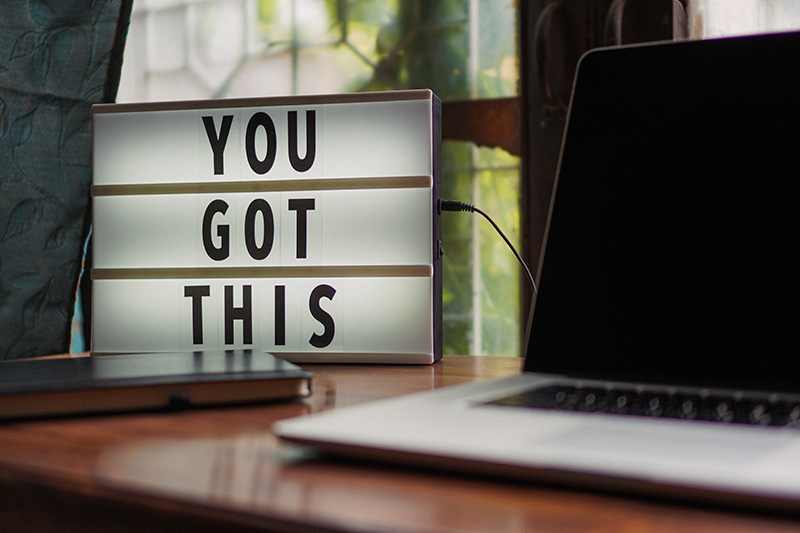 Putting emotions in words
Chronicling your mental health journey on a blog should be both a cathartic experience for you and beneficial to your readers. Although it's important to stay 'real' (your website is your space to vent), you do however need to consider your audience and choose words appropriately.
Who exactly is reading your blog? Is it an individual going through a similar experience – or perhaps someone who hasn't struggled with mental health, but wishes to learn from a unique perspective? The topic is universal, you therefore need to ensure that your audience feels connected and one with you.
Statements such as, "you need to do__" or "you have a problem with__" separate the writer from the reader – when discussing mental health, it's important that you avoid sounding like an omniscient entity lecturing an audience from a podium. Write from the perspective of a peer – not a professor. Always remember that a successful mental health blog is both personal and informative.
Most importantly, you need to understand that mental health is a sensitive topic. Address it with the right intent and always be considerate of everyone involved in the conversation.
Choose a platform
Tumblr and Medium are great for beginners but if you want to turn your blog into a business, you'll need your own website. Your first step will be choosing an efficient Content Management System (CMS) – this will be the platform that you write on. With roughly half a billion-plus blogs published on it, the most popular CMS is WordPress.
Although it takes a bit of time to get used to when compared to more basic website construction tools, the rewards of using WordPress far outweigh the cons. Working with a team of website design experts can help point you in the right direction.
Be creative
Now you have your own website, it's time to get creative with your posts and website layout. If you're new to design, there are plenty of apps and resources featuring beautiful templates for blog graphics, social media posts, Facebook/Twitter covers, Instagram posts and more. We would recommend the easy-to-use browser-based platform Canva.
Design is a complicated language – and much like your choice in words, it's important to select your graphics and images carefully. If you feel daunted by this task, an experienced graphic designer can help you create content with colour and imagery that is harmonious with your demographic's state of mind.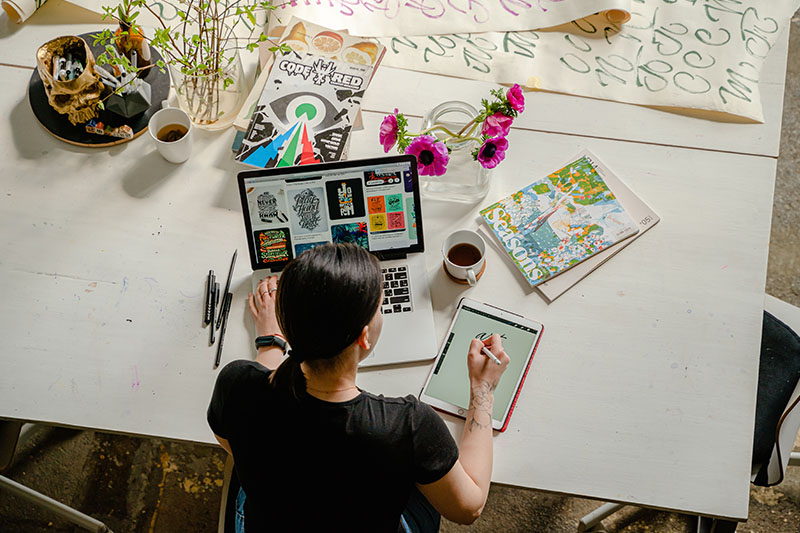 Promoting your blog
Creating a well-designed website and writing engaging content is just the start. In order to get visitors to your blog you will need to spend some time promoting it.
Begin by creating accounts on the most popular social media platforms, including Facebook, Twitter and Instagram. Alongside links to your latest blog post, it's important to populate your pages with other relevant content that your audience may find interesting.
Social media is also the ideal platform to generate discussion around your content. When talking about mental health, you need to make it clear that you genuinely care about your community and readership. You should therefore always reply to comments and questions, give them "likes" and affirmations.
Social platforms are vast and often confusing – this is why we recommend that you work with a team of social media managers who understand how to leverage the most engagement from the various platforms.
Cordis
Whilst blogging is easy once you get going, it is a big time investment. If you need any help kick-starting your venture, be sure to get in touch with Cordis. With our expertise in social media and content creation; we can help establish your online presence with creative imagery, eye-catching video – tied together by words composed with the utmost eloquence and care.
#MentalHealthMonth