International LEGO Day: the brand that "clicked"
International LEGO Day is held on the very same day that Danish carpenter, Godtfred Kirk Christiansen, first submitted his patent for the original LEGO brick in 1958.
Like no other brick that had come before, this toy brick would have a sophisticated interlocking system, making it strong, versatile and less likely to fall apart when simply knocked over.
Fast forward 64 years and a staggering 400 million people around the world have dabbled with LEGO, with seven sets sold every second. However, everything hasn't always been awesome at the LEGO HQ; the brand has often had to reconfigure to appeal to each incoming generation. 
In this week's blog, we're exploring the genius behind the world's most popular toy.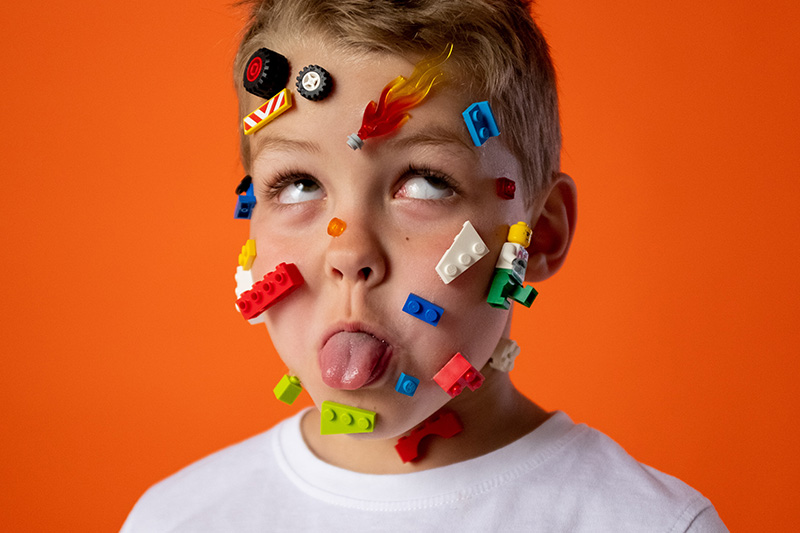 Struggling to stick
From its founding in 1932 until 1998, LEGO had never posted a loss – all this changed in 2003 when it became clear that those trusty plastic studs were starting to break apart. With sales down 30% year-on-year and £600m in debt, an internal report revealed that the businesses hadn't added anything of value to its portfolio in a decade. 
Many believed that after 40-plus years, the iconic brick had become obsolete; therefore the company should look toward the varied portfolio of Mattel (home to Fisher-Price, Hot Wheels and Matchbox toys) for inspiration. The result was a disaster – LEGO ventured into jewellery, clothes, in-house developed video games and theme parks that cost £125m to build. 
Thankfully, in 2004 their new CEO, Vig Knudstorp, methodically rebuilt LEGO brick by brick. Partnering with brilliant people the brand has been able to create new entities, movies, TV shows. For example, control of the popular LEGOLAND Parks was sold to the British company Merlin Entertainments and TT Games were entrusted with their video game licence. Their inventory was also slashed halving the number of individual pieces LEGO produced from 13,000 to 6,500.
Engaging their audience
LEGO have been increasingly keen on bridging the physical and the digital. The internet have both played a vital role in the brand's revamp, and has enabled fans to share their creations. In 2017, the company rolled out LEGO Life, a social network for kids too young for Instagram to share their creations, gaining "likes" from peers and LEGO characters alike.
The company have also launched their own crowdsourcing competition, where fans can submit their own designs to be made into LEGO sets. Originators of winning ideas get 1% of their product's net sales – designs so far include the Back to the Future DeLorean time machine, The Beatles' Yellow Submarine and the Central Perk coffee house from Friends.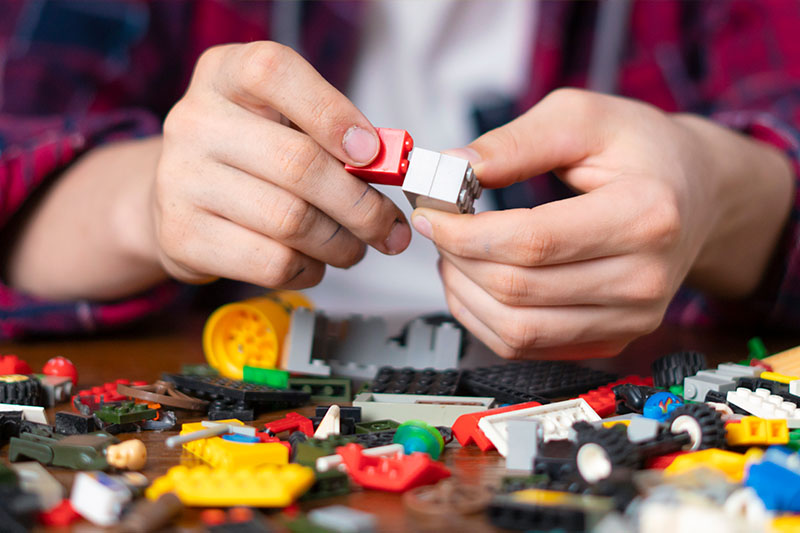 Once a toy, now an art form
The LEGO itself is inspired by the Danish phrase, leg godt, meaning, "play well," suggesting a philosophy rather than a toy product. LEGO's atom-like malleability makes it the perfect material for sculpture. In fact, in recent years there have been thousands of awe-inspiring LEGO creations conjured up by the minds of talented artists.
Perhaps most famous of all is Nathan Sawaya, a former New York attorney who left his job to become a full-time LEGO artist.  His signature pieces include human form sculptures titled "Yellow", "Red" and "Blue". These depict people in a state of transition or metamorphosis highlight such powerful themes such as grief and doubt.
Another huge name in the realm of plastic block art is Ekow Nimako. This Ghanaian-Canadian visionary creates 'monuments to Black youth' using LEGO, exploring Black identity through a surrealist lens. One of our personal favourites is his 2021 rendering of an Afrofuturistic cityscape, constructed in approximately 100,000 black LEGO pieces. Dubbed "kumbi saleh 3020", the work draws influence from the medieval Kingdom of Ghana. 
A colourful future
Since 2020, the LEGO brand has both benefited from people spending more time at home during the pandemic and new business in China. In the coming years, LEGO intend to expand digitally, open more brick-and-mortar stores across the world and adopt new plastic alternatives. The brand is investing heavily researching sustainable products and has already introduced more bio-based elements into the manufacturing process.
Described as the "Apple of toys", there's perhaps no better brand to take inspiration from than LEGO. If you're looking to build your company up for 2022, get in touch with Cordis today.