Marketing for Easter 2023
As the days begin to lengthen and the first blooms of spring appear, it's clear that Easter is just around the corner.
This is a time of year that is eagerly anticipated by many, with the promise of warmer weather, family gatherings and of course, plenty of chocolate treats. For businesses, Easter represents an opportunity to tap into the holiday spirit and boost sales through strategic marketing campaigns.
In this blog, we'll take a closer look at the trends and tactics that are likely to define Easter marketing in the UK for 2023, and explore some of the most effective ways to engage customers during this festive period.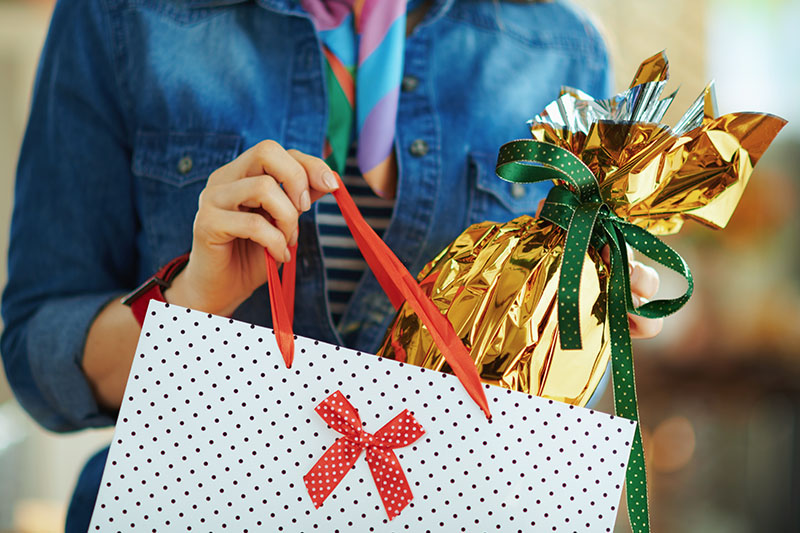 Give your newsletter a touch of Easter flair
Do you regularly send out newsletters? If the answer is "no", then now is the time to start! Your most valuable customers are the loyal ones – if you send out a newsletter, this is a great opportunity to promote whatever it is that you're selling.
If you're advertising an Easter themed product or sale, be sure to highlight it at the top of the email. If the item isn't seasonally relevant, then still tie the newsletter into the festivities with a design that draws upon imagery synonymous with Easter. Think purples, yellows, blues, bunnies, chicks and of course – eggs!
An email with an Easter theme will help remind your clients that the holiday is approaching quickly and that they should start thinking about it. This could serve as all the motivation they need to start shopping!
Bring in the bunny
The Easter Bunny may be shy and elusive, but he always delivers. Using his image can be an excellent way to attract customers – specifically parents who want to make memories with their children.
With this in mind, why not provide an in-store experience with the season's most recognisable character? Whether you decide to dress an employee in Easter bunny garb, hire an impersonator or go down the more modern augmented reality route, there are many ways to bring the bunny to your business! Whatever your business offer, an engaging event can boost brand awareness and leave a lasting impression on consumers.
Organise Easter giveaways
We all know that social media is one of the most effective ways to spread the word about your brand – this is why it's important to make the most of it! Using the various networks at your disposal, you can hold Easter competitions to build consumer excitement for the holiday.
Struggling to come up with an idea for an engaging competition? Then why not assemble a themed hamper and call upon the artistic talents of your followers with an online Easter egg drawing tournament? You can ask your audience to send in their children's drawing through social media using a branded hashtag.
By coming up with giveaway ideas, you'll be able to increase your brand awareness, get more followers, as well as show appreciation to your customers, which won't go unnoticed. Not only will a competition increase traffic for your social pages, but it can also serve a great subject matter for future blogs.
Facebook, Twitter, and Instagram – as wonderful as they all are, they can be pretty confusing if you're not in the know. That's why it's crucial to team up with social media managers who know how to make the most out of these platforms and get people engaged this Easter!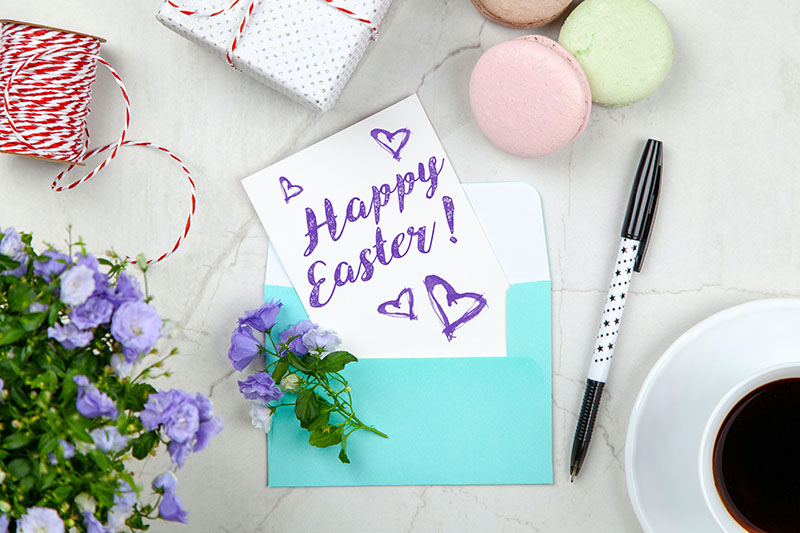 Blog content
Generating ideas for blogs on a weekly basis can be difficult – thankfully, the holidays are a great way to gain inspiration for content. Whether you have a tasty Easter recipe to share, or fancy getting creative with instructions on how to build an egg-citing craft; there's plenty to write about this bank holiday weekend!
Reaching consumers with content that offers them relevant and useful information creates value for your brand. Creating blog posts can also increase your site's performance/traffic, so it's important to maintain a regular flow of content. Understanding the correct tone of voice and being consistent with content can be difficult without the right know-how – hence why it's important to surround yourself with a team of experienced content creators who can produce some egg-cellent Easter material!
Create and share video greetings
Nothing grabs the eye quite like moving image content, hence why we recommend posting consumer-focused videos in the form of Easter greetings. A short animated clip with your best wishes will help you engage with your audience and enhance their connection to you and your brand.
Video creation can sometimes be costly and time-consuming, however, there are various free software solutions, including Windows Video Editor, iMovie and DaVinci Resolve. All three are excellent starting points, but are unfortunately quite limited in regards to features and can't come close to having a team of video production experts at your disposal.
Cordis
When spring is in the air, companies should be well on their way to launching new campaigns in order to experience the full benefits of the season. Using the aforementioned marketing ideas can not only attract and inspire your audience, but also put some spring in your step for when business is able to come out of hibernation next month!
If you need marketing support, look no further than Cordis. Using our varied egg-pertise, we can communicate your brand to 21st century audiences this Easter! Get in touch with us to day to find out more!