Marketing Mother's Day in lockdown
With limited things to do in lockdown, there's a sense of doom surrounding Mother's Day 2021. However, consumers are discovering socially-distanced ways to make their mums feel extra-special.
Over £1 billion is spent on Mother's Day gifts annually; this figure highlights the importance of marketing as an essential tool to maximise business opportunities. This week, we're sharing our guide to navigating this important – yet undeniably difficult Mother's Day. 
Ecommerce
Unlike previous years, the coronavirus pandemic has forced people to gift products rather than experiences and in most cases, shopping online is their only option. This means customers are spending more with e-commerce retailers than ever before. While this is good news for the industry, internet giants like Amazon have made it challenging for smaller companies to compete for a piece of the Mother's Day action.

Website
To succeed, businesses need to have a good digital infrastructure in place and the first port of call is always your website's homepage. Use Mother's Day to advertise relevant products – this will make your merchandise stand out to visitors. 
Create a homepage banner that links to a special Mother's Day page or section. This could showcase a gift guide, highlighting hand-picked products suitable for mothers. 
Social Media
With customers searching for gift ideas almost exclusively online, e-commerce companies should be maximising the utilisation all of digital assets at their disposal. Inexpensive yet highly effective; social media is perhaps the most important of these online mediums – Twitter, Facebook and Instagram can be used to promote blog posts, product pages, discounts, offers and online events. Put your brand in the limelight with topical content and switch your generic social media advertisements for fresh Mother's Day graphics. Generate social media buzz with a change of colour or add a catchy new tagline – the possibilities are endless and your customers will almost always reward creativity. 
Gift cards
Unfortunately, many businesses are unable to trade due to the current COVID-19 restrictions. However, with the easement of lockdown in our sights, there are innovative ways to generate Mother's Day custom whilst giving customers something special to look forward to. 
Gift cards and vouchers are a perfect and thoughtful gift for Mothering Sunday in lockdown. Be sure to make an effort – give your brand a level of prestige and consider the specific design of each card or voucher. Remember to ask yourself; would it look aesthetically pleasing concealed inside a Mother's Day card?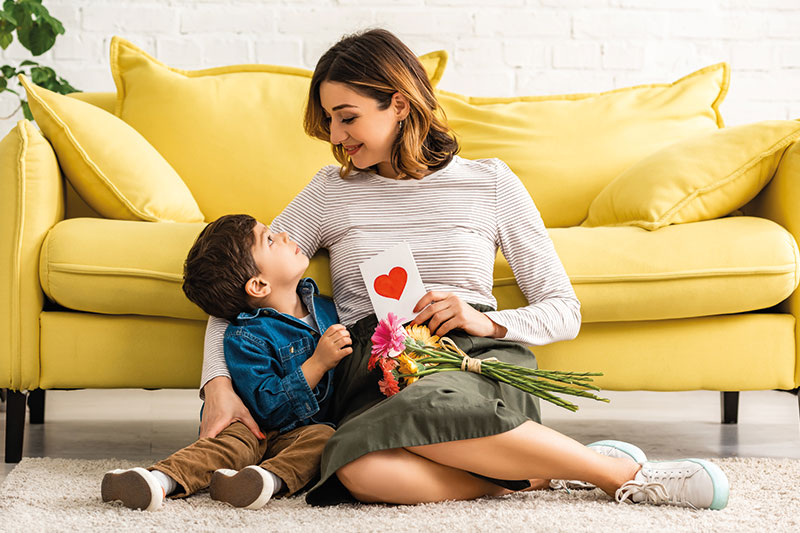 Show sensitivity
It is also important to note that Mother's Day isn't necessarily a joyous occasion for everyone. Be sure to give people the chance to opt out of Mother's Day newsletters. This will avoid unhappy customers and show you're a company that cares.
Cordis
Despite the situation we find ourselves in, we hope everyone manages to have a wonderful Mother's Day. Just remember; we might be in lockdown, but there are still plenty of ways to show your appreciation for such a special person in your life.
If you're looking to connect with your consumer this Mother's Day, Cordis can help. Our expertise in social media communication, copywriting, design and videography enables you to enhance brand awareness whilst providing escapism, information and ultimately solace during this uncertain time.