Marketing tips for Halloween 2021
Golden leaves fall in the sparse daylight – as we approach the end of October, it's clear that the spooky season is upon us. For the few, it's an ancient pagan festival of the dead – but for the vast majority, Halloween is the perfect excuse to dress up and have a good time!
After COVID-19 forced 2020's would-be trick-or-treaters indoors, shoppers are preparing for a return to normality this weekend. To coincide with the return of our favourite freaky festivities, a brand should take advantage of the opportunity and promote itself – after all, Halloween is a great marketing opportunity for any business.
Much like Doctor Frankenstein bringing his monster to life with a burst of electricity – Halloween is the perfect time to energise your brand for the latter half of the 2021! After reading our top tips, you'll be skulking in the shadows, scrolling through your social channels, whilst screeching "it's alive! It's alive!"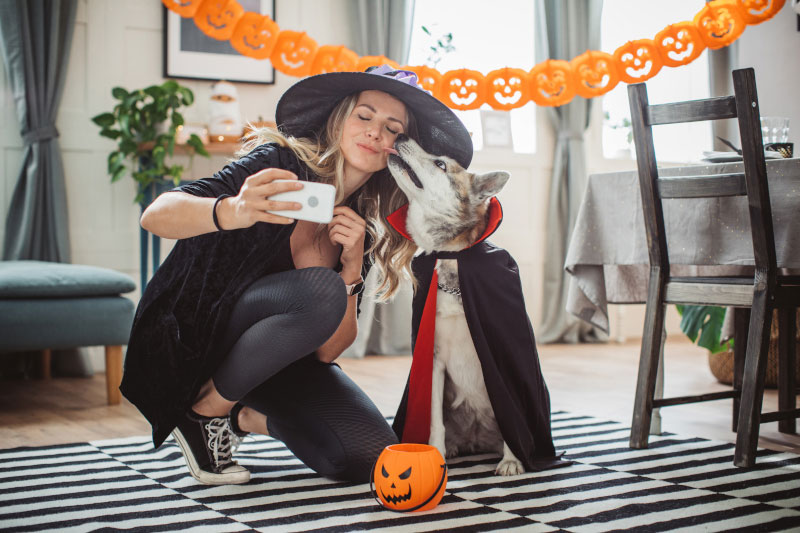 Spooky social media
Our first tip is to propagate your social channels with creepy content! We recommend you start by creating a selection of ghostly graphics to tie your brand to all things terrifying. If you want to take your digital campaign a step further, think about running an online competition – get your followers to share pictures of their costumes, home décor or even their pets dressed in spooky outfits! Create a unique hashtag for the picture contest to ensure that the photographs go viral.
Another great way to achieve considerable traction is to tie your social posts to trending topics. This year's most popular Halloween costumes are predicted to be the Scarlet Witch from WandaVision, Emma Stone's Cruella and of course, characters from the international phenomenon that is Squid Game.
Eerie email marketing
If you're planning on dispatching an email campaign this month, why not add a few small-themed changes to help boost sales? This can be a great way to share valuable content with your audience that has a slight Halloween theme.
Just be sure to include some branding. If you want to do more than raise brand awareness with your Halloween-themed email marketing, include a unique discount offer for one or more of your products or services.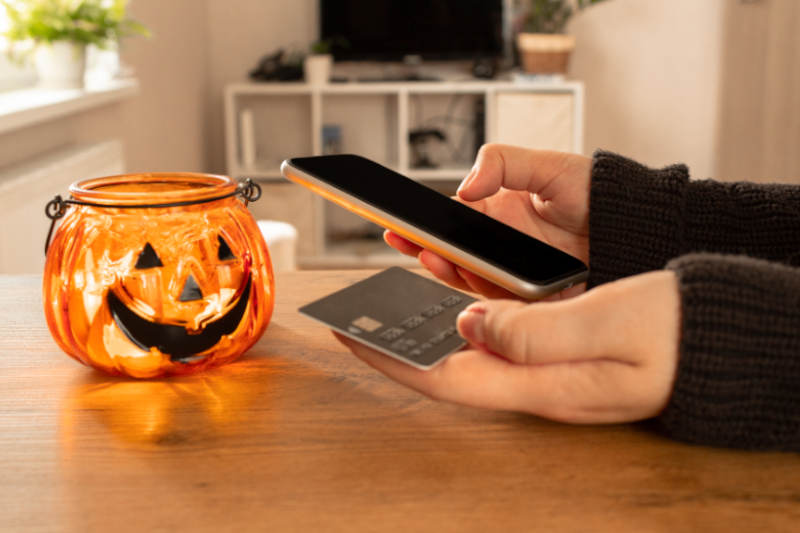 Give your store a macabre makeover
Now your email campaign and social channels are looking spec-Dracula, it's time to take Halloween a step further and decorate your website with eerie imagery! It may sound strange – but all's fair and crazy with Halloween. Updating your website with relevant material can help you in growing your sales. Of course, if you have a physical store, redressing your window with pumpkins, bats and all things spooky should be an absolute given!
AR Halloween event
At Cordis, we've recognised the potential to increase footfall by amalgamating the digital with the physical. Using our creative expertise, we're providing a fun Snapchat-based augmented reality experience for shoppers at Peterborough One Retail Park. Running until the 1st of November, the unique event encourages visitors to explore a huge virtual graveyard and forest to discover twelve creepy characters!
Combining eerie events, devilish design and spook-tacular social media content, we can help resonate Halloween with consumers. With Cordis; it's never trick – always treat!