Merry Christmas from Cordis!
As 2019 draws to a close, we're taking a look back at our fantastic events organised throughout the year. From birthday celebrations to Christmas extravaganzas – Cordis' calendar has been jam-packed with spectacular festivities!
Pescod Square
2019 has been a great year for Pescod Square! In August we coordinated the 'Summer of Smiles' event schedule, where families had free access to plenty of creative crafting, sporty shenanigans and eye-catching shows.
We also helped the shopping centre celebrate their 15th birthday. To commemorate this milestone, we organised a free-to-attend birthday party at the end of October, in association with our friends from Endeavour FM. The event included live entertainment, music, dancing, games, competitions and the opportunity to win over £200 worth of prizes. This was followed by a spooktacular Halloween craft workshop for children during the same week!
At the end of November, we welcomed Christmas 2019 with a spectacular Lights Switch On Show. Peppa Pig joined our stage, along with a Christmas choir, performances from the Alan School of Dance, a panto from Snow White & The Seven Dwarfs and much more.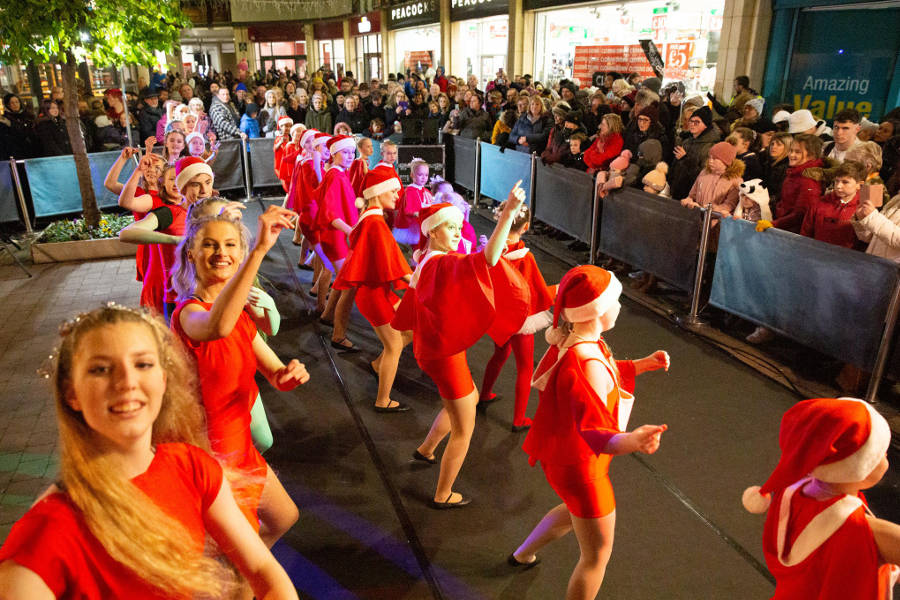 Garden Square
This year brought plenty of success to Garden Square. Throughout the warmer months, we instated the incredibly popular 'Summer of Fun' schedule. With the help of our Kids' Club, Letchworth families were able to access plenty of free and fun activities while school was out. This included Mega Mondays, Workshop Wednesdays and Fitness Fridays.
In the final months of 2019, we brought Halloween to the shopping centre, with a creepily crafty workshop – here kids could create their own spooky lantern! We concluded the year with a festive Nutcracker Trail as well as an appearance from Bjorn the Polar Bear – the realism of the adorable animatronic animal, stunned adults and children alike!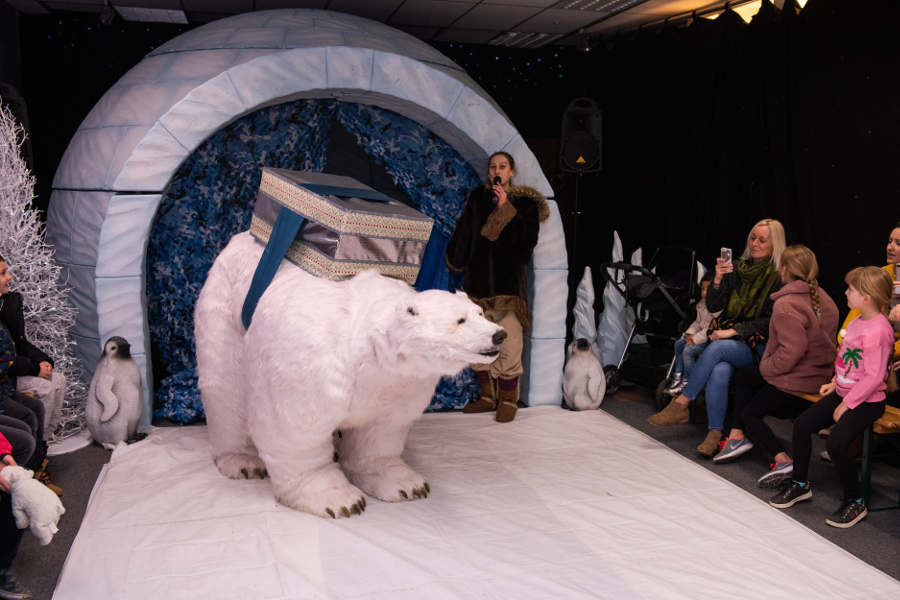 Peterborough One
It was another action-packed year at Peterborough One! Throughout the warmer months we coordinated an "A-mazing" summer event! With plenty of twists and turns, visitors to the retail park could navigate and explore a giant maze that led to a 35ft tall helter skelter volcano! After climbing to the top of this molten mountain, little (and big) kids could then slide down the flow of lava to reach the ground once more. Each week, the magnificent maze adopted a different theme. From jungle japes to Aztec antics and Egyptian entertainment to Jurassic jaunts, there was plenty of reasons to keep returning all summer long.
Continuing PE1's reputation as a venue for spectacular shows and eye-popping events, we organised something extra special for families during Recycle Week. In conjunction with Peterborough Environment City Trust (PECT), visitors could make a splash at the retail park on Saturday 28th and Sunday 29th September. A 50-foot sperm whale was situated in the grounds of PE1, inside which families could embark on an aquatic adventure with tales of sea creatures and their battle to survive in an ocean full of rubbish. Landlubbers were treated to some show-stopping performances from the Aquabatics with their series of aquabatic contortions as they cruised the currents.
We kicked off Christmas 2019 with a Fire & Ice Spectacular on Saturday 23rd November. The festive family fun included FlameOz; multi-award-winning fire dancers and Calvos; a stilt-walking and crystal ball juggling act. The festivities also included a dazzling stage show and lantern craft workshop. The evening culminated in a 15minute eye-popping display of fireworks choreographed to music!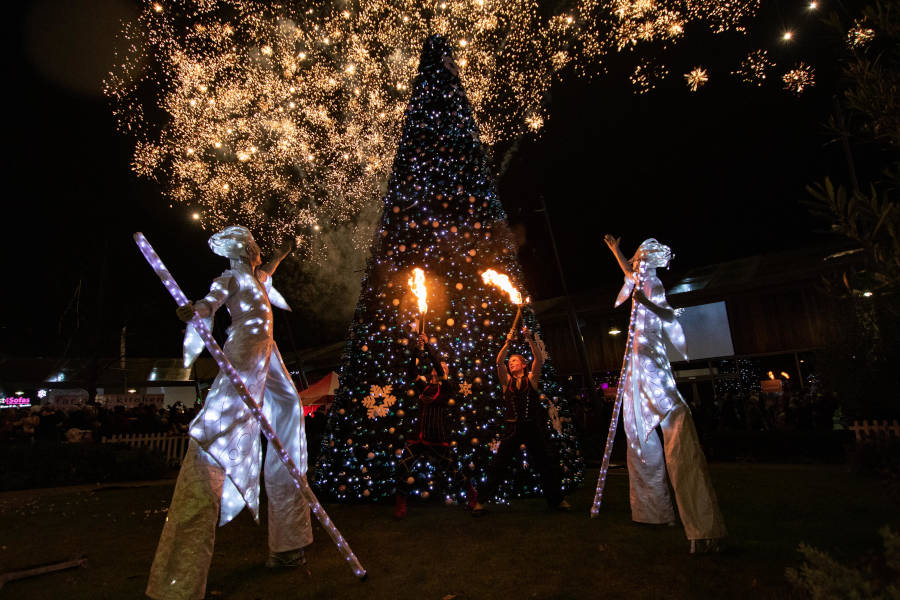 Merry Christmas!
Planned with incredible care and attention to detail; all of our events have proven to be brilliant successes for each individual venue. Our bespoke programmes have driven footfall and generated fantastic engagement throughout social media – at a time when the retail sector endures difficulties due to online competitors; our clients continue to thrive through our creative marketing expertise!
We wish everyone a Merry Christmas and a Happy New Year! As a new decade dawns, it's important for every business – big or small, to have their finger on the pulse of digital media. If you're interested in reinvigorating your company for 2020; get in touch with Cordis today!