Navigate a recession with digital technology
Economists at the Bank of England are growing increasingly concerned about the possibility of the UK slipping into a recession by the end of 2022.
It's no secret that UK retail has experienced significant disruption due to the consequences of the pandemic – as a result, many retailers have sped up their efforts to transition into the digital age.
Nearly three years after the emergence of COVID-19, the battle is far from over; with surging inflation rates, the country stands on an economic precipice – staring straight into a recession. Technology will be key in helping the retail sector navigate the challenges that lie ahead. Specifically, businesses will have to delve into the Internet of Things (IoT), data, omni channel marketing, and the emerging 'metaverse'.
Internet of Things (IoT)
Whether they're searching for recommendations, the best price or simply wish to check where stock is available – web research before visiting a store has become normal practice for many shoppers. The IoT has given consumers the option of purchasing online, collecting their items or choosing home delivery.
Although many brick-and-mortar stores view internet shopping as the enemy, the technology can be used to enhance the in-store experience. Use American retailer Walmart as an example – their mobile app enabled customers to search for in-stock products and create a shopping list in advance. Once customers enter a Walmart location, the app switches to In-Store mode – this helps customers find items, scan barcodes and rapidly complete purchases using their IoT device.
The IoT information gathered by the app also offers customers more targeted promotions. Walmart is therefore able to tailor adverts, product reviews and price check data to consumers, thanks to the In-Store mode, which matches customer profile data with real-time stock and store information.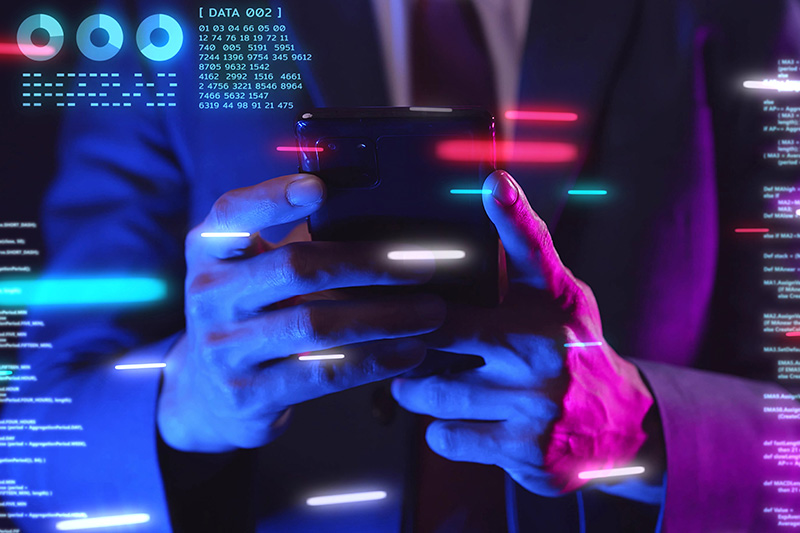 Data
As demonstrated by our previous example; data is becoming a top tool for retailers striving to create a customised journey. Analytics can also enable retailers to better understand their customers' habits, create a safe environment for them to shop in, save on costs and streamline in-store operations.
To leverage the full potential of this digital information, it's critical to bring the data into accessible streams. Utilising technology that centralises your data from disparate systems can help you identify patterns, issues and opportunities. An experienced team of marketers can help you harness the full potential of this data and develop a comprehensive advertising strategy.
Omni channel marketing
Omni channel marketing refers to the expansion of your brand's presence across multiple online (website, social media, email, SMS, WhatsApp) and offline (retail store, events, call-centre) channels. Through this customer journey, it's key to ensure a positive and seamless experience throughout all touchpoints.
Meet the demands of today's tech-savvy consumers and work with a team of social media and content creation professionals. With a highly personalised, consistent and regularly updated marketing strategy, you can ensure that your business is on the public's radar during periods of economic hardship.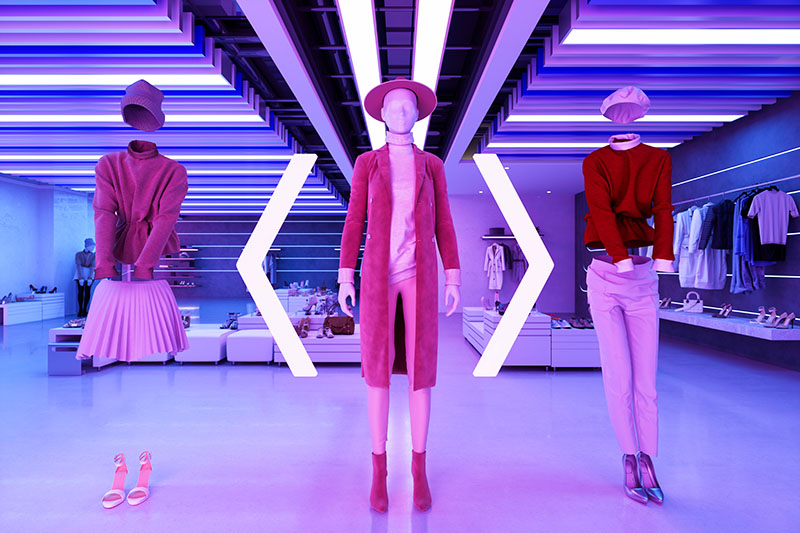 The metaverse
The public exploration of the metaverse has already begun, even if marketplaces are still years away from a mainstream immersion into the elusive digital realm. In preparation, retailers must understand the metaverse's possibilities and prepare a strategy for the future.
The way in which people enter the metaverse will most likely determine whether it succeeds or fails. In the context of augmented reality, the metaverse wouldn't simply be an environment that exists exclusively in cyberspace – but a place layered on top of the real world.
Through virtualisation, companies are enhancing in-store shopping and making digital retail experiences far more realistic. This has led to higher quality purchases with lower returns and more engaged customers. By bridging the physical and digital worlds, retailers are thoughtfully elevating customer experiences and unlocking new ways for consumers to interact with products.
To enhance traffic and sales for retailers, Cordis has made use of Snapchat's AR features to develop engaging digital experiences. Learn more about our virtual reality and augmented reality service and discover how you can lay the foundations for the metaverse.
Cordis
The businesses that do well in a recession will be the ones that prepare now and pivot by thinking differently, move quickly and work efficiently. Competitors that face financial hardships might lose their marketing focus, postpone projects, partially withdraw some activities, or be hindered in launching new services. This means an organisation with a laser-focused advertising strategy will have a considerable advantage and will receive extra visibility.
Align yourself with a team of experts who are able enhance brand awareness whilst providing escapism, information and ultimately solace during a challenging time. With specialities in everything from events to social media content creation, design to videography – Cordis will bring your business into the digital age with creative flair.
For more information, get in touch with Cordis today.