Organic vs paid social media: how to leverage both
Love or hate it – social media is now entrenched in our day-to-day life. Originally conceived as a tool to help families and friends interact from afar; it has since evolved into a multi-faceted network dominated by businesses utilising the latest technology to spread brand awareness.
In 2022, if you're not on Facebook, Twitter, Instagram or LinkedIn, you're missing out on a key way to reach consumers! Of course, social media is far more complicated than posting a couple of times a week – a successful campaign is well thought-out and leverages both organic and paid content to maximise efficiency.
In this week's blog, we're exploring the importance of both free and monetised social media posts. Even though both have their individual benefits, neither should be considered mutually exclusive.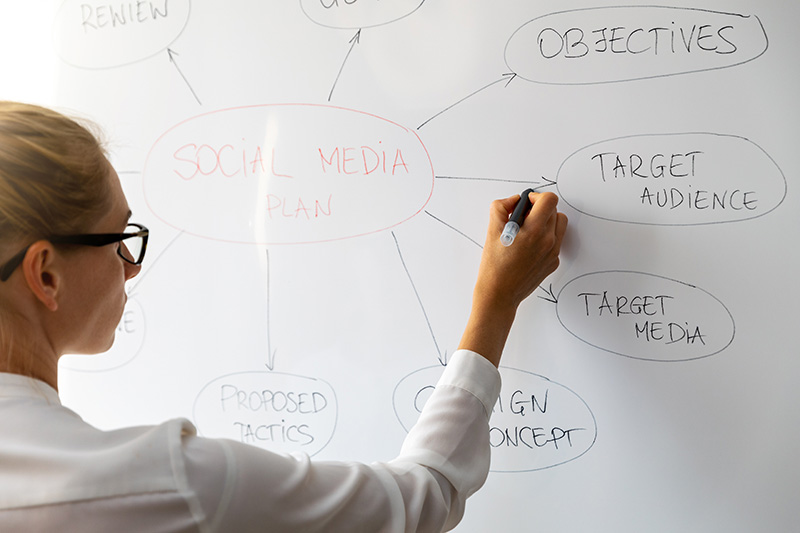 Organic social media
Before we begin, what exactly is organic social media? In short, this term refers to content that doesn't cost anything to publish – which means, your only outgoings are the fees, resources or time required to generate the material. It can include everything from an Instagram photo, a tweet on Twitter or even an article on LinkedIn.
The value of organic shouldn't be underestimated – the frequency of posts can make a huge impact on your advertising campaign. For example, on LinkedIn, companies that post weekly have a 2x increase in engagement, while those who post everyday enjoy even greater traction.
Social media has revolutionised the way in which human beings communicate; the instantaneous nature of online conversations gives brands the ability to engage with their audience at an unprecedented scale and speed. Organic content therefore provides businesses with a quick and affordable way of maintaining customer relationships and brand relevance.
To maximise the potential of organic posts, you need to ensure that you propagate your social media channels with quality content. We recommend working with a team of experienced content creators who can craft digital material that engages your audience.
Paid social media
On the other hand, paid social refers to content enhanced by monetary contributions to help bolster its reach, engagement or conversions. One of paid social's main advantages is its ability to target specific audiences based on core demographics like age, location and even interests.
Paid social media advertising is a great way to boost your brand awareness, especially for SMEs. If your content appears in users' newsfeeds regularly, brand recognition will naturally increase. Most social media platforms enable users to use interest-based targeting to ensure ads are reaching the people who are truly interested in your content. You'll also be able to reach customers that might not know your brand but are interested in your product.
All platforms offer a pay-per-click model, which means that you pay only when users engage with your content. These are ideal for building brand awareness and keeping paid ad costs low.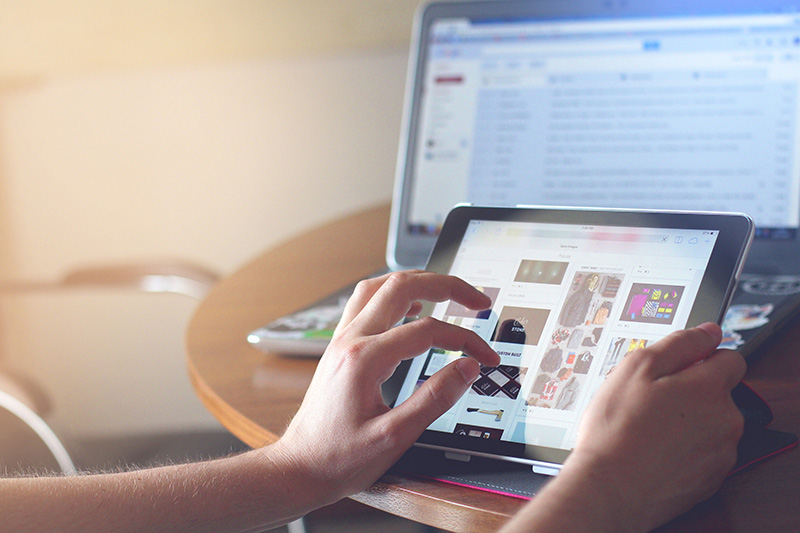 A match made in heaven
Although both methods play different roles in a social strategy, they're equally important. By building a social presence with organic posts, you'll set the stage for interactions with prospective customers. The emphasis should be on boosting customer satisfaction, brand sentiment and engagement while preserving pre-existing relationships.
Paid content, however, is ideal for propagating brand awareness, reaching new audiences, driving conversions and boosting sales. This is why you often see social ads that promote new brands, products, deals and events.
Both methods of social media management contribute to the customer journey in their own unique ways. All of the above objectives are part of any good social strategy – so neglecting either organic or paid social media content would be a mistake. To yield excellent results, your business needs the social media expertise, skill and time to focus on strategy and implementation.
Cordis
Brands that fail to combine these strategies risk missing out on new customers, lead generation and conversions. If you need assistance, get in touch with Cordis – using our varying expertise, we can communicate your brand to 21st century audiences.
Whether you're looking for a strong social media strategy, a striking website, aesthetic promotional material or a bespoke events programme; Cordis can help you!