Out-of-home advertising: still relevant in 2023
Out-of-Home (OOH) advertising is among the oldest forms of advertising. Although it has fluctuated in popularity due to technological changes – experts believe that the medium is coming back for 2023.
Investment in out-of-home advertising was increasing before the COVID-19 pandemic. However, by the end of 2020, revenue from OOH ads had decreased by almost 30% in just one year due to pandemic-related restrictions. With the worst days of pandemic now behind us, consumers are emerging from years of social distancing and lockdowns – thus, there's no better time for brands to capitalise on advertising in town and city centres.
In 2023, it will be difficult to engage target audiences with OOH advertisements without a cohesive plan and highly creative approaches. In this week's blog, we're sharing some innovative and unique ideas for OOH advertising that brands can use to pique consumer interest.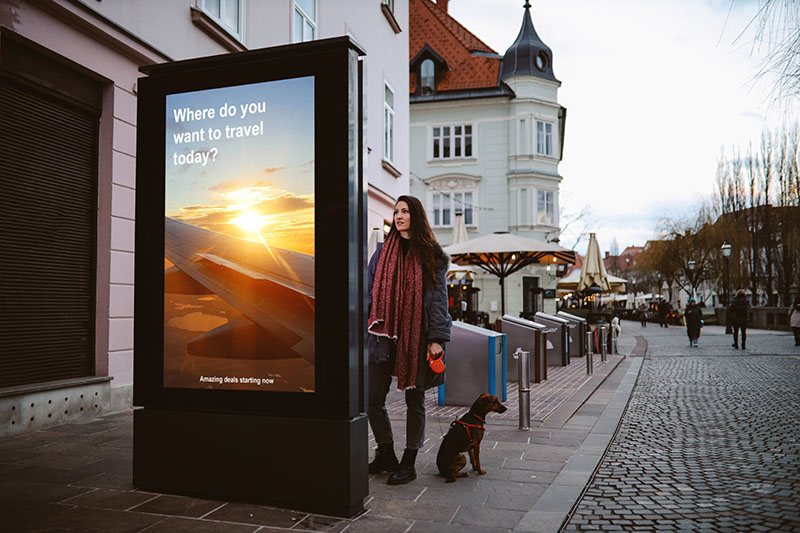 AR Billboards
Brands can utilise augmented reality (AR) billboards for out-of-home (OOH) advertising to create audiences engaging and immersive experiences. AR might include interactive games, tours, or 3D animation and can also be used to gather data from customers to better target advertisements and assess the effectiveness of campaigns.
The AR approach creates a memorable experience for the consumer, making it more likely that they will remember your brand and be more receptive to what you have to offer. Use AR to give customers a new brand experience – work with a team of digital experts who can enhance your business with the latest technology.
Art installation
People love art installations; they can be used to create buzz around a product, service, or brand – particularly if the audience can photograph the piece and share images on social media. In the world of Instagram, where wonders and picturesque elements catch fancy, images of a well-designed installation piece will certainly stop people scrolling. Conversations and engagement will likely ensued – a perfect opportunity to expand brand awareness.
It can be hard for brands to resonate with their target audience on an emotional level – hence why art installations can be an excellent way to forge a unique connection with your consumer. By using art to convey a message, brands can tap into the human psyche and create a memorable experience for customers.
If you're looking to get creative with your brand, it's important to work with a team of design experts who listen closely to your objectives and expectations.
Events
Event marketing is a highly valuable strategy for all kinds of businesses, from technology and education to non-profit, medicine, and retail. According to a YouGov study in 2020, 44% of consumers prefer to attend outdoor event.
This highly effective method of out-of-home advertising offers a number of opportunities for brands to engage with consumers in person, thereby increasing loyalty and sales. From sponsorship, sampling, demonstrations to general brand awareness – events can be a powerful tool to capture the public's attention in a fun and meaningful way.
Of course, conceptualising and implementing a successful event isn't easy – especially when you're encumbered with other important business duties. It's therefore recommended that you enlist an agency that can conceive an attention-grabbing event as if it were second nation.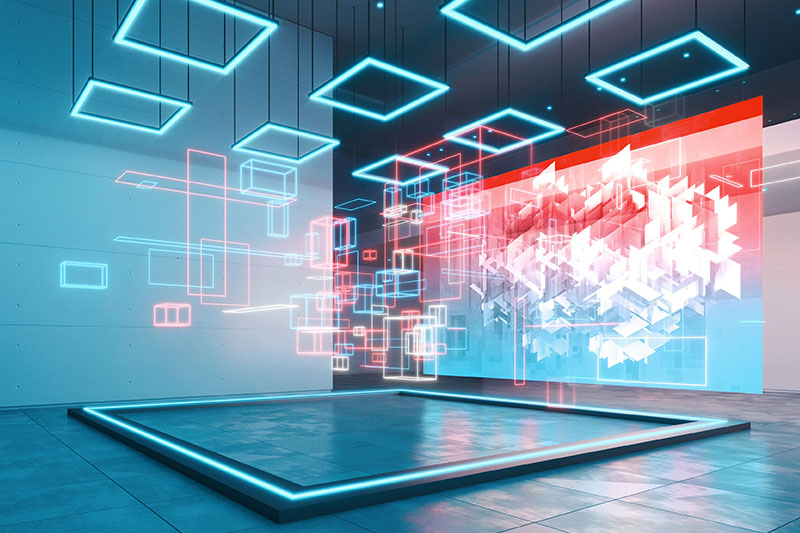 Pairing OOH ads with local digital campaigns
OOH advertising needs to be paired with local or regional digital campaigns. Refine your advertising spend to target consumers on all fronts, and ensure that the messaging on all platforms creates recognition and drives users toward taking action.
By combining out-of-home advertising with online activity, brands can create a cohesive and integrated advertising strategy that leverages the strengths of both mediums. This can help to increase the effectiveness of the advertising campaign and reach more people with the message.
Social platforms are vast and often confusing – this is why we recommend that you work with a team of social media managers who understand how to leverage the most engagement from the various platforms.
Cordis
More so than in any other industry, remaining up to date with current trends is integral to the job of any marketer. Cordis have a constant finger on the pulse of the advertising industry – fusing decades of experience, with tomorrow's technology; we retain a relevance that gives us a winning edge over competitors!
If you're interested in reinvigorating your company for 2023; get in touch with Cordis today!