Pancake Day: the recipe for success
It's only three days until Pancake Day! With lent on the way and 40 days of fasting and religious obligations, Shrove Tuesday – also known as Pancake Day – traditionally provides one last opportunity to indulge and eat whatever you want. This means it's time to get those kitchen cupboards fully stocked!
Flour? Check. Lemons? Check. A stellar marketing campaign? Wait – what do you mean, "no"? Without digital advertising, you're tossing away great business opportunities this Pancake Day! Don't let your brand fall flat – read our blog and discover some pan-tastic marketing tips.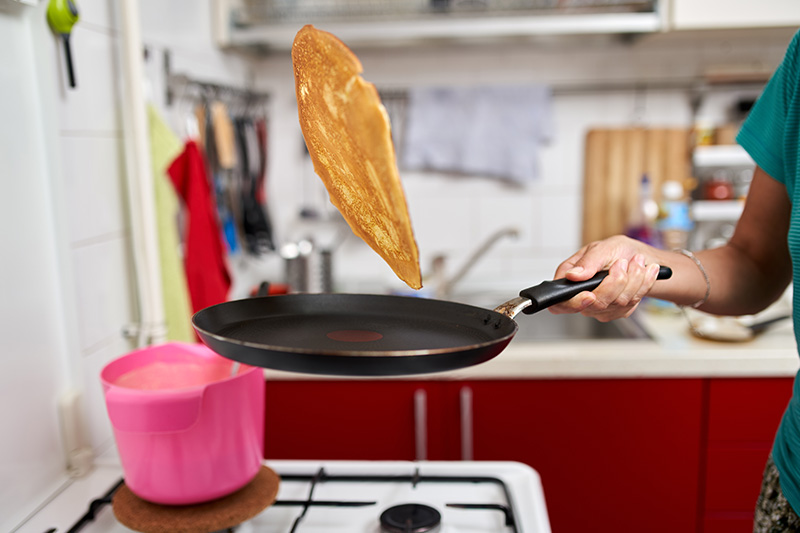 The history of Shrove Tuesday
Shrove Tuesday (today known as Pancake Day) was traditionally a feast day before the start of lent on Ash Wednesday. This was the last opportunity to use up eggs and fats before the Lenten fast – and pancakes are the perfect way to use up these ingredients. 
Lent (the 40 days leading up to Easter) was traditionally a time of fasting where Anglo-Saxon Christians went to confession and were 'shriven' or absolved from their sins. A bell would be rung to call people to confession, and this 'Pancake Bell' is still rung today.
Brands go flipping mad
With #PancakeDay trending worldwide, the celebration is a highly effective way to increase brand exposure. With many shoppers forgetting at least one essential ingredient, Pancake Day is a key footfall-driver for independent retail stores for those last-minute panic purchases. 
Levi Boorer, customer development director at Italian confectionary company Ferrero, says his top tips for retailers include making sure they have enough stock on Shrove Tuesday. As the manufactures of the hugely popular chocolate spread, Nutella, Ferrero revealed that 19% of their sales in the three-week run-up to Pancake Day happen on the day itself. 
With this considered, it's perhaps no huge surprise that Shrove Tuesday is a big deal for the eminently spreadable brand. So much so that in 2020, Nutella spent £1.4 million on ads across TV, social media and streaming.
When marketing your product, it's also sensible for retailers to think about any special dietary needs that customers might have. Lotus biscuits from Biscoff are great example of a product that's fully suitable for vegans – something that the brand frequently references in its marketing material. 
Of course, Pancake Day isn't exclusively an advertising opportunity for food businesses. Since 2018, Network Rail have been using the event to add a sprinkle of humour to the mundanity of public transportation. In celebration of the day, London St. Pancras station was renamed to St. Pancakes for the day on all national boards – they even installed a pancake-making stall at the station itself; proof that a little bit of batter can lighten anyone's spirits!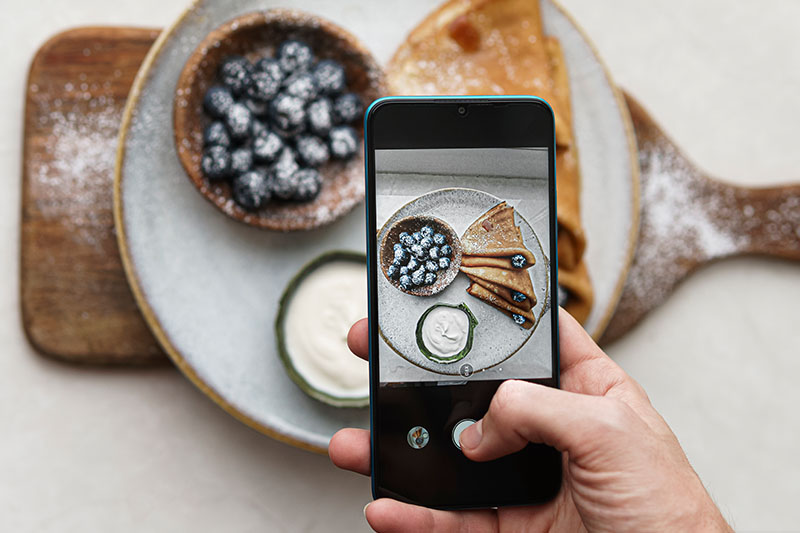 Marketing method
Now, you're probably wondering the best marketing recipe for your business – start by putting the objective at the front of your campaign. Dependent on which channel you decide to use, you'll need to make sure your objective is measurable. After all, no one wants their pancakes sticking to the pan because they got their ingredient measurements wrong!
Coming up with marketing campaign ideas can take time, so gradually add creative blogs, imagery and video content to the mix. If you're new to marketing, setting a modest budget and gradually adding to it to see what works can help ensure your mixture whisks you to success.
With the immense popularity of TikTok and Instagram, there's no better time to utilise short form video content. Create fun clips of #pancakefails, your flipping successes or get creative (or ridiculous) with pancake toppings. Be different, stand out and if you dare to eat your outrageous creations on video, all the better!
Cordis
We all love lemon and sugar – but every once in a while, it's important to try something a little more adventurous. The same goes for marketing; if you feel that your current campaign is a little bit 'crepe' and needs a different approach, don't be afraid to try something new – there's plenty of treats available!
If you're looking to sweeten your business in time for Shrove Tuesday – get in contact with Cordis today!