Plastic Free July
This July, people all over the world are taking a plastic free pledge. Having emerged from humble beginnings in 2011, Plastic Free July has become a global movement which encourages people to rethink their habits and boycott single-use plastic once and for all.
Despite there being a 7% drop in global carbon emissions due to coronavirus lockdown measures – the increased production of masks and gloves has caused a significant surge in single-use plastic. Disposable PPE aren't the only items causing concern; since the start of the pandemic, anxious customers have been more inclined to buy food in plastic packaging, order takeout and be less conscious of their plastic usage.
Thankfully, many major companies have stuck by their guns throughout the crisis. In the midst of all of the mayhem, brands have continued to research new creative ways to cut down on their environmental impact. In this week's blog, we're exploring some of the best examples!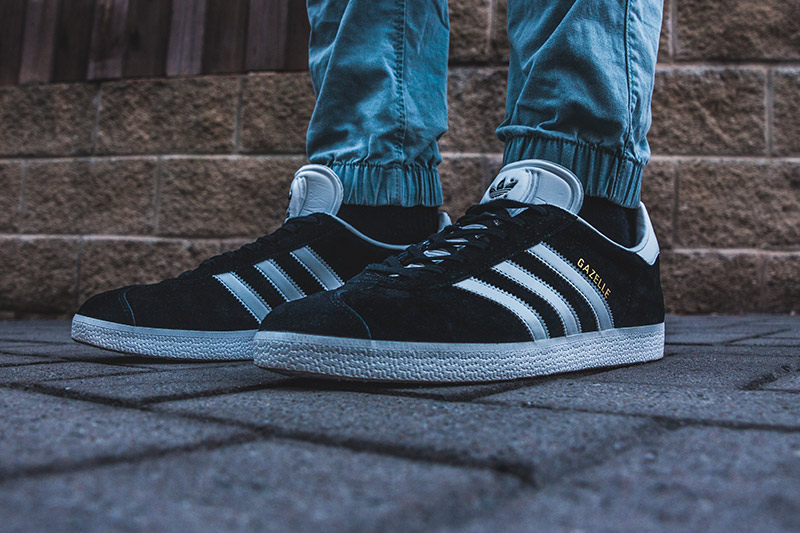 Adidas
It's more difficult for established powerhouses to move with the same degree of agility as new ventures, which are sustainably driven at their point of inception. However, Adidas, one of the biggest brands on the planet, are proving that an old dog can be taught new tricks.  
Last year, the sportswear brand shared that 50% of their polyester will be made from recycled materials, and that by 2024, their goal is to use only recycled materials where a solution exists. On top of that, this year, Adidas have embarked on a "A Mission for our Oceans" with the environmental organisation, Parley. The aim of this campaign is to address the impact plastic is having on marine ecosystems and coastal communities. 
With a three-part episodic video series, Adidas aims to utilise the power of sport as a catalyst for change. So far, they have rallied over 8 million runners from all over the globe, collectively clocking 81.6 million kilometres and generating $2.5 million to support Parley's efforts and educational programmes in the battle against marine plastic pollution.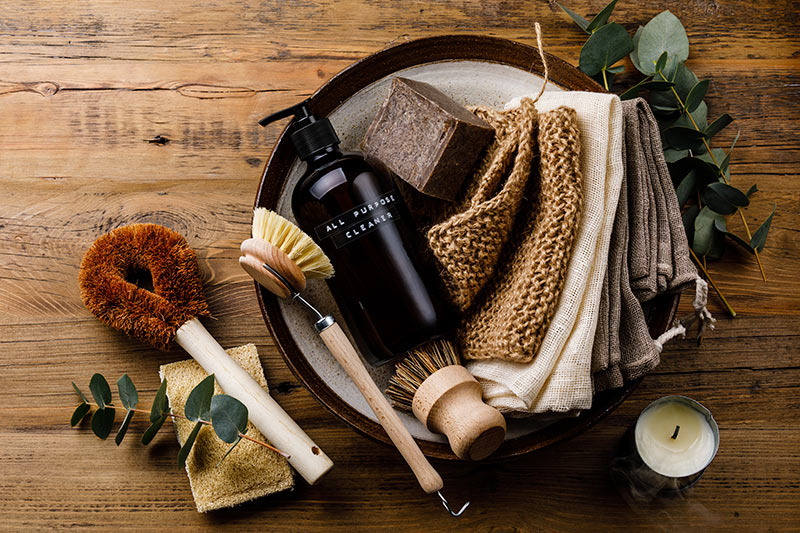 Cosmetics
Partially due to hygiene purposes, the beauty industry is highly dependent on plastic and single-use materials. In fact, it is one of the worst offenders for plastic waste, contributing to 120 billion units of packaging every year. 
Retailers in the UK, such as Boots and Look Fantastic, have responded to the rising customer demand for eco-friendly products and have given online shoppers the ability to refine their search for solely sustainable products. Using these filters, consumers can easily discover plastic-free and refillable items.
For many years, the cosmetics giant Lush has been at the forefront of efforts to reduce plastic waste.  In cities such as Milan, Berlin, Hong Kong and Manchester they have opened several packaging-free stores, allowing people around the world to shop completely plastic-free. 
In addition to the total boycott of packaging in select locations, Lush also offers a recycling service for their classic black pots – customers who participate are rewarded with a free face mask. M·A·C cosmetics also offer a similar service; entitled 'Back-to-M·A·C', their programme incentivises customers to return empty plastic packs with the offer of a free lipstick.
Shampoo bars are proving to be another popular way to create a zero waste bathroom. With a higher concentration than liquid shampoo, a little can go a long way with these plastic-free bars and one can last up to three times as long as regular bottles! It's easy to see why top brands, including Holland & Barrett, Boots and of course, Lush, are getting in on the action.
CanO Water
Plastic water bottles are notorious for being one of the main culprits of ocean pollution. We use about 7.7 billion plastic water bottles in the UK each year, with the typical person consuming about 150 bottles in that period.
Why not put water in recyclable aluminium cans instead? It seems obvious, yet no one is doing it – well, no one except CanO Water! According to this brand, their cans move from the recycling bin to shop shelves within 60 days, establishing a continuous cycle that eliminates all plastic waste.
Their dedicated team are always striving to raise awareness about plastic pollution. In addition to creating sustainable water bottle alternatives, CanO Water has channelled its efforts into mass ocean clean up campaigns.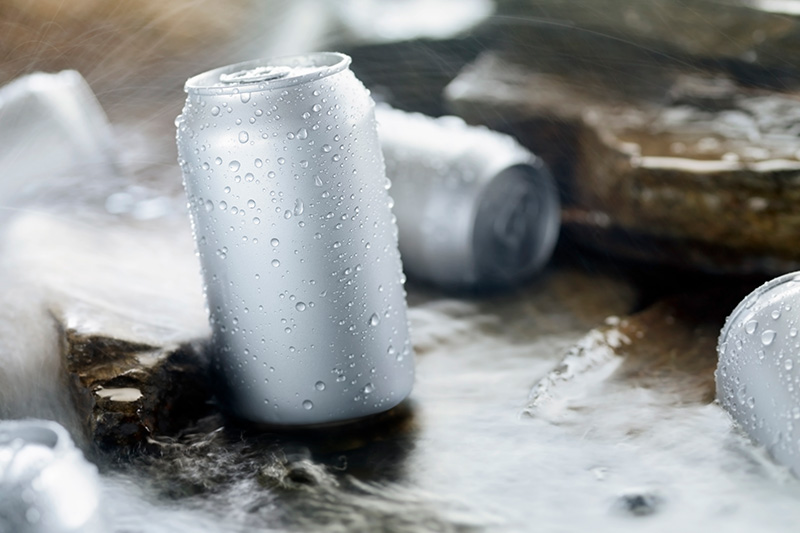 Cordis
For brands, adopting a plastic-free ethos isn't just a way to be more environmentally responsible – it's also an opportunity for important storytelling. When promoting your own product, it is crucial that you make your eco-friendly ethos clear to consumers – using a green insignia on marketing material is a good place to start; or clearly outlining the sustainable ideology of the company on your website.
At Cordis, we pride ourselves on retaining relevance within the industry – understanding trends and ethical/environmental shifts are intrinsic in appealing to the customer. With a skill set that spans social media, content creation, web design, graphic design, event planning and videography – we are a full service marketing agency that can reinvigorate your business for the customer of 2021!