Sankey's Spring Food Festival on The Pantiles
Last weekend, The Pantiles was abuzz with the vibrant atmosphere of Sankey's Spring Food Festival.
With over 500 products and flavours from over 30 local and national producers. From Spanish paella to Indian curries and Italian pizzas to more-ish Mexican dishes – there was enough mouth-watering food to suit all palates. The highly anticipated event drew in crowds from near and far, as they were treated to a culinary extravaganza, complete with special guest chefs, live music and entertainment for the whole family.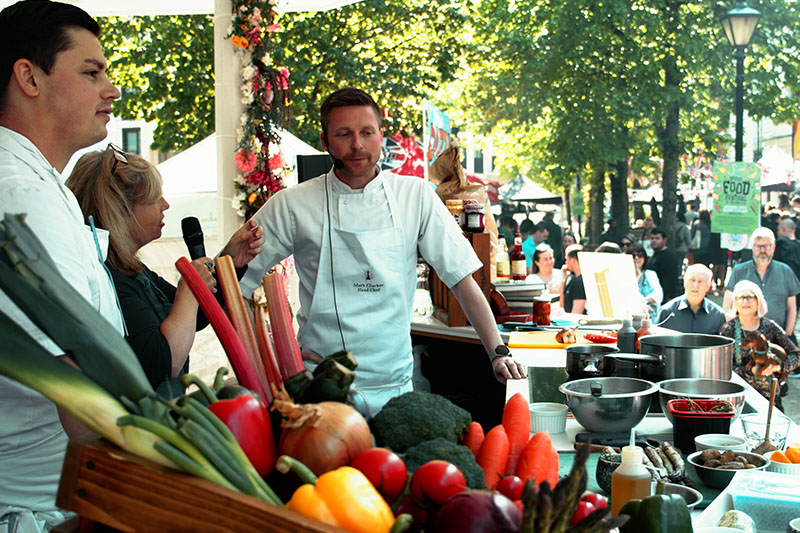 A festival of flavour
Gastronomic delights were demonstrated and cooked on-site by local restaurateurs and chefs. Cooking demos took place on the iconic bandstand with its newly acquired kitchen unit, supplied by Great British Kitchens & Interiors – a company that have been creating beautiful bespoke furniture since 1984.
The demonstrators included Bobby Brown, Rachel Phipps, Adam Shaw, Mark Charker, James Hollister, Mark O'Brien, Anna Stanford, Natalie Seldon, Scott Goss and Steve Anderson.
The perfect hosts
Sankey's, the sponsor and host of Spring Food Festival, has long been renowned for its expertise in fine cuisine. With a restaurant at The Old Fishmarket, Kitchen and Bar at Mount Ephraim and specialised fishmongers, they were the ideal choice to curate this gastronomic event.
Throughout the weekend, Sankey's chefs cooked up a storm, tantalising taste buds with their culinary creations. One of the highlights was their delicious paella, prepared with locally sourced produce. This dish showcased the team's skill and dedication to providing exceptional flavours to festival-goers.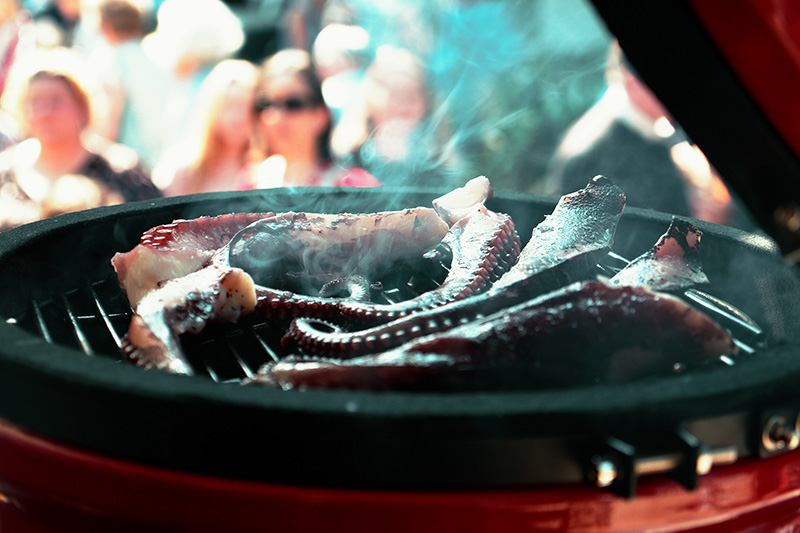 A seafood lover's paradise
Nestled in the heart of The Pantiles, Sankey's Old Fishmarket is a jewel in the town's crown. Boasting an exclusive champagne and seafood bar, the restaurant offers a luxurious space where visitors can indulge in the finest British fish and shellfish while sipping on a wide selection of alcoholic drinks from around the world.
Specializing in oysters and shellfish, Sankey's takes pride in sourcing the best seafood available. Their menu features a variety of oysters originating from renowned locations such as Carlingford, Colchester, Lindisfard and The Dutchy of Cornwall, ensuring a diverse and exquisite selection for seafood enthusiasts.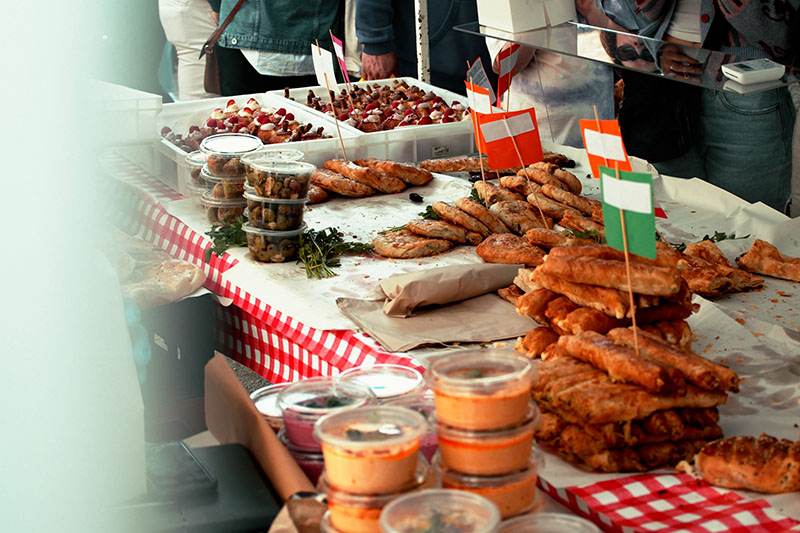 A successful weekend
Whether it was savouring freshly shucked oysters, indulging in a flavourful paella, or enjoying the vibrant atmosphere and music – visitors left Sankey's Spring Food Festival with unforgettable memories and taste buds thoroughly satisfied. After months of selecting the best stall holders, arranging a spectacular line-up of musical talent, designing promotional material and crafting social media content – Cordis Creative were thrilled to witness the hugely successful weekend.
Jason Vickers, Head of Marketing & Events at Cordis Creative said: "The weekend was incredible. The turnout was fantastic, I've never seen so many people at The Pantiles before! The weather was on our side and the historic streets were a hive of activity and delicious smells. With over 12,000 people visiting the site over the two days, double the amount of last year, it is the most successful food festival we've hosted at The Pantiles to date. We'd like to thank everyone who contributed to such a great weekend: Great British Kitchens & Interiors for our stunning Demo Kitchen, The Bloom Foundry for the beautiful floral displays, the stall holders, the staff and the visitors. And a very special thanks to our friends at Sankey's for being our amazing sponsor and for helping make this year's food festival the best ever! Roll on the Gin & Jazz Festival and the Harvest Food Festival!"
If you're looking to host an event, get in touch with Cordis today! We can help you organise an extravaganza of epic proportions.