The future of children's media
After 40 years of free-to-air children's entertainment, CITV has announced it will shut down forever in December 2023.
The channel's parent company, ITV plc, claim that CITV has become unprofitable with viewership declining by 62% since 2019. With YouTube and other streaming services dominating children's attention, the broadcaster will be shifting its children's content to the online platform ITVX.
ITV isn't the first network to respond to the shift in children's viewership trends. The BBC has also announced plans to make its CBBC channel online-only, although the preschool CBeebies remains safe for now.
While this news leaves us with a sense of nostalgic sadness – the decision makes great sense for the broadcaster and is a symptom of a wider shift in the changing consumption of children's content. In this week's blog, we're exploring this transformation and how businesses can showcase children's entertainment on the most popular digital channels.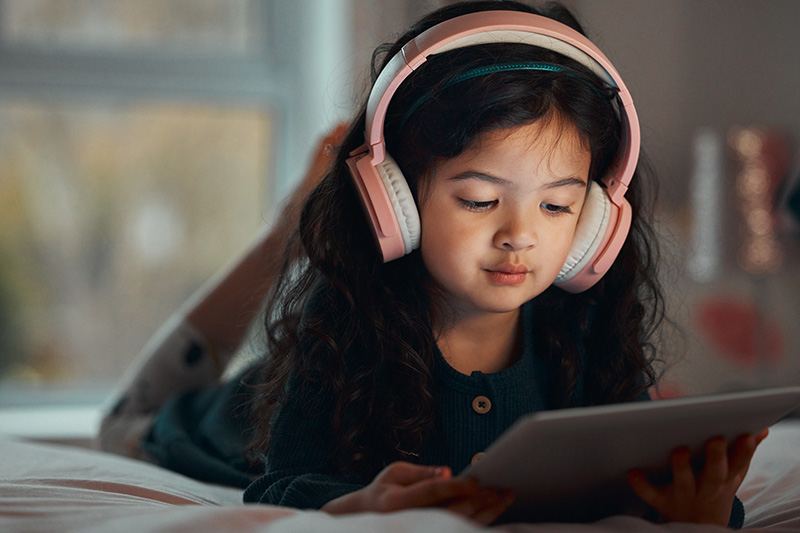 Children of the (digital) revolution
The reality is – children still consume television shows, but not necessarily through the conventional linear television format. Ofcom's research indicates that 78% of British children watched television streaming services in 2022, while only 47% watched live TV. Acknowledging that youngsters prefer online content could be the stimulus for ITV to revitalise its children's sector by providing a premium digital experience.
For marketers, it is essential to understand the changing media consumption habits of young audiences and adapt accordingly. This means being aware that children are increasingly consuming entertainment online and creating content that is tailored to digital platforms. The most popular with children aged 5-13 are TikTok, YouTube, Snapchat, Roblox and Discord – however, each network propagates differing methods of digital communication; from short-form viral videos to 'Let's Plays'.
Before engaging, businesses need to possess a thorough understanding of the media used to populate each channel. By working with a team of professional content creators, an organisation can fine-tune its digital material, thus ensuring that their brand attracts the attention of a Gen Alpha demographic!
Delivering a safe space online
As children acclimatise to the world wide web, the prospect of young people being exposed to inappropriate content has become very real. In a report from last year, the children's commissioner for England stated that 45% of children between the ages of eight and 17 had encountered content unsuitable material.
Worryingly, this content lurks overwhelmingly in online social media channels where User-Generated Content (UGC) reigns supreme. As ITV follows in the footsteps of the BBC in announcing that their kids' content would be moving online, it is vital that parents are offered a range of online spaces where their children can enjoy safe and appropriate entertainment.
If your brand appeals to both adults and children alike – but there are certain elements of your website that you wish to filter from a younger audience – it's important to have a well-structured online presence. Using age verification, you can set up a system that will only allow access to specific content if the visitor is over a certain age.
Ensuring that your website is safe for family browsing will increase your reputation and popularity. By consulting expert website developers, you can clearly define the structure of your page – giving the parents of tech-savvy children, total peace of mind.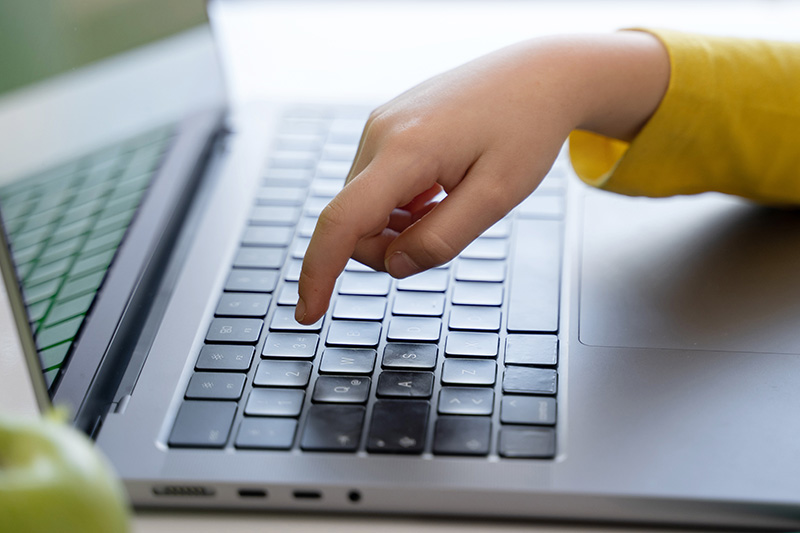 Cutting through the noise
The transition to online platforms for ITV is expected to be challenging. Numerous obstacles will need to be overcome for the network to provide a popular new online service for children. With so many alternative video networks available online – producing content that's noticeable and distinctive will be difficult.
Unlike most businesses entering the field – ITV isn't starting from scratch. It has a well-established brand and a proven formular that has resonated with children for decades. Unfortunately, breaking ground isn't quite as easy for new ventures hoping to strike a chord with the younger audience.
Before you begin, a well-outlined creative strategy is integral to success. Give yourself a competitive advantage and collaborate with an experienced group of marketing experts.
Cordis
Lastly, don't forget to have fun! When you're marketing to kids, make sure you're enjoying the process too. If you're not, it's going to show and children won't enjoy it either. Take the time to connect with them and let your imagination run wild!
If you're looking to get started, contact Cordis today. With our combined creative marketing skills, we can bring your brand to the next generation!