The Oscars 2021: hosting a COVID-safe event
For 91 years, the Oscars have been distinguished by glitz and glamour, but as the world remains in the grip of a global pandemic, 2021's ceremony was a markedly subdued affair.
This year's Academy Awards celebrated 12 months of an industry ravaged by lockdown restrictions. Despite diminished cinematic output and the small box office returns due to theatre closures; there were still many onscreen achievements to celebrate. 
With a new location, socially distanced seating and thorough testing, the 2021 Oscars were able to applaud Tinsel Town's most talented in a COVID-safe fashion.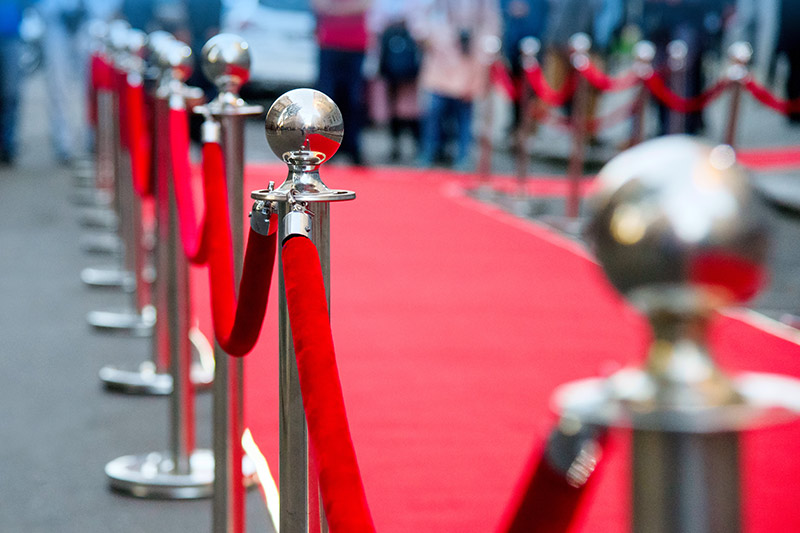 Test, test, test
Director Steven Soderbergh, who was one of this year's producers alongside Jesse Collins and Stacey Sher, told the Times that the team were determined to avoid any Zoom participation in the ceremony. To achieve this goal, everybody attending the ceremony was required to be fully vaccinated for COVID-19 and were tested on multiple occasions to ensure that they were negative. 
Audiences at home were likely confused by the lack of masks at the ceremony – but in actuality, face coverings were worn and everybody was instructed to wear one whenever the cameras weren't rolling. Despite this, attendees were welcome to exercise as much caution as they felt comfortable with; you might have noticed actresses Zendaya and Frances McDormand kept their masks on throughout the telecast.
People have been vaxxed, tested, re-tested, socially distanced, and we are following all of the rigorous protocols that got us back to work safely. So, just like on a movie set, when we're rolling, masks off, and when we're not rolling, masks on.

Regina King, Actress and Director
Location
This year's Academy Awards made history by becoming the first to be presented in a railway station. Although this may not sound like the most glamorous of locations, Los Angeles' Union Station is actually a beautifully styled art deco landmark, dating back to the 1930s. With plenty of indoor and outdoor space available, the organisers were able to devise a socially distanced seating plan that resembled a banquet dinner, with small, separated seating areas and tables. 
The team behind the show also took advantage of the natural light from the station's 40-foot windows before the sun set and used localised lighting via small lamps, with lampshades embellished with mini Oscars, on tables in the room. Nominees were shown sitting, with space between them, in dark blue booths in front of small, round tables.
The Oscars also utilised the station's outdoor courtyards as places where nominees could mingle before and after the show. Throughout the ceremony, the station remained in operation.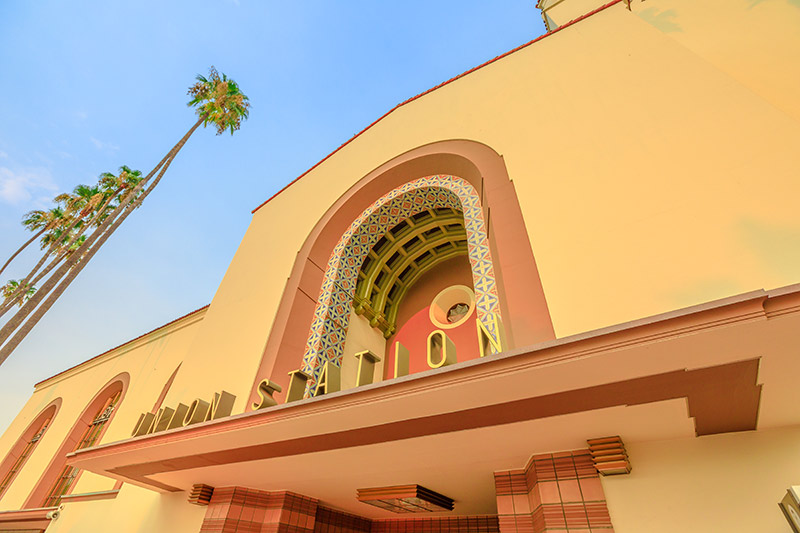 Seating arrangements
The audience was arranged in stadium seating, with each level of seats up a set of stairs, in curved rows radiating out from the stage. Viewers found this arrangement added a personal touch to the evening, as nominees were seated next to people that they actually cared about, rather than the largely anonymous studio-invited claques we're used to.
The guest list at the 2021 ceremony was also considerably smaller than usual. Attendance capacity at the station was capped at 170 people, in contrast to the 3000 that are usually seated at the Dolby Theatre. 
The show must go on
Of course, this vaguely normal ceremony was made possible through the widespread availability of the vaccine. With the UK's inoculation rollout continuing at considerable pace, could The Oscars serve as a glimpse into the future of events in the months ahead? 
While it was fantastic to see the iconic awards show return with a semblance of its former glamour – we look forward to a greater return to normality with resumption of events in the coming months. 
Just like this year's Oscar nominees; be sure to surround your product with a stellar, eye-catching marketing campaign to captivate your audience. As a full-service advertising agency – Cordis offers graphic design, social media coverage, event planning and videography; we can help give your business that cinematic edge with show-stopping results!