The UK's retail recovery
The further lifting of COVID-19 restrictions and a successful vaccine roll-out has led to an exponential increase in footfall across the UK's retail destinations. As the sun emerged last Bank Holiday weekend, many customers decided to make the most of the warm weather by visiting their favourite shops and restaurants.
Footfall numbers are up by 25 per cent, while consumer confidence has risen from 6 per cent in the last quarter of 2020 to 11 per cent overall in the first quarter of 2021. These figures defy defeatists who suggest that the pendulum has irreversibly swung towards e-commerce and that in-store shopping is a thing of the past. In actuality, the evidence suggests that we are far from it.
Close to home
Despite the generally positive outlook for the sector – figures show that shopping habits have somewhat changed as we emerge from lockdown. It's clear that the retail industry must acclimatise to the idea that it now operates at a more local level.
Figures show that former shopping hotspots in city centres including Birmingham, London and Manchester weren't the fastest to recover. Instead, smaller, local high streets thrived as Worcester, Romford and Derby bounced back the quickest. 
After being confined to their homes for the past few months, shoppers want to reconnect with their local community. Those who work from home are particularly attracted to the convenience of local stores. Lastly, there is the safety issue; shopping in a nearby town is considered less of a risk than venturing into a big city.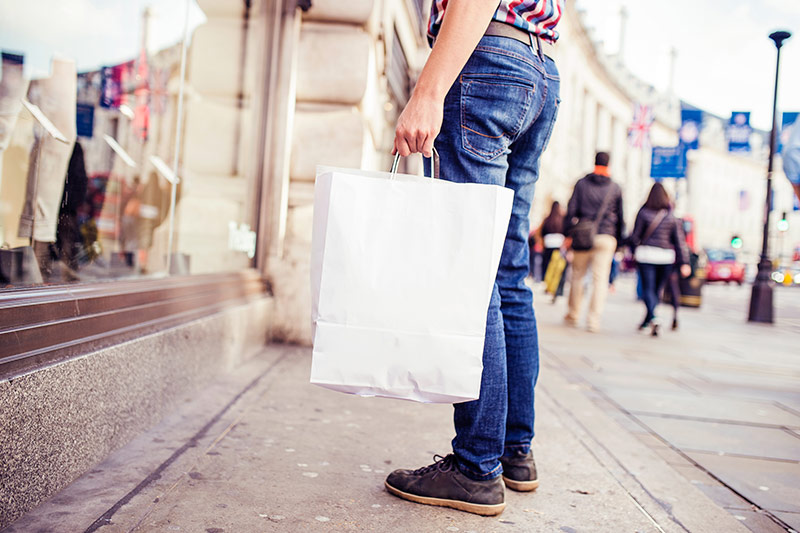 A safe shopping experience
The shops and hospitality venues that are experiencing the most success are those that have implemented a thorough safety protocol. Despite the discussions between the government and supermarkets to scrap social distancing rules, more than half (53%) of shoppers have expressed a clear preference for the continuation of in-store virus protection policies.
It is important to remember that more than a quarter (26%) say that they feel less comfortable visiting physical stores now, compared with any point over the past 12 months. Finally, 40% still plan to actively avoid physical stores as much as possible.
With these statistics in mind, top performing retailers have managed to create an environment that amalgamates health and safety with the things consumers have missed most about the shopping experience. By striking this delicate balance, customers have been able to enter stores feeling relaxed and focused on the important business of shopping!
A bright future
With 21 June's complete easement of restrictions still within our grasp; there is much to look forward to as business booms and the economy recovers. It's clear that there's strong public urge to get back out to retail areas. Despite the challenges of the past year, both the great British shopper and British retailers are resilient animals and will help build a new future for shopping together.
At Cordis, we have been working with various retail clients; helping them maintain a multichannel awareness campaign that quells consumer concerns. We are experts in producing attention-grabbing graphic design, engaging social media campaigns, informative copywriting, as well as striking video content. Get in touch with us today – we can help you get back in business!