Trade exhibitions: making a show of yourself
Our client, BUNZL, recently exhibited at a trade show in London. Trade shows can be an expensive outlay, especially if they don't reap any rewards.
However, BUNZL received a great reaction from visitors, with plenty of positive comments about their brand and services – attracting 90 prime leads in the process.
But are industry trade shows helpful for all companies? And how do you know which shows you should and shouldn't attend? Here's our guide on how they can do wonders for your business, providing you do them right:
Cost
As with most things, it initially revolves around cost. If you can't afford to attend an industry show then it's a no go! But you should have an idea of your allocated budget for these types of events. The best way to get started is to compile a list of possible trade shows and how much they cost, eliminating those you can't afford.
Remember you'll need to account for the following in your pricing:
Creation of exhibition stand
Set up costs for the stand
Staffing
Marketing material and advertising
Associated promotions and demonstrations
Travel
Accommodation
Once you've factored in these costs (and the ticket price of course) you should have a better indication of which shows are purse friendly.
Objectives
Compile a list of reasons as to why you what to exhibit at each show and how you think it will encourage more custom.
Objectives could include:
Gaining brand awareness
Meeting new clients
Interacting with existing clients
Gaining sales leads
Launching a new product or service
Testing out a new product or service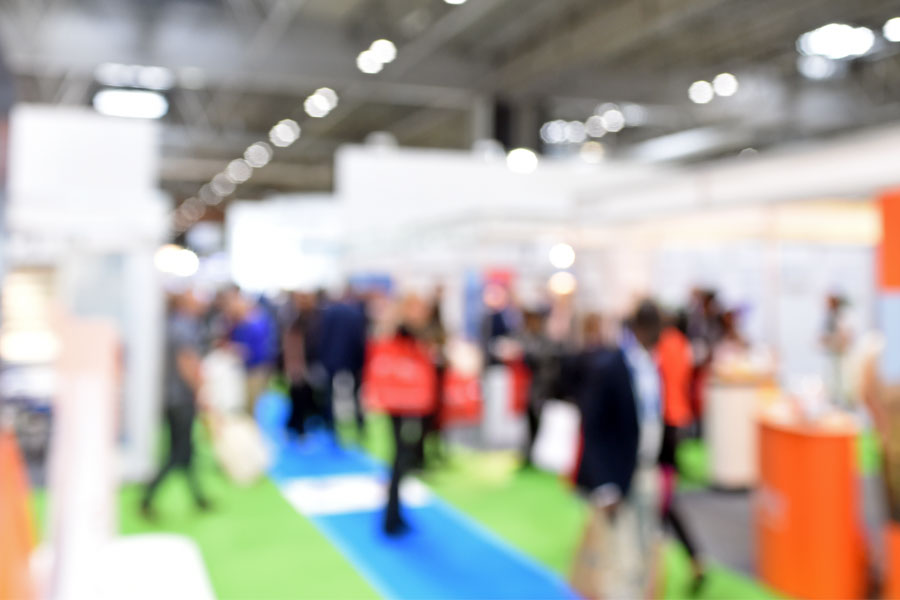 Find a good match
Look at the trade shows on offer to you and compare and contrast the USPs of each to your own aims. Find those that correspond most closely.
Take into consideration:
The segment of your industry that the show targets
How many exhibitors attend
Whether your competitors will be there
The size of the show
How much footfall the show has gained in previous years
Whether there's sufficient marketing/publicity surrounding it
How your peers rate it
By taking into account the information above you should be able to assess how well each show meets your own objectives. Ultimately it's all about research and planning… and keeping an eye on those pesky purse strings.
If you'd like to discuss trade shows for your own company in greater depth, get in touch. We'd love to help you become a show stopper in your field.