Valentine's Day: share the love in 2022
Love is in the air. 14th February is just around the corner, and it's time for brands to start tying the knot on their Valentine's Day marketing campaigns.
Valentine's Day isn't just a blissful time of the year for couples – businesses also flourish in the throes of mid-February romance. A report published by Finder at the start of 2021 highlighted that over 40 million Brits are set to celebrate Valentine's Day, with an estimated £926 million spent on the international celebration of love.   
Digital media serves as the main source of inspiration for shoppers deciding what gifts to purchase for their significant other. With so many online platforms at your disposal, there is simply no excuse not to venture into cyberspace and win the heart of love-struck customers. 
Young love
As 'conformist' as Valentine's Day is, even the coolest Gen Z kids are getting in on the action and going all out for February 14th. 
Due to the rise in online shopping, social media engagement has grown considerably over the past two years. If you're attempting to reach a young demographic, it's important to look beyond the "big three" social channels (Facebook, Twitter and Instagram). With over half of Gen Z consumers using the app, TikTok should be prioritised as the key medium for marketing.
With over 6.6 billion video views for #ValentinesDay, TikTok is especially perfect for reaching new audiences. Grab your smartphone and get creative filming your products – try to make each clip as quirky as possible to maximise engagement! Another great way to expose your brand to a wider audience is to create a unique hashtag and asking your customers to create specific videos. Perhaps set them a challenge or run a competition – if your campaign is intriguing, it's likely to gather traction, thus raising brand awareness and winning new business.
Of course, TikTok isn't the only platform used for consuming short-form video content. With the newly introduced 'Reels' and hugely popular 'Stories' feature, Instagram can drive traffic to your ecommerce website. Use relevant tags and reward your most engaged followers with exclusive offers, which will subsequently drive consumer loyalty.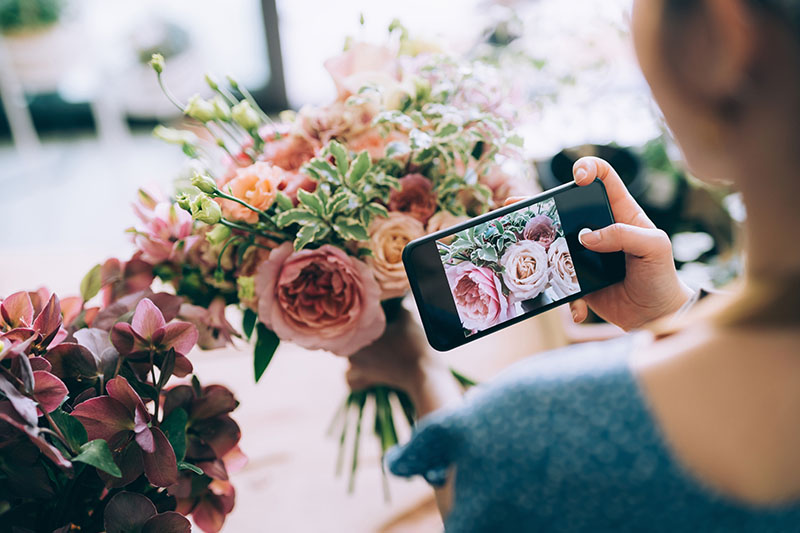 Laughter unlocks the heart
In advertising genuine laughs are somewhat rare, with luxury brands leaning more on heritage, prestige and provenance when constructing their brand. Despite this, campaigns that tickle our sense of humour have proven to be striking, highly shareable and when executed correctly – extremely effective.
With so many generic soppy "romantic" adverts bombarding consumers on Valentine's Day, a little comedy can go a long way. Digital humour (including internet memes) can drive considerable interaction, with 55% of 13-35-year-olds sending memes every week. Finding a way to mix humour into your brand's love stories is a great tool to use in your Valentine's Day marketing strategy.
A great example is Ford's 2015 advert that featured a stunt driver taking some unsuspecting men for a spin during a blind date. After a white-knuckle ride, the daring blonde bombshell revealed the prank. This was not only perfectly suited for its Valentine's Day release but also showed a beautiful Ford Mustang in action.
You don't need Ford's massive budget to make a video like this work for you. The key to a viral video is a strong concept that takes the viewer by surprise, perhaps by subverting audience expectations. 
Captivating romance
Gen Z typically has an attention span of just 8 seconds, a few seconds shorter than millennials, who come in at approximately 12 seconds. This means that you have a very limited amount of time to pique their interest – and of course video is king for attention-grabbing content. 
The key to great video content is compelling storytelling. In 2019, Ryanair constructed an irresistible storyline for their marketing campaign, featuring a frustrated singleton depressed by Valentine's Day. He therefore books a flight for himself to Amsterdam – his way of "escaping the nonsense"; a slogan that became a hashtag utilised by social media users when sharing their own travel stories. With the rise of "anti-Valentine's Day", disruptive storytelling like this is a clever way to break away from the crowd with a message people will remember.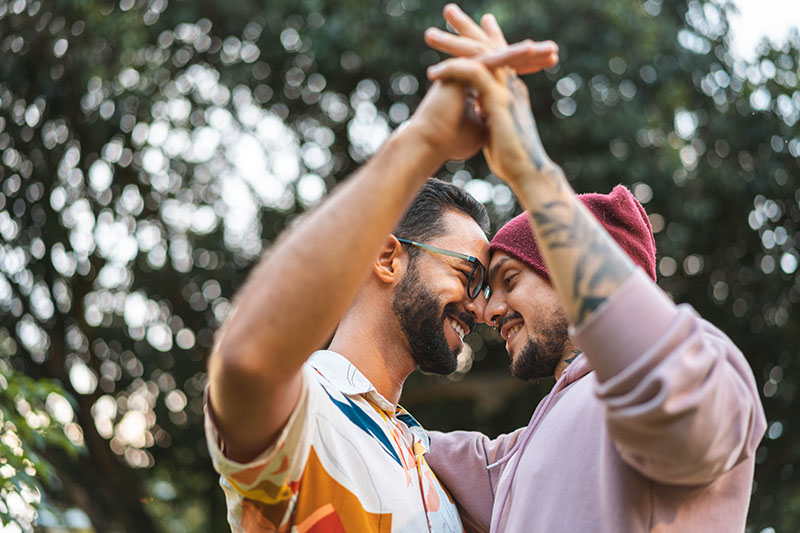 Love is love
Your campaign needs to resonate with everyone, regardless of their relationship status, gender identity or sexual orientation. Creating LGBTQ+ inclusive campaigns is vital – not only does it promote equality, but it also brings people together. 71% of Gen Z wants to see more diversity and identity representation in advertising, and plenty of companies have been answering this call. 
One company that did a stellar job is Lush. In this campaign, they depicted lovers having baths together – including LGBTQ+ couples. They didn't overly politicise the advertisements; they simply featured an inclusive creative that won the hearts of many.
Cordis
Is your business ready for Valentine's Day? Don't be the guy hunting for roses in the petrol station on the 13th – be sure to have your marketing strategy in place. Enrich your company with creativity and brand expertise – get in touch with Cordis today!