Veganuary 2023
As we look to 2023 it's clear more and more consumers want plant-based foods that go beyond simple swaps for animal protein. Consumers want to enjoy plant-based products that deliver on taste and texture providing the same sensory experience as their meaty counterparts.
With environmental concerns becoming mainstream, individuals seeking healthier alternatives to the omnivorous diet and meat-free social media trends, such as 'Veganuary', consuming various online platforms – brands are battling to earn a spot on the public's plates.
What is Veganuary?
Founded in 2014, Veganuary is a crowd-funded campaign encouraging people to try veganism for the month. Since its inception, participation has more than doubled each year – in 2022, more than 629,000 people worldwide signed up to try vegan and more than 800 new vegan products were launched for Veganuary.
The fierce promotion from celebrities such as Billie Eilish and Lewis Hamilton means it's likely that Veganuary 2023 will attract even more numbers of people. With so many participants, the event has proven to be the ideal marketing tool for brands looking to sell vegan products.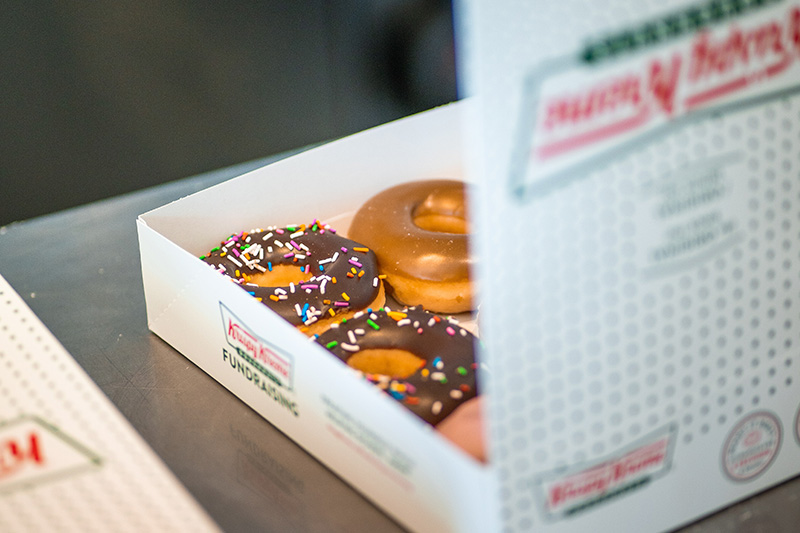 Krispy Kreme
Krispy Kreme likes to start the year off right. In January 2020, they launched their first vegan doughnut variety throughout the UK Their Original Glazed Vegan Doughnuts were inspired by the company's original 1937 recipe, and are made without dairy or eggs. Due to their popularity, Krispy Kreme launched three more vegan doughnut varieties in the UK for Veganuary in 2022 – these flavours include Caramel Chocolate Delight, Fudge Brownie Bliss, and Apple Custard Crumble.
Burger King
The popular American fast food chain has long been the scourge of most vegan consumers; however, for Veganuary 2023, Burger King have challenged themselves to create the perfect vegan burger for those craving bacon and cheese – albeit without the cruelty!
The Vegan Royale Bakon King and The Plant-Based Bakon King are the two new vegan alternatives that Burger King has introduced. The new burgers use dairy-free cheese from the Greek company Violife and vegan meat from La Vie, a company funded by Natalie Portman.
Romain Jolivet, La Vie's chief marketing officer, praised Burger King for its "open-mindedness" and its leadership that allows "millions of consumers" to be able to try "our next generation of plant-based bacon. With only 7 ingredients and a product packed with proteins and fibers, this is a bakon for the kings, not for the clowns," Jolivet said.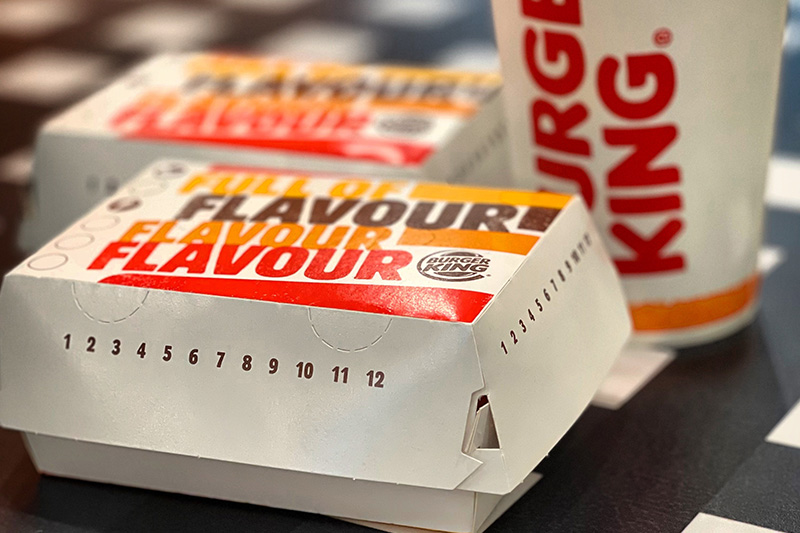 Dominos
Dominos is steadily expanding its vegan offering – and for Veganuary 2023, it's put a plant-based twist on a classic base. The brand new vegan American hot is available now at Dominos nationwide and joins the vegan margherita, vegi supreme, pepperoNAY and vegan nuggets.
Featuring a spicy pepperoni from The Vegetarian Butcher, the pizza is topped with red onions, punchy green jalapenos and signature vegan mozzarella cheese on fresh vegan dough, complete with a vegan version of the failsafe garlic and herb dip. It's near-impossible to taste the difference between the fake pepperoni and the real-deal, and we were thoroughly impressed with Dominos' cheese alternative.
Happy Veganuary!
Brands adopting vegan alternatives are signifiers of how diverse the consumer base is becoming; companies are realising how hard it is for brands to survive by only catering to the masses. It's important to retain pertinence in an era where social media dictates buying trends – at Cordis, we understand that inclusive marketing is not only the right thing to do; but it is progressively becoming the baseline way of attaining success.