What marketers can learn from Glastonbury
Known as "the greatest show on earth" to many, Glastonbury is the world's largest greenfield festival. From a humble 1970 audience of 1,500 to its 2022 attendance of 210,000 – the event is synonymous with the biggest bands, its iconic pyramid stage and of course, an abundance of mud.
Are you looking to make noise with your business? Then perhaps you could take marketing advice from the country's most iconic (and loudest) music event. Glastonbury's management use online methods through social media, offline methods using posters/billboards and clever public relation stunts to ensure that interest in the festival remains high.
Humble beginnings
The first festival held at Glastonbury's Worthy Farm was organised in 1970 by dairy farmer, Michael Eavis. Originally billed as "Pilton Pop, Folk & Blues Festival" the event was inspired by the success of Woodstock and the Isle of Wight Festival.
Tickets were priced at £1 and were personally sent to the festivals attendees by Eavis – quite the difference from today's £280 entrance fee! Headlined by rising stars, T. Rex (formally known as Tyrannosaurus Rex), the festival perfectly encapsulated the twilight of the UK hippy scene. Let's face it, who wouldn't want to rock out to Ride a White Swan, surrounded by a mythic landscape shaped by Arthurian lore?
The music event has come a long way since the 1970s – stand out performances include Stevie Wonder, David Bowie, The Rolling Stones, Radiohead, Oasis, Beyonce and Jay Z. Despite the COVID-19 pandemic, the entire festival industry is booming – it's worth £2.28 billion across the world and shows no sign of slowing.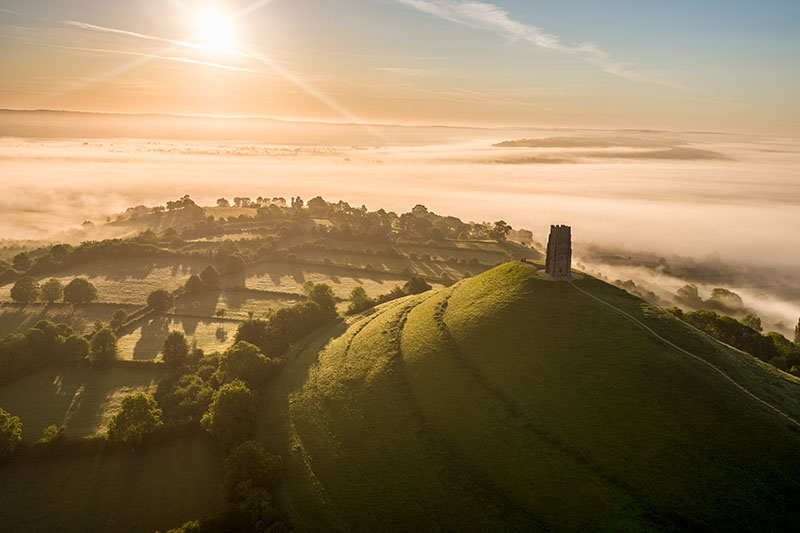 An ethical experience
From its inception, Glastonbury has been an ethical creation pursued by a farmer with a passion for music. Over five decades, Eavis has cultivated a brand associated with egalitarian values; reflected by the festival's charity partners – Oxfam, Greenpeace and Wateraid. 
Glastonbury has never aimed to be profit/market-orientated, and in doing so, it has maintained a degree of uniqueness and exclusivity that consumers so desire. This proves the importance of reputation – hence why every business needs a carefully considered brand strategy to maximise customer satisfaction.
Sell an experience
Despite the convenience of Spotify and Apple Music, 21st century consumers crave tangible experiences. Now, individuals can access Glastonbury-related media at the mere swipe of their phone – thus bringing the experience closer than ever before. 
If Glastonbury boomed when Channel 4 first exposed the muddy paradise to the world in 1994, then the platforms like Instagram sell a new, glitter-covered version of the festival experience to the masses. This is a vital lesson for marketers: unique experiences and the fear of missing out (FOMO) drives interest.
When deciphering a social media strategy, brands are choosing to centre their digital campaigns on something experiential. Whatever your business offer, an engaging event can boost brand awareness and leave a lasting impression on consumers.
Mystery creates intrigue
Shrouding certain acts in mystery allow Glastonbury to enhance the overall experience and generate social media intrigue. To achieve this, organisers leave slots blank, start rumours and find creative ways to make announcements. For example, 2022's secret performers – Jack White and George Ezra – were revealed mere hours before they took to the stage.
In the lead-up to Glastonbury, the announcement of the festival's headliners is widely anticipated by music fans. In 2019, the organisers revealed Stormzy's presence at the event through a secretly placed poster in the shop window of an Oxfam shop in Streatham. This fun PR stunt used traditional print to create significant interest from the public and the newspapers.
These stunts provide the perfect model for brand experiences. Exclusivity is exciting, after all – and social media allows brands to drop live hints like never before. When teasing his 2022 performance, Paul McCartney tweeted a cryptic image of Philip Glass, Emma Stone and Chuck Berry – when combined, their surnames spell out "Glass-Stone-Berry". Once again, the former Beatle proved to the public that his talent for wordplay is as sharp as it was back in the 1960s! 
If an 80-year-old music legend can engage a new generation using social media, perhaps we can all step up our game! Social platforms are vast and often confusing – this is why it's important to work with social media managers who understand how to leverage the most engagement from the various platforms.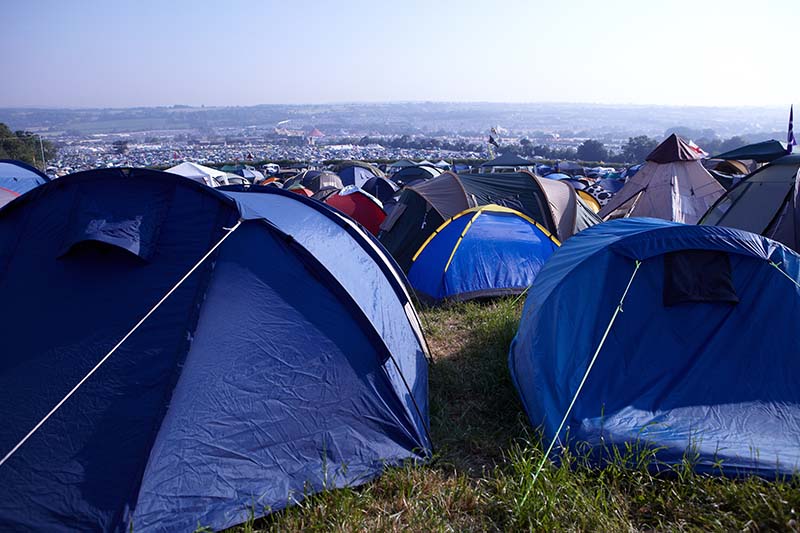 Content marketing
Glastonbury promotes their festival by creating great video content, which is the most captivating online format. Thanks to widespread BBC coverage, the festival has a huge archive of past performances that they can readily share online to spread awareness.
These posts tend to bring in much engagement due to people reminiscing of the great experience they had at that gig. As they relive the experience, an emotional attachment is formed. Similarly, people who have not yet been to Glastonbury will see attendees with their emotions running high and feel left out as a result.
Another aspect of these videos is that they do not feel like promotional material, as it is essentially entertainment. Connecting with consumers with enjoyable content is a great way to market, as emotions influence the decision-making processes of purchasing a product/service.
Of course – most businesses don't have access to a goldmine of moving image content; regardless, there's no reason why video can't work for you. Produce content to rival Glastonbury with a professional video production team and instil your firm with cinematic flare. 
Lessons for marketers
Glastonbury is the pinnacle of music festivals, with millions of people from around the world attempting to get their hands on the elusive tickets. It has built a strong brand and solid reputation over the years as a great festival, representing counterculture's unique carnivalesque experience. 
The tides are turning as all marketing makes the transition to digital. This should act as a reminder for marketers in both camps: ignoring digital opportunities is a terrible mistake, but no algorithm in the world can replace the value of great experiences.
If you're looking to harness your own Glastonbury-moment to build brand excitement, get in touch with Cordis today.