Will iPhone 15 revolutionise gaming?
Last Tuesday, the online Apple Store temporary closed – a tell-tale sign that the tech firm was preparing for a slew of new product announcements. Eager fans watched the 6pm live stream with great anticipation – and true to form; the company didn't disappoint. With its titanium build, USB-C charging and enhanced gaming chip, the introduction of the iPhone 15 Pro certainly stole the show.
The gaming capabilities of the iPhone 15 Pro are impressive even for the current generation of consoles and PCs. Easily surpassing the computing power of the Nintendo Switch and even the Steam Deck – it's clear that the previously uncontested video game giants now have serious competition.
For decades, games have been a useful tool for marketers and in recent years, the medium has become more important than ever. With the new iPhone 15 Pro pushing the envelope of portable gaming, how can advertisers capitalise on a future where everyone carries a state-of-the-art games console in their pocket?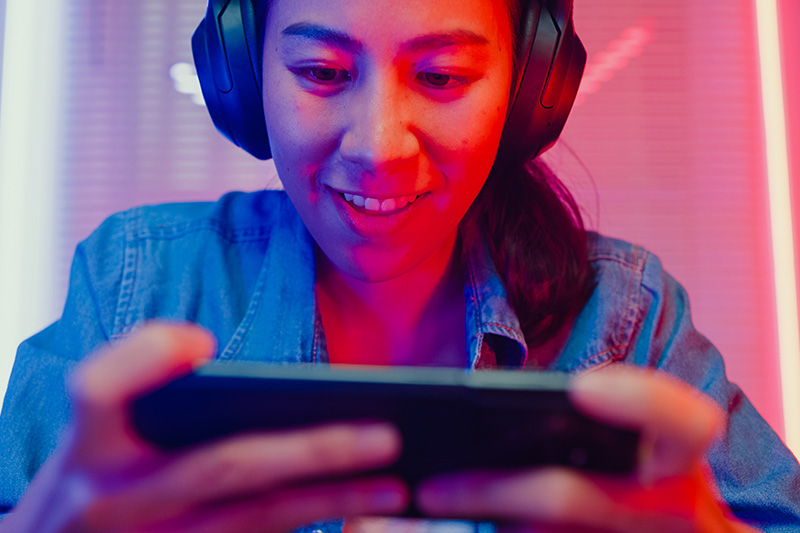 Raising the game
The iPhone 15 Pro is undoubtedly more powerful than a Sony PlayStation 4. With the new A17 Pro chip, there's nothing to stop an AAA game (a classification within the gaming industry to signify high-budget games produced by well-known publishers) running on an iPhone in terms of raw power.
As the world's first 3nm chip, the A17 Pro packs an unprecedented 19 billion transistors. In reality, compared to the A16 Bionic chip that powers the iPhone 14 Pro, Apple estimates a performance gain of 10%. As for graphical processing, the improvement would be even greater, since the gain of an additional core (6 cores versus 5 previously) would boost performance by 20%.
The A17 Pro is also capable of hardware ray tracing acceleration. The same goes for Metal FX scaling. This technology, which competes with Nvidia's DLSS and Intel's XeSS, comes directly from Macs to optimise console/PC game ports.
Is it too small for gaming?
Sure, a small handheld screen was suffice when playing Pokémon on the original 8-bit Gameboy Color, but will the limited screen size impact the experience of playing an epic adventure like Death Stranding or Assassin's Creed: Mirage? The iPhone 15 Pro's screen is 6.1-inch diagonal, whilst the Pro Max is 6.7-inch – this is comparative to the size of Nintendo Switch's 7-inch OLED screen. Considering that the Switch ranks as the best-selling current-gen console, it's safe to assume that the hardware's size will do little to deter gamers, especially when many argue that some games look better on smaller screen.
The next issue is the control pad. Since the iPhone's inception, Apple have been slowly removing all physical buttons from their devices, which means video games are controlled by a bespoke directional toggle and action buttons that appear on-screen. However, additional peripherals are becoming increasingly popular – particularly the Backbone controller which allows users operate games using an Xbox or Playstation control scheme.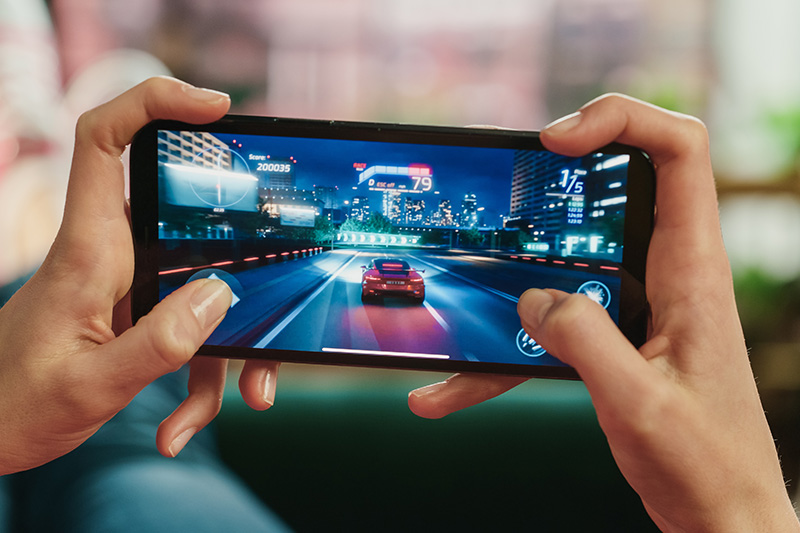 Levelling up the market
Could the iPhone 15 Pro reshape the gaming landscape? Time will tell, but Apple's latest efforts have certainly upped the ante – raising the stakes for what a smartphone can deliver in the realm of gaming. The iPhone is not just a technological leap for gaming but a wake-up call for marketers to also level-up their game.
With more users engaging in high-quality gaming on their iPhones, advertising opportunities within games, through sponsorships, or integrated marketing campaigns within apps will become more valuable. In-game advertising and partnerships with popular titles could be essential avenues for advertisers looking to reach their target audience.
Cordis
At Cordis, we understand that innovation is integral to success; therefore, it is important to embrace popular new platforms and use contemporary technology to engage the consumer. By employing augmented reality via Snapchat, we have been able to create unique gaming experiences – melding advanced CGI animation with a physical environment. This amalgamation has thrilled audiences and consequently boosted footfall for our retail clients.
For more information on how Cordis can help you leverage cutting-edge technology and gaming trends to enhance your marketing strategies, get in touch with Cordis today. Embrace the gaming revolution and stay ahead in the evolving landscape of consumer engagement.