Your website home page: a window of opportunity
There's a small café in Norwich that I walk by at least once a week. Each time I can't help but stop and absorb the cacophony of cakes, the beautiful bunting and the quirky knick-knacks in their window.
The staff dress it impeccably and manage to tie in relevant themes to their ever-changing displays. Quite rightly, they're aware that their window is perhaps the biggest marketing asset they have. Keeping it fresh, relevant and creative guarantees regular double-checks and subsequent custom.
The same principle can be applied to your website. The home page of your site is your online shop window and should never be neglected.
Many businesses treat their websites as a one-off job, believing that just having an online presence is all that's needed. This couldn't be farther from the truth. Your website – like a shop window – needs to be maintained, updated and kept relevant. Particularly if you have an ecommerce site.
Here are a few tips to help you ensure your home page gets heads turning:
It's a plan
Plan your home page content for the forthcoming six months, at least. Look at the calendar and jot down a series of important time periods that should be reflected (such as Father's Day, the World Cup, Halloween and Christmas etc). Try to tie these occasions in to your own messages and promotions to ensure your home page is current and relevant.
The eyes have it
Ensure any visuals on your home page are eye-catching, this will serve to increase dwell time. Clever graphics and good photography alongside a consistent identity will help achieve this.
Get social
Don't forget to highlight your social media sites on your home page and be sure to tie in your promotional campaigns with any social media activity. This ultimately helps to drive traffic to your site. By flagging up recent social updates on your home page you'll highlight your online 'activeness'.
It's a blog's life
Ensure you have a blog which is promoted on your home page. As well as demonstrating industry knowledge and current trends, a blog is a great way of ensuring fresh and engaging content. Google loves sites that are regularly updated and will boost their rankings in searches.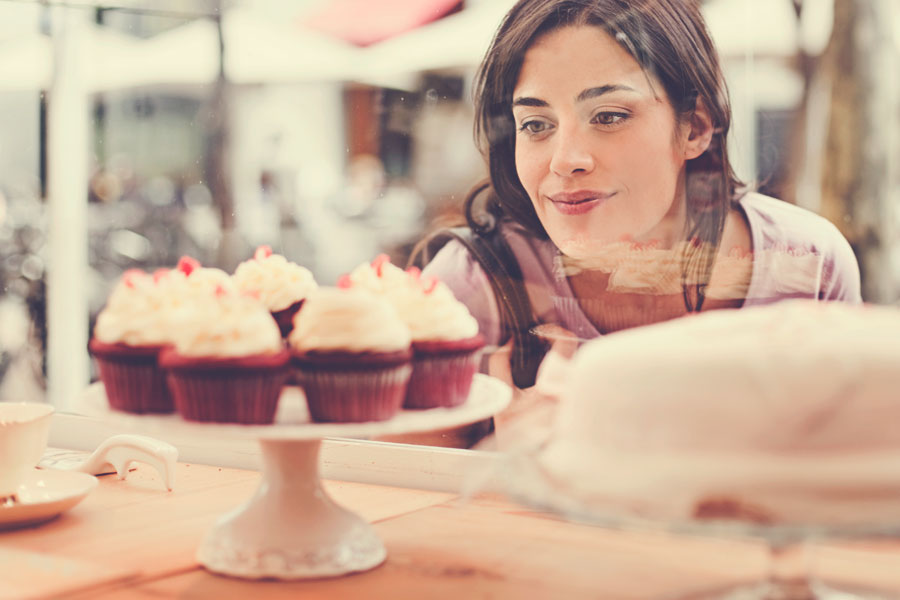 Lip service
Adding testimonials to your home page is another good way of keeping content fresh, especially if you have a lot of customers and regularly receive good feedback. As well as being a great source of content, positive feedback looks great to prospective clients.
Out with the old, in with the new
There's nothing worse than seeing a news item on a home page that's 5 years old. It suggests that you're not concerned about your online presence or audience. Get rid of any old date-related content.
Make it personal
Encourage people to return… by asking them! With a few simple words such as 'come back soon' or 'looking forward to your next visit' you create a feel good factor that will be remembered.
At Cordis we're passionate about good website design and would be delighted to help you improve your online shop window. Simply get in touch to find out more. In the meantime, I'm off to bag a salted caramel brownie that I spied earlier today in my favourite café.